Uses For Mardi Gras Beads
Beyond Mardi Gras: 6 Creative Uses For Beads
You might be seeing a lot of purples, golds, and greens today thanks to Mardi Gras, and that includes the celebration's infamous beads. Whether you collect the beads straight from the source in New Orleans or have some from party decorations, don't throw them out once Fat Tuesday is over. Here are some environmentally friendly, creative ways to upcycle them.
Jewelry: Sure, Mardi Gras necklaces are technically jewelry, but turn them into something more wearable on an everyday basis. String them together on a sophisticated chain, or add other charms to accessorize. Plus, all those purples and golds are sure to pop.
Pushpins: Ah, the power of super glue. Fasten the beads together to create pushpins for your desk or home office corkboards.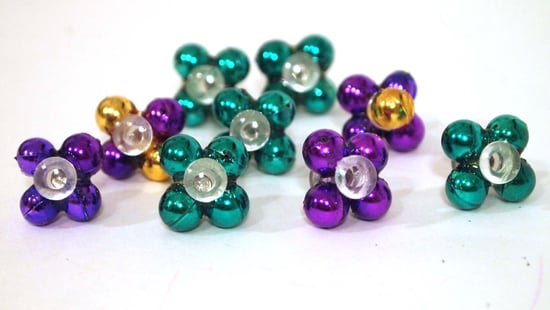 Source: Etsy user nolabeadart
Bookmarks: Even if you don't make the bookmark yourself, you can attach a bead or two to the end of a bookmark string for a touch of fun. Plus, it will help you find your page more easily.
Read on for more upcycling ideas.
Wine stoppers: DIY a wine stopper using spacers, rubber rings, and colorful beads. Not sure how? Check out this example as a guide — it could make a fun project or gift, and you'll be reminded of good times whenever you use it.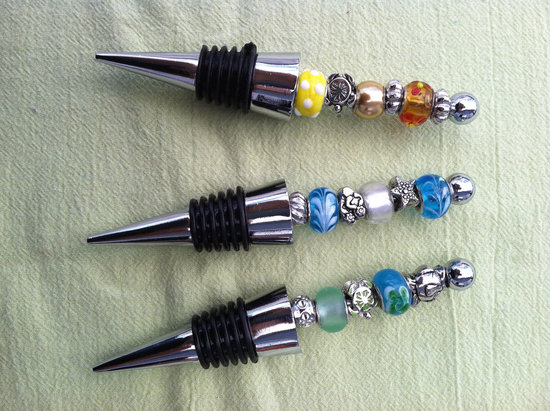 Source: Etsy user HoneyLoLo
Coasters: While you could always make entire coasters out of beads, you can also add them to the edge of coasters for a subtle but distinct accent.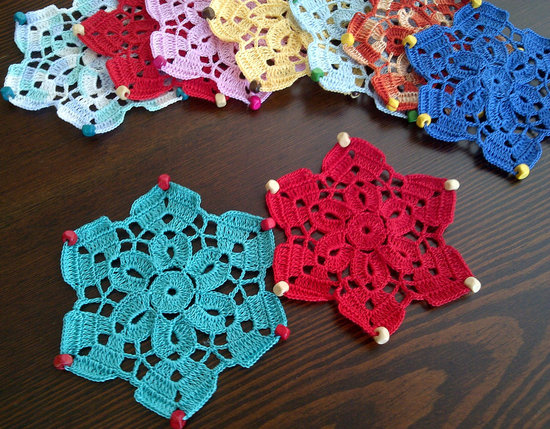 Source: Etsy user greenroad
Night-lights: Whether it's for your little one's room or to create a glow at night, melt beads together to create a light like this one made from recycled Mardi Gras beads.

Source: Etsy user uniqueproducts