Uses For Newspaper
7 Uses For Newspaper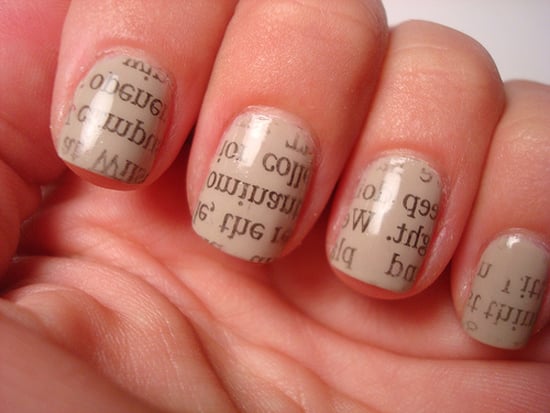 When you're done with the day's news, don't throw the newspaper away. Instead, fold it and save it for another day. There are plenty of handy things to do with your old newspaper. Here are a couple of them:
Packing items. If you need to protect a fragile item you're transporting while moving or mailing, wrap it up with newspaper. The added layers will provide protection.
Wiping windows and mirrors. Spray a vinegar-water solution on your windows or mirrors and wipe it down with scrunched-up newspaper. It won't leave any streaks!
Nail designs. Use newspaper to create cool text patterns on your nails. All you need to do is paint your nails, wait for them to dry, soak them in alcohol, then cover your nails in newspaper. Look for more details on the process here.
Pet litter. Line cages with newspaper to soak up pet excrement. When you're potty training a puppy, using newspaper is also a good alternative to expensive housebreaking pads.
Cover. You can use newspaper to cover your floors or furniture if you're trying to protect them. For example, if you're painting your walls, you can cover the surrounding area to prevent paint from splashing on floors and furniture.
Art projects. You can use newspaper in your art projects in various ways, from using it as a material for papier-mâché projects to protecting your work area from accidental spills.
Ripen tomatoes. Individually wrap green tomatoes with newspaper to ripen them quickly.