Volcano Tourism Trend
Is Volcano Tourism the Newest Travel Trend?
Though I'm still not quite sure how to say it, I definitely remember the newsmaking eruption of Iceland's Eyjafjallajökull back in April. While arguably the most famous (recent) volcanic activity, subsequent spouting around the world has become a tempting trip idea for travelers who like a little something different.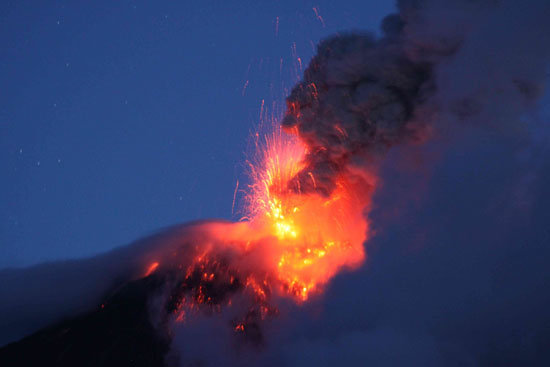 One current hot spot (pun intended) is the area surrounding Pacaya — a Guatemalan volcano that erupted on May 27 —teeming with tourists hoping to catch a glimpse of ever-cascading red-hot lava despite the government's warnings.
For one, I'd bet the residents near volcanoes (like the Tungurahua volcano snapped shooting off steam on June. 7 in Ecuador) wouldn't consider this a reason to visit as natural disasters are more devastating than destination-worthy for those who've survived them. Is it because a volcano's visual is so captivating and appears slow-moving therefore deceptively less dangerous or did the ongoing Iceland saga (and travel fallout) simply inspire interest in these catastrophes?