Washing Jeans
Would You Stop Washing Your Jeans to Save Money?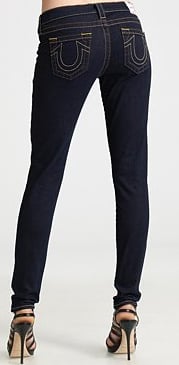 Women spend more money on jeans than necessary — the average woman is found to have seven pairs of jeans, but only wears four of them, according to the Consumer Reports Shop Smart magazine. To lengthen the life of your jeans, Levi Strauss Brand Director Carl Chiara says that "the less people wash their jeans, the better their jeans become. Denim really does shape to people's bodies, and when you wash a jean you lose some of that shape."
To cut costs in the jeans department, you'll have to lay off the cleaning. Are you a believer of putting your jeans in the washer?