Ways to Relax
Fresh Start Resolution: Cut Yourself Some Slack
It's a New Year and a new you! We're offering 12 tips to start off the year right. We've already given you advice on mastering time management and improving your public speaking, so here's another way to start afresh in 2012.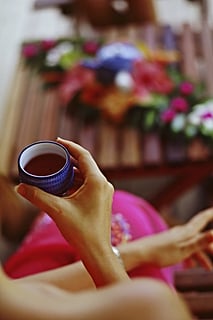 Make this the year that you finally give yourself a break. It's easy to get caught up in stress and to be hard on yourself when it comes to work, finance, and relationships, but the best way to stay happy and healthy is to lighten up a little bit. Here are four ways to cut yourself some slack in the upcoming year:
Schedule time for yourself. In between work commitments and everyday errands, it can be tough to find time for the things that fulfill you. Still, it's crucial to step back and let yourself indulge. Whether it's exercise, spa treatments, lunch dates, or just 10 minutes to sit and breathe, give yourself the gift of leisure. Even tiny moments of joy will have an impact on your mind-set.
Use your vacation days. Companies want eager, enthusiastic employees, so take advantage of your benefits package and schedule a vacation early in the year. With a trip to look forward to, you'll find yourself energized and more satisfied with your workplace. After your break, you'll return to the office with a calmer spirit and the drive to do better — especially since greater success usually means extra days off.
Read on for more stay-sane tips.
Get the z's you need. The best way to treat yourself is to let yourself rest. Create a nighttime routine — at the same time every day, turn off your TV, your laptop, and any other distractions. Make the bedtime regimen something to look forward to by pampering yourself with beauty products or a bath each night. It's also great to get into the habit of reading before bed, preferably with a small reading light so that your eyes can start adjusting to the dark. Once you've shifted into a regular schedule, your body will naturally fall into rhythm, and you'll start to feel tired at the same time every night — and wake up well-rested every morning.
Forgive your mistakes. Everyone messes up at one time or another, so try to recognize the oversight and move on. You'll learn from your faults so that you can do better next time. Plus, if you're not slipping up every once in a while, then you're probably not taking risks. Allow yourself the space to be wrong and applaud yourself for taking chances.