Ways You're Wasting Money on Groceries
7 Ways People Waste Money on Groceries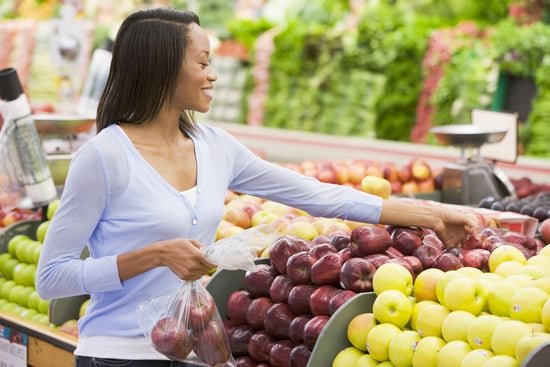 Groceries are a regular expense that can seriously eat up your budget if you're not careful. Here are some of the biggest mistakes people make when trying to stock their fridge and pantry:
Not making lists and a meal plan. Before you step out the door, it's always advisable to be more organized with your grocery shopping. Create a meal plan for the month, and based on that, start making a list of groceries you need to buy. If you follow the list, you won't be buying more than you need or buying unnecessary items.
Not returning groceries. You can return most groceries if you haven't used them and if they are in the same condition you bought them in. Just remember to call your store and check its return policy. I usually do this when I buy too much food for a party.
Going hungry. Going to the grocery store with an empty stomach is never a good idea. You'll end up buying more than you need with hunger pangs clouding your judgement.
Buying name-brand goods. Most of the time, generic tastes just as good as name-brand. Pay a little less for a less well-known but equally great product.
Being unaware of shelf life. Start educating yourself on the shelf life of products, which will help you decide whether to buy the items in bulk. You'll also be able to make better choices. For example, did you know that organic milk lasts longer than regular milk? And that white rice lasts longer than brown rice?
Not researching supermarkets. Sure, your neighboring supermarket may be convenient, but is it really the cheapest option? Do the math and figure out if it's worth the convenience. Ethnic supermarkets tend to be cheaper, so be sure to check them out as well. If the affordable grocery store is a little further away, consider buying more items and taking fewer trips.
Avoid overpriced items. Grocery stores tend to mark up a lot of products, so make sure you avoid these eight items. One example is precut produce and meats, which are usually marked up and expire more quickly.