Wedding Registry Rules For Guests
The New Wedding Gift-Giving Rules For Guests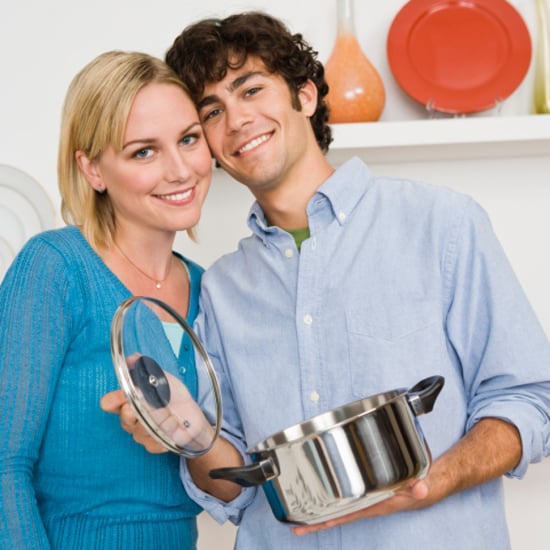 With the passage of time comes a change in traditions. We know what traditional wedding gift-giving etiquette dictates, but what rules should we go with now? I polled a few hundred SavvySugar readers who chimed in with their preferences for gift-giving etiquette. Here are the results:
You can choose to skip or keep to the registry: Half of the readers say that it's OK to skip the registry, while half say it's not. You know your situation and the couple best, so it's your decision if you wish to skip or stick to the gift registry.
Spend what you can: The majority — 53 percent — think that you should spend what your budget allows for. It's not rude to underspend if your finances can't cover a pricey gift.
You can bring your gifts to the wedding: It's fine to bring your gifts to the wedding, according to readers. Some people feel it's rude to bring gifts to the wedding and saddle the newlyweds with the hassle of transporting their gifts home, but the majority think it's totally fine to do so.
Buying a gift when you're not attending is up to your discretion: It's a tie between people who think you should buy a gift and those who think you don't need to bother with one if you're not attending the wedding. It's up to you and how you feel about the issue and how close you are to the couple.
Gifts should be given on time: Some say that gifts can be sent one year after the wedding, and there are some that say it is bad manners to do so. Readers feel that gifts should be given on time and that guests should avoid the one-year waiting period.
You should always give a gift if you're attending the wedding: If you're going to be at the wedding, 80 percent of readers unanimously agree that you should always, always give a gift.
Do you agree with any of these rules?