Weight and Workplace Discrimination
Say What? Skinny Gets You a Higher Salary?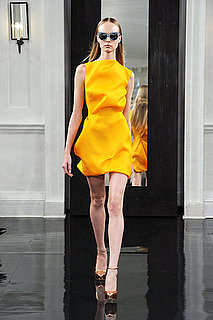 If you're stick-thin, expect a better pay than your average-sized colleagues. We already know that women are behind men in terms of salary and career advancement, but apparently normal-sized women earn way less than skinny model types, reports a WSJ blog. The number is $15,572 more per year for women who weigh 25 lbs less than the average size in the study group, according to a study by University of Florida professor Timothy Judge. On the flip side, men who gain weight (as long as it's not to the obesity levels) tend to make more than their skinny counterparts. Does this mean that it's cheeseburgers and fries for them, and carrot sticks for us?
It's bad enough that being an obese woman costs you $4,879 a year, but apparently average is not good enough. Wait a minute, I thought offices weren't supposed to be Milan runways.