Wellness Programs at Companies
Do You Think Firms Should Help Employees Be Healthy?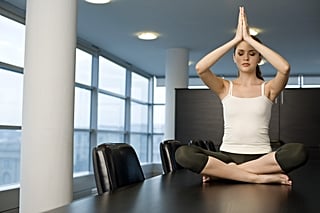 We just had our benefits open enrollment meeting yesterday, and we discovered that a wellness program is going to be implemented. We weren't given many details, but from what it sounds like, everyone is going to be given a pedometer, a device that tracks how many steps you take, and we'll be able to see how much we walked online. Apparently, there's also going to be some sort of fun health contest in store for us.
There are health programs like ours that encourage healthy living, and then there's the BMI-based benefits program at Whole Foods that gives "unhealthy" employees less rewards and discounts. Do you think it's a good idea for companies to set up some kind of wellness program for their employees?