What the Debit Fees Reduction Means For Consumers
Is Slashing Debit Fees a Good Thing?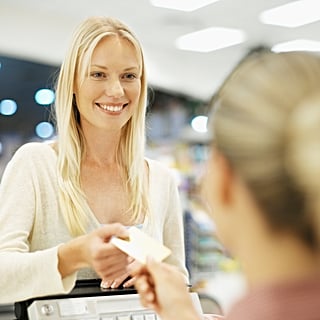 I'm sure your ears perk up when you hear about debit fees being reduced. However, the move is probably more beneficial to retailer big wigs, and not everyday consumers like you and me. The "swipe" fees are charged every time a customer chooses to use their debit card. Currently, the fee stands at 44 cents, but a recent verdict has brought it down to 21 cents.
This lowered rate will cost banks about $9.4 billion in revenues, according to CardHub.com. However, it's not certain if consumers are going to feel any effect from this. For example, since these customers don't really notice these fees, businesses might pocket the savings instead. In fact, this new turn might actually hurt us, because banks might charge customers higher fees on other transactions in order to recoup from the loss. Frank Keating, president of the American Bankers Association tells the New York Times:
"The final rule still represents a 45 percent loss in revenue that banks use to provide low-cost accounts to our customers, fight fraud and maintain our efficient U.S. payments system . . . Consumers will see higher fees for basic banking services, and banks — particularly community banks — will still feel the revenue pressures that this rule will cause."