What to Do With Old Clothes
Post-New Year's Resolution Plan: What to Do With Old Clothes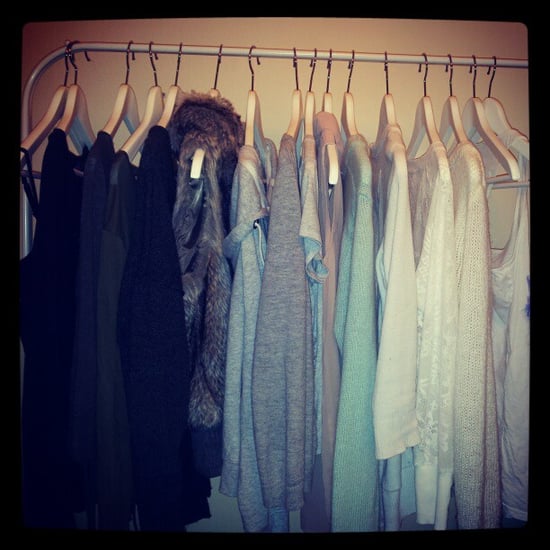 So you've cleaned out your closet (strike that off the New Year's resolution list!), but now what? You've got all these clothes lying around that you don't know what to do with. While you can always donate, you might also want to get creative and find other ways to sort through your leftover wardrobe.
Organize a clothing swap: Have fun and be productive by getting your closest girlfriends together to share your excess apparel. You might have outgrown a dress or it might not fit anymore, but that doesn't mean your friend can't add it to her aresenal of clothes. The best part is that you'll get rid of what you don't want but also walk away with new items for nothing.
Sell it: Making money back on used pieces can be well worth the effort. You can either try selling on online sites like eBay or take clothes in to consignment stores. Either way, just make sure the items are in good condition beforehand.
Donate it: If for some reason you can't sell some items or don't think you'll get what they're worth, consider donating them. You can give them away to cousins or siblings, or head to your closest Goodwill, where you'll get a tax write-off while helping others out.
Upcycle: There are standard ways to recycle old shirts (hello, new gym wardrobe), but get more imaginative! Did you know you can make scarves, pillow covers, and much more out of used t-shirts with just a few simple steps? It might be worth adding to your 2013 to-do list.