What to Do When Your Flight's Been Canceled
How to Stay Calm and Savvy When Your Flight's Been Canceled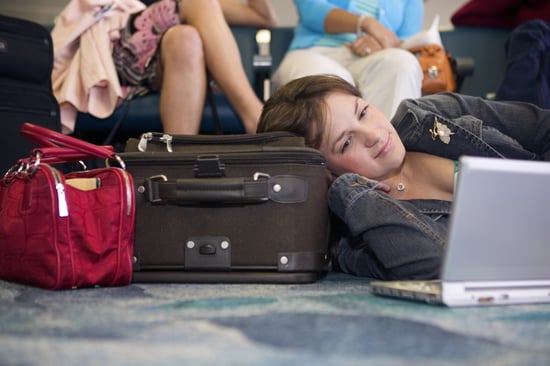 If you're flying this holiday, it's never too early to have a game plan in case something unexpected happens, whether it's a canceled flight or a completely shut down airport. I asked Heather Dickson, acting publisher of the Lonely Planet guidebooks, for advice on what to do if you find yourself in these situations happen to you.
On what you should do if your flight's been canceled: "Stay calm, check your ticket contract and get in touch with your airline. All airlines have plans if flights are canceled, but policies can differ from carrier to carrier. Knowing what your ticket contract says can help you obtain the best result for your canceled flight."
On what to do if your airport has shut down: "When airports close, flights are either canceled or diverted to a nearby airport. If you are diverted then it's generally carrier policy to ensure flight connection to your final destination. In either case it's important for travelers to build more time into their journey, have a back-up plan and continue to check in with the airline. Many airlines offer mobile notification services, which give you early notice on the status of your flight and airport closures. Signing up for this service can save you time at the airport."
Read on for more of Heather's advice.
On whether or not to expect compensation or help from your airline for a canceled flight: "Airlines work hard to help passengers when flights are canceled, but carriers can appear overwhelmed with the back log of passenger requests when a large number of flights are canceled at once. Compensation, including full refund, vouchers for airport meals and local accommodation depends on the carrier and the type of ticket booked."
On what to do if you need to get to a destination urgently: "If you urgently need to get to a destination and there are cancellations or major delays, then the first step is to inform people at your destination about your delay. This can help to ease some frustration. Devising a back-up plan is the next best step."
So what's the bottom line? Become close friends with your airline. "The best resource for a canceled flight is the airline itself and for airport closures visit the airport's website," Heather says, adding that her company's Thorn Tree Forum is a good place for discussion and advice about specific closures or delays.
Check out more of our advice on having an action plan and steps to take if your flight's been canceled!