What Does It Take to Be an Entrepreneur
Plain Crazy or Just Plain Entrepreneurial?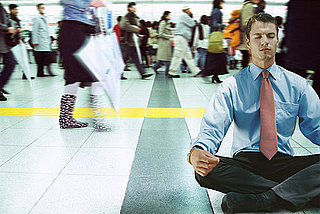 There is a fine line between genius and madness, and a recent New York Times article revealed that craziness works when you're an entrepreneur . . . just as long as you're not too crazy. Some of the hypomanic traits that some of the most successful entrepreneurs have are "grandiosity, an elevated and expansive mood, racing thoughts and little need for sleep." In fact it's not uncommon for some venture capitalists (people who invest in startups) to make potential investees take personality tests as part of the process of making sure that the founder of the company is mentally sound.
The whole crazy entrepreneur premise makes sense to me. Since entrepreneurs take such high risks in ventures that most likely have never been done before, they really need a strong conviction in the success of their startup. All you need is faith, and in the entrepreneur's case, maybe a little bit of delusion.