What Are Freegans?
Freegans Revisited: Frugal or Too Far?
When Oprah featured a group of freegans on her show a couple years back, it didn't seem like a movement with a ton of staying power. After all, wouldn't the novelty of digging through the trash wear off pretty quickly? But according to an in-depth piece in this week's New York Times Magazine, freeganism has become much more than just Dumpster-diving.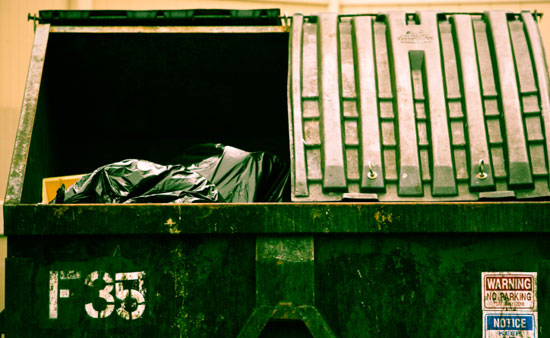 The article follows a group of people in Buffalo, NY, who've formed a sort of freegan commune. Their goal is to be completely self-sufficient by utilizing things others have wasted, and that extends far beyond eating discarded produce. Among other things, the group:
Squats in abandoned mansions.
Picks up clothes from the laundromat lost and found.
Makes its own antennas from cans to pick up wireless Internet signals.
Brews its own wine and beer.
Mends clothes with dental floss.
To find out more about freegans, and whether they really are able to live for free, keep reading.
This particular group of freegans turns out to be more mainstream than they'd like. A judge actually ruled that they were allowed to keep squatting in their mansion, and one of the members eventually bought it; other members picked up part-time jobs to help pay the utilities. But their lifestyle is also more sustainable than one might think possible.
Most of you were wary of the freegan lifestyle when we talked about it last; how do you feel now? Are freegans just being frugal and smart during a difficult economic time? Or is this way over the top?