What Goes in a Hotel Room Safe
Better "Safe" Than Sorry, so Lock Up Your Shoes?
I definitely don't check into a hotel room just expecting someone to steal something, but it's better to be on the safe side when stashing stuff. First and foremost, when traveling with irreplaceable valuables, ask yourself before leaving home if you really need it and if you would feel OK losing it. If the answers to those questions are "no," the item in question shouldn't make the journey with you.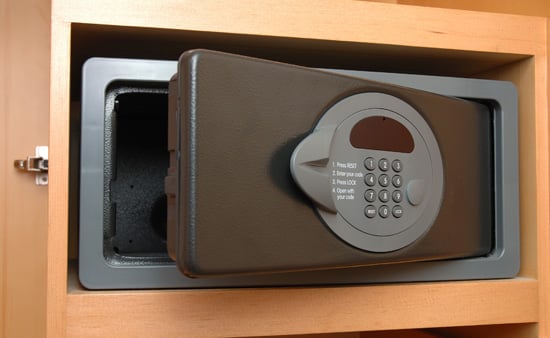 Since I'm as attached to my laptop as my pal GeekSugar, it's rare that I don't tote this hardware along. Naturally, I'd put this in the safe when I leave the room but, even if I take it with me, I always lock up my shoe!
No, not Manolos or Jimmy Choos; a standard sneaker will do. Find out why you should lock this up and
.
To discourage theft, obviously you'd put any valuable items not used everyday inside the safe. But, even if you don't have anything that deserves to be locked up more than anything else (in your eyes), simply lock up something, truly anything from a tank top to your shoe. Seeing an activated safe implies all the good stuff is in there . . . and not in the drawers or still in your suitcase. Sure, this may be going too far for some, how about you?