What's HR Like In Your Office?
I'm Asking: What's Your Relationship With HR Like?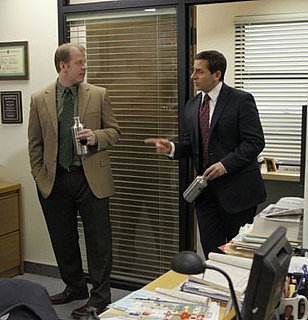 Obviously, when it comes to running an office, the human resources department plays a vital role. They're there to hire, manage working relationships, and enforce all the paperwork and policies that make a company run smoothly.
Whenever I'm watching an episode of The Office where Michael is taking on Toby in another heated Dunder Mifflin Scranton branch vs. corporate policy debate, I have to wonder what it would be like to work in an office where HR had an everyday presence. So, I want to know, what's your working relationship like with HR, and if you work in human resources, what's your relationship like with the rest of the office? Is it all smooth sailing or do you ever butt heads?