What Happens If a Bag Breaks at the Airport?
Think Fast With Two Bag-Busting Solutions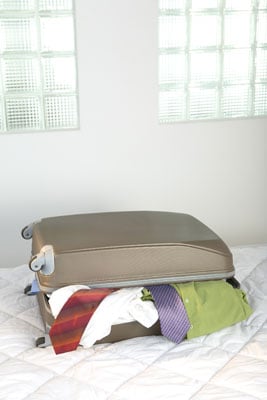 From all the stress with carryon limitations and checked baggage fees, the last thing you want to worry about is a suitcase mishap . . . but you should. Overpacking is one key factor in breaking the bag, so if you need to sit on the case to close it, you've packed too much! Of course, I'm not telling you to take the worrywart route, but let's put an action plan in place just in case.
If you do arrive at the airport with a shaky set-up, talk to the agent upon check-in. Explain your concern and ask for a plastic sack that's typically used for oddly shaped items like car seats. If you've gotten past security and the zipper busts, go to the closest counter and ask for the fragile tape that's most often kept there before you head to a shop and buy something brand-new. Don't stress and ask nicely; a smile goes a long way!