What's an Honorary Degree?
What's Your Take on Honorary Degrees?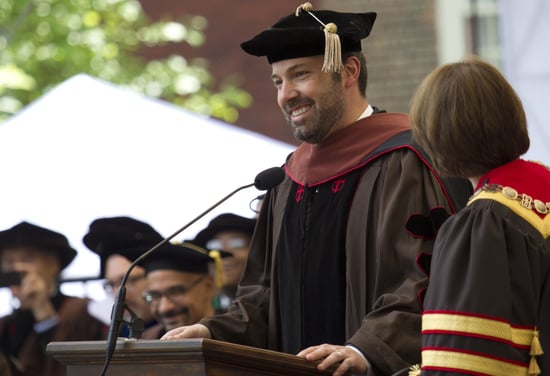 If you've ever seen your favorite celeb in a cap and gown, they may not actually be graduating from school (although that is the case with some stars, like Eva Longoria). But often, universities award Hollywood A-listers and other prominent figures with what's called an honorary degree.
Honorary degrees are typically doctorates, though master's degrees fall in that category, too. The award often goes to someone who hasn't earned it through schooling but because he or she has made a lasting impression on society or a specific field through their achievements. (Take Maya Angelou and Ben Affleck, for instance.) Some universities are stricter than others in their criteria, and the recipients get picked through a nomination process by faculty. Other schools, like Cornell University, refuse to give out the degrees at all.
While the whole process is credited for benefiting and drawing attention to the school, some criticize it for cheapening the degree and being too controversial. We want to know: do you think the idea is practical or pointless?