What Is Neuromarketing?
Let the Buyer Beware, Neuromarketing Is Here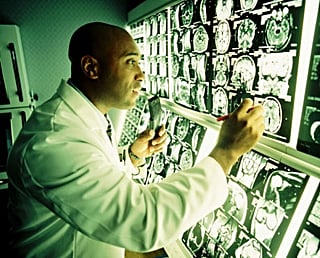 If you thought you could resist the temptation of advertisers, there's new science that may suggest otherwise. Neuromarketing is the next wave of advertising technology and could be a game-changer for companies and consumers, alike. The new practice objectively measures the brain's reaction to logos, corporate messages, even the effects of political campaigning. The scary part for us consumers is the reality these studies may "understand us better than we understand ourselves."
For instance, the million dollar budgets of Super Bowl adverts may "test no better than a video of flashing light" when its effects are measured on the brain, according to Sands Research, one of the largest neuromarketing research facilities. But, that's just because, as it is now, ads aren't scientific. With the help of new science, advertisers can tweak their ads to manipulate our brain in all the right places, making them more compelling.
While the research is drawing interest from big name companies like Microsoft, Sands admits that they haven't found any "magic buy button" in the brain just yet. Still, savvy shoppers be fair warned, it may take a real iron will to stay on budget now.