What Products Do You Buy Generic?
I'm Asking: What Do You Buy Generic?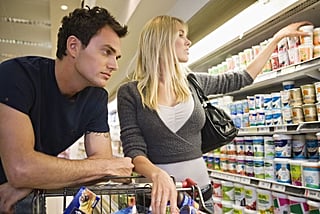 Brand loyalty can be a hard bond to break. A lot of the brands our families select when we're young are likely to be the same brands we stay faithful to years later. Often, it has nothing to do with the product's effectiveness — a lot of the time, we're just hooked on what we know.
Still, as we all know, it's the brand names that cost bigger bucks. And if you can get past the name game, there's good value to be had in some of the store and generic brands out there — just take a look at WalletPop's list. I understand that brand names can be a comfort, or a guarantee of quality, but once you understand that much of the generic products out there are produced with the same standard ingredients, you might rethink plunking down close to six bucks for your favorite brand-name cereal when you could get the generic version for about $3 cheaper. So tell me, Savvy shoppers, what do you buy generic, and how much are you saving?