What's Your Most Uncomfortable Plane Experience?
I'm Asking: What Was Your Worst In-Flight Experience?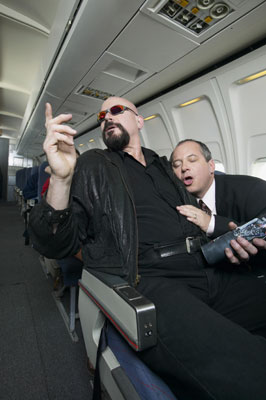 While all the perfectly pleasant flights fade away in my memory, the bizarrely uncomfortable ones still scream out in my mind. Right off the top of my head, I recall someone painting her nails midflight and still remember taking a red-eye ride with an entire rugby team on Cinco de Mayo after they lost the championship game. From screaming children to nearby passengers getting a little too close for comfort, let everyone commiserate and share your bad onboard experiences in the comments below.