When Did the Recession End 2010-09-20 12:00:26
Did You Know the Recession Ended Last June?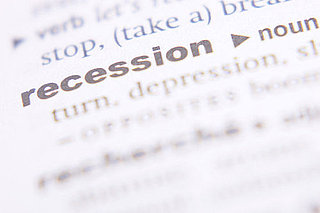 It's all over the news: the recession ended a long time ago.
Data released by the National Bureau of Economic Research today said the greatest recession America has faced since the 1930s ended last June. The technical and most common definition of a recession is negative economic growth for at least half a year. Economic growth in America slowly began from July of last year, and we're apparently still in the throes of recovery.
Although we're out of the recession, the country is still reeling from the aftereffects of it. Take a look at some of these sobering statistics:
President Obama said today that even though the recession officially ended last Summer, the recession is still painfully "real" for jobless Americans. Does it feel like the recession is over?