Where to Sell Smartphones
Tried and Tested: Sell Your Old Smartphones on NextWorth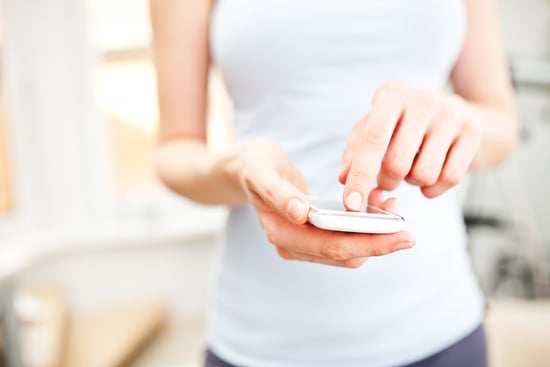 All good things come to an end, and there will come a time when you will have to break up with your smartphone. You will hear a lot about numerous sites to sell your beloved iPhone on, but which one will actually pass the test?
Why I Went With NextWorth
I decided against Craigslist and eBay (although they tend to give you the best prices) because I wanted a hassle-free and quick trade-in, in which I didn't have to deal with buyers or wait around for them.
I've had experience selling items on Amazon, but the process isn't as easy as I would like, and it's a little time-consuming. That's why I went with a third-party seller that specialized in gadgets, so all I had to do was plug in some information online, get a price estimate, and mail it in. There are a couple of sites that let you do that — Gazelle, Buy My Tronics, and Best Buy Trade In, to name a few — but I decided to go with NextWorth since it had relatively good reviews in the forums I scoured online. Before using a service, try googling "[Insert name of company] review" to see what other customers' experiences were like. I also received the highest price quote with NextWorth.
Read on to find out how to start selling on the site.

How to Start
Go to the NextWorth homepage and type in the product name in the search bar. Click on it.
On the next page, you'll find three basic questions about the condition of your phone, which take less than 30 seconds to answer. 
When you're done answering, you'll be taken to a page where you'll have to fill out shipping and payment information. You can choose between the option of getting paid via PayPal, Target credit, or a check in the mail.
Finally, you'll get a shipping label, which you should print out, so you can mail your phone and not have to pay a cent. The free shipping label only works at UPS.
Before sending it to NextWorth, erase all the information on your phone and remove all passwords and userlocks or set the password to 1234.
Mail your phone at your local UPS, and remember to package the item properly so it doesn't get damaged when jostled during transit. Get a receipt so you can track the package. Once you mail the package with the NextWorth shipping label, the company will be notified and will start tracking the package.
What Happens After
You will receive an email when the package has been received and when your items are being inspected. It took about nine days before both my items were inspected. They were both accepted, and payment then took seven days to arrive in my PayPal account.
Verdict
I was very happy with my experience and will go with NextWorth if I ever have to sell any old gadgets. It is extremely convenient and in my experience, trustworthy, because it accepted my items and gave me the exact amount I was quoted in the start of the process. Further, the company gives you the option of dropping your items off at an in-store Target (which I'm planning on trying on my next resale), so you would not have to mail the items.