Why It Is Expensive to Fly This Summer
What Airfare Hikes Mean and How It Will Affect You
With Spring break around the corner and Summer on its heels, frequent jet-setters and seldom fliers alike should know why they're spending bigger bucks on airfare this vacation season. It's not just because the airlines want to capitalize on Summer travelers; airlines need to offset rising oil prices, which account for 40 percent of their costs. Even though there have been several airfare hikes this year, experts and executives believe fliers will keep paying despite increasing prices, according to The New York Times. Well, this should get you savvy readers thinking: where's the limit? To make an informed decision as to if that trip to Disneyland is worth it, here's a roundup of airfare hikes and other interesting tidbits about your go-to carriers.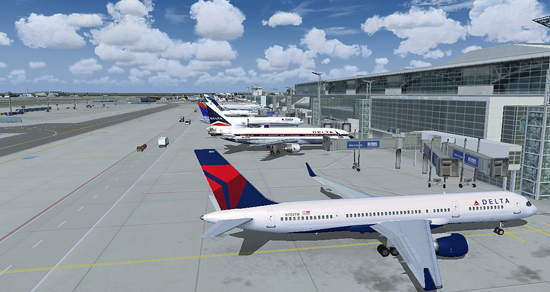 Jet fuel costs are over $3 a gallon, a 32 percent increase from last year and just under the record high of $3.32 in 2008.
Eight fare increases stuck this year out of 14 attempts.
Delta has led four of those raises in airfare (once one airline ups its fare, others generally follow).
To see how much the airlines will profit despite sky-rocketing oil prices and higher costs to their patrons, read on.
Delta will retire 120 planes this year.
Except for a few years, US Airways remains unprofitable (reporting a net lost of $54 billion from 2001 to 2010).
"Travelocity and Orbitz will aid the airline's efforts . . . by selling US Airways' so-called choice seats, which will allow customers to pay an additional fee for an aisle or window seat near the front of coach," according to The Arizona Republic.
United will reduce 5 percent of its domestic flights, most likely after Summer.
Southwest, usually the carrier to refrain from hiking up its fares, is having "delightful success" following the price-increase trend.
Despite costly oil prices, the eight largest airlines will likely earn more than $5 billion this year and $5.6 billion in 2012, according to the AP.
The increase of carry-ons (in effort to avoid baggage fees) cost taxpayers about $260 million a year in added TSA officers and security.
Source: Flickr User DosenPhoto