Winter Travel Deals
5 Winter Travel Deals to Check Out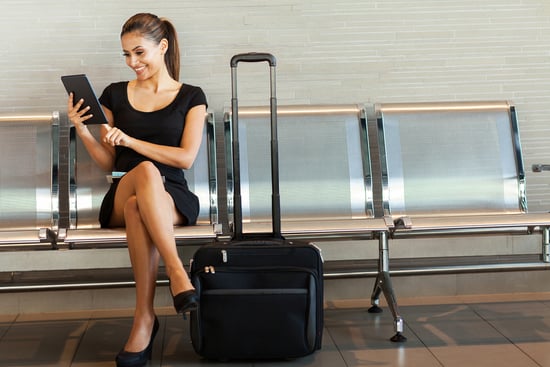 Caught a case of wanderlust? Cure it with one of these Winter travel deals courtesy of Travelocitysenior editor Courtney Scott. Whether you want some fun in the sun or prefer a white Christmas, these destinations are sure to catch your eye without breaking the bank. Check out Scott's recommendations from Peru to Canada to kick off your vacation this season.
Mexico City
Airfare down 1.5 percent
Average holiday airfare is $564
"Intricate nativity scenes, colorful poinsettias, and twinkling lights adorn Mexico's capital city throughout much of December and into January, making it a dreamy holiday getaway. In fact, back in 2011, Mexico City was home to Guinness World Records' largest nativity scene in the world! Take in the grandeur of the Zocalo, the main plaza, and the Metropolitan Cathedral, one of the biggest and oldest Roman Catholic cathedrals in the Americas. Take your pick of fantastic restaurants in the city center ranging from modern to mom-and-pop."
Boston
Airfare only up 2 percent
Average holiday airfare is $345
"Cozy up for a wintery escape to Boston and you'll quickly realize why New England is so magical around the holidays. The city's many theaters will come alive with wonderful classics, from The Nutcracker at The Boston Opera House to Handel's Messiah at Jordan Hall to A Christmas Story: The Musicalat the Wang Theatre. Faneuil Hall Marketplace is a delight at this time of year, and beginning on Nov. 23 through Jan. 5, it will be home to the second annual 'Blink!' state-of-the-art spectacle of light and sound."
Three more after the break.
Vancouver, Canada
Airfare down 2.7 percent
Average holiday airfare is $587
"First stop on a holiday jaunt to Vancouver should be the Vancouver Christmas Market. From Nov. 22 to Dec. 24 at the Queen Elizabeth Theatre Plaza, you can frolic through food stalls and unique gift shops as holiday music plays. If that doesn't get you in the spirit, why not head to Grouse Mountain, conveniently only 15 minutes from Vancouver and a wonderland of wintery activities from ice skating to sleigh rides."
Dallas
Airfare only up 0.3 percent
Average holiday airfare is $371
"With temperate weather straight through the holiday season, outdoor festivities are fun for the whole family. Bask in the glow of the Klyde Warren Park Christmas tree as you sample the many local food trucks that line the edge of the park. Head over to the Nasher Sculpture Center's free 'Til Midnight' event, which brings regional music and film screenings to its magical outdoor garden every third Friday of the month. And beginning on Nov. 29, the Dallas Arboretum will be dazzling visitors with elaborate holiday décor, visits with Santa and even a chance to interact with live reindeer."
Lima, Peru
Airfare down 18 percent
Average holiday airfare is $991
"When it's Winter here, it's Summer in Lima. Isn't that reason enough to visit this capital city during the holidays? Luckily, there are many more reasons on our list. Let's start with some of the most renowned cuisine in the world. Twelve days of ceviche? No problem! As you stroll the city's historic district you will likely notice beautiful Retablos, popular folk art pieces that depict religious scenes in hand-painted detail. To celebrate like a local, try a Peruvian hot chocolate and its traditional grape brandy, pisco."