Work-Life Balance 2010-04-04 06:00:21
Your Two Cents: Do You Budget For Mental Health?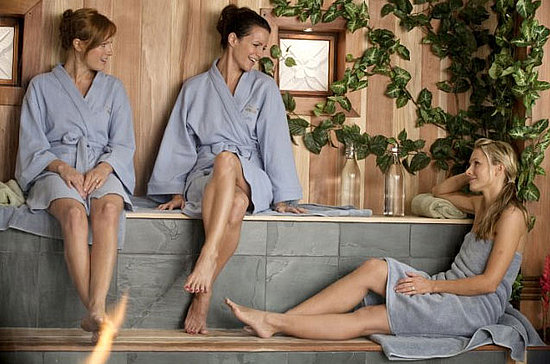 When it comes to the budget, things can get tight. Travel expenses, doctors' bills, groceries, rent — the list goes on and on. Still, when I stop to think about my budget, I suppose there's an area I've been neglecting. My mental health doesn't often get a piece of the pie all to itself. In fact, I hardly think about it as a separate part of my life altogether, nor do I assume that any "splurgey" purchases I make, i.e. that pair of stilettos I didn't need, my daily coffee, are a part of my mental well-being. But, that's not exactly the case.
When stress builds and our mental health is in jeopardy, the fix isn't an online shopping binge, but more attention to our bodies and our minds. Relaxation is crucial, but do you have an actual budget for mental health expenses like massage or wellness retreats? I know some friends who do, and consequently make it a regular priority to keep a healthy body and mind — what about you?