Work Productivity and Facebook
Will Being Less Tech Connected Amp Up Productivity?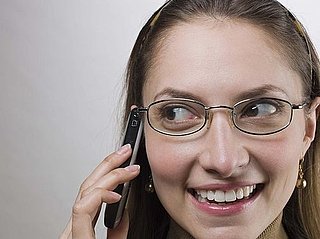 Cutting yourself off from the tech world periodically might be a painful necessity. A co-founder of PR firm InkHouse, Beth Monaghan, recently wrote an article on the Business Insider saying that her experiment to stop texting, IM-ing, emailing, Facebooking, tweeting (when she's having some downtime with her toddler) is making her a better worker. She's not denying herself completely, and she's only going on a tech strike when she's at home taking care of her daughter. I must admit, I envy her a little. I'm a bit guilty of being permanently plugged in, because of my job and because it's also my way of relaxing. But I can totally see the appeal of silencing the buzz of our little gadgets.
Monaghan said that she's coming up with better ideas, which definitely sounds tempting. I might give her way a go, but I want to hear from you readers first — do you think being less connected on the web and on your mobile phones will make you more productive?