Would You Rather Spend on Good Food or Good Clothes?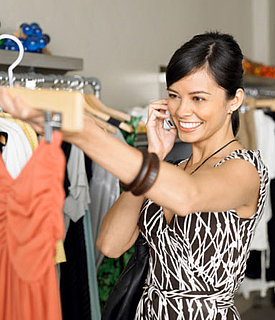 With Spring finally here, there are a couple of things I'm looking forward to this season. Thanks to Fab, I'm getting a look at all the beautiful Spring clothes, and keep adding the season's new items to my wish list. On top of that, this season is all about getting back outdoors, and I'm looking forward to more time with friends, like grabbing drinks and dinner at a nice spot outside.
Still, what I want and what I need to spend on, as we know well, are two very different things. And when it comes down to setting and sticking to a budget, expenses on clothing and dining out are purely discretionary, not necessary. So, this week, with several new clothing purchases, I'm content to whip up some easy meals at home, to keep from going over budget. While I'd much prefer dinner out over something I've crafted in my own kitchen, my new shoes are totally worth it. When it comes down to it, splurging on new clothing can win out over a couple nice meals out. What about you? If you had to pick where to spend, would it be on great food or nice clothes?