Are You a Collector?
I'm Asking: Are You a Collector?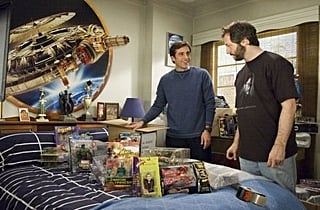 In light of Comic-Con and one man's story of nostalgic collecting turned investing, I've been thinking about my own childhood hobbies. Specifically, my Barbie and Beanie Baby collections — which I'm sure, had I not chopped off Barbie's hair and pulled the authentic tags from my Beanie Babies, could be worth quite a bit today.
Walking away from Comic-Con last year, one collector scored two action figures from Ghostbusters for $20 apiece that now "can be found for sale online for $150." Not bad. Turns out that childish nostalgia for action figures actually makes for a pretty good investment if you're into hunting down the goods. Makes me wish I had saved some of my old dolls and toys — what about you? Are you a collector? And if so, have you ever profited from hanging onto childhood keepsakes or memorabilia?