Are You Shopping Black Friday Deals?
Will You Be Shopping Black Friday Deals?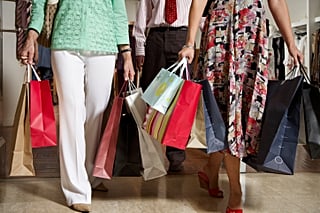 Many stores are opening at midnight on Thanksgiving for the much-anticipated Black Friday sales, hours earlier than last year. Some, like Walmart and Toys "R" Us, are even opening at 10 p.m. on Thursday (list of store opening times available here).
I'm not sure if I want to sacrifice hours of sleep to get jostled around by the crowds, so I think I will probably venture over to the stores during waking hours on Friday. What about you — are you going to brave the crowds on Black Friday?