Your First African Safari: What to Expect and How to Prepare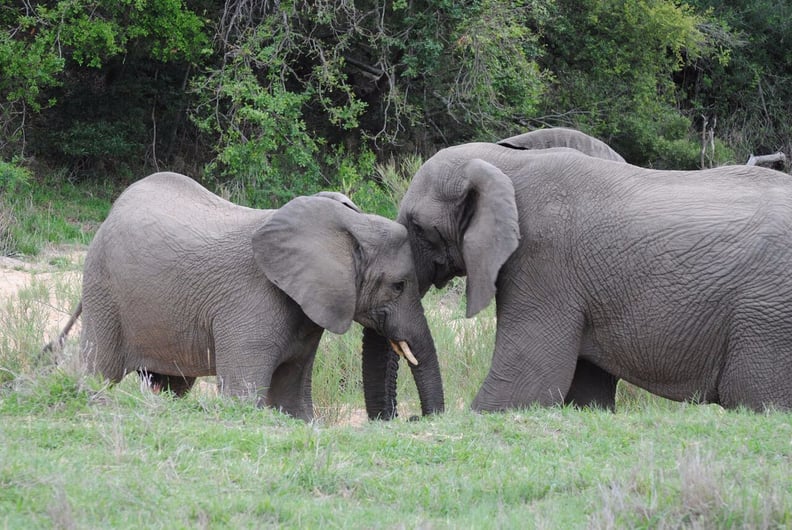 Thornybush Collection
Thornybush Collection
Finally booking your dream safari in Africa? A trip to Africa is at the top of many of our bucket lists, in part to encounter the beautiful wildlife and nature there. From what to wear on your daily game drives to choosing the right safari lodge, check out these tips before heading to your first experience in "the bush."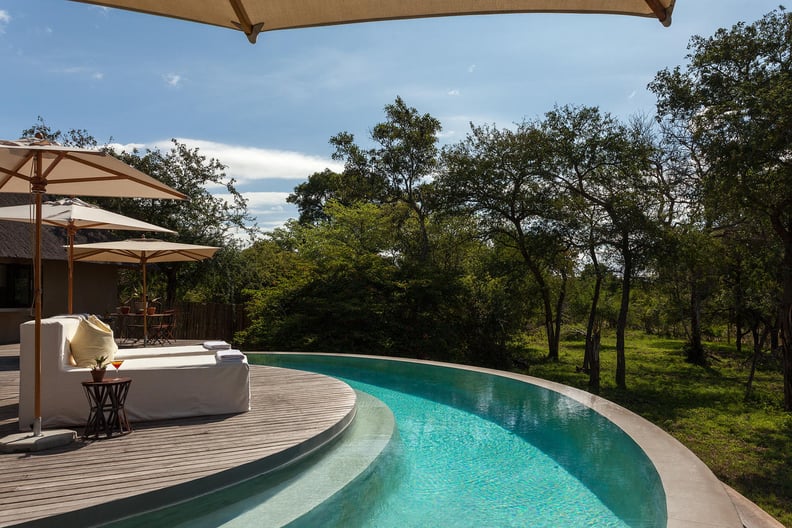 Choosing Your Safari Lodge
First things first: the safari lodge that you choose will shape your entire experience. Staying at a private game reserve, such as the Thornybush Luxury Game Lodge Collection, ensures the trip will be in the hands of professionals, meaning all you have to do is show up; the rest is planned and all-included for you.
Rates at all of Thornybush's lodges include accommodation, all meals, tea, coffee, snacks, dawn and dusk safaris in open-game vehicles, bush walks, and sundowner drinks on game drives.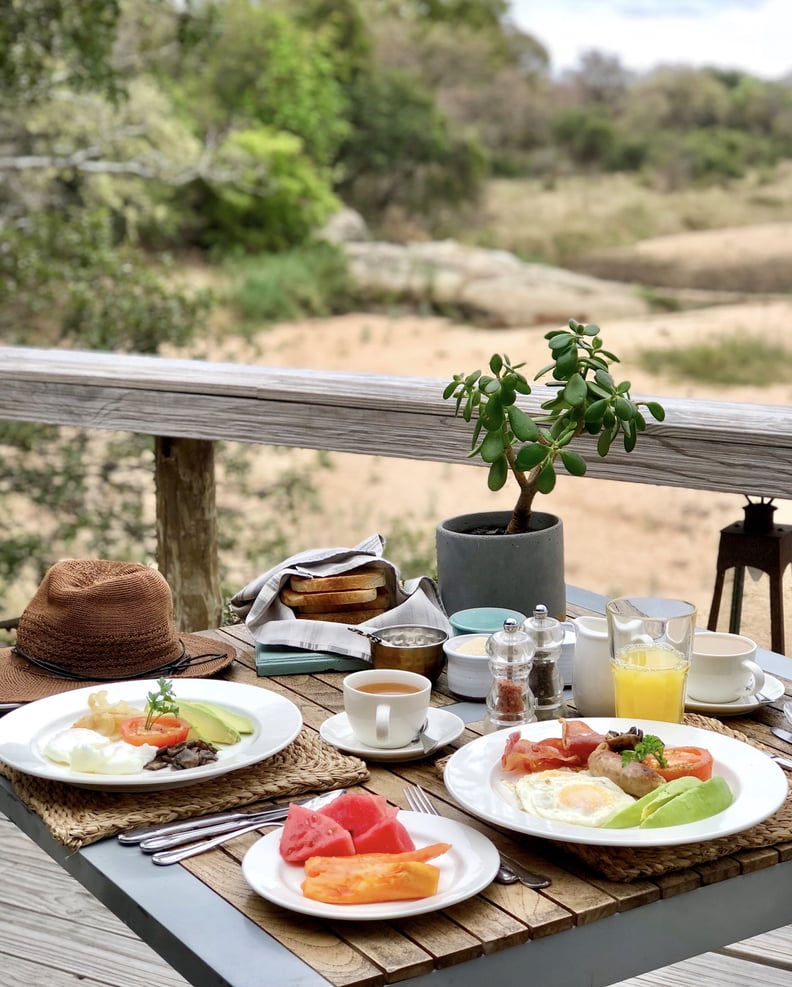 The Culinary Experience
Foodies will appreciate Thornybush too, as it serves its guests fresh, five-star cuisines for every single meal. The daily lunch is buffet style and the dinner is à la carte, all with local ingredients by chefs who love what they do.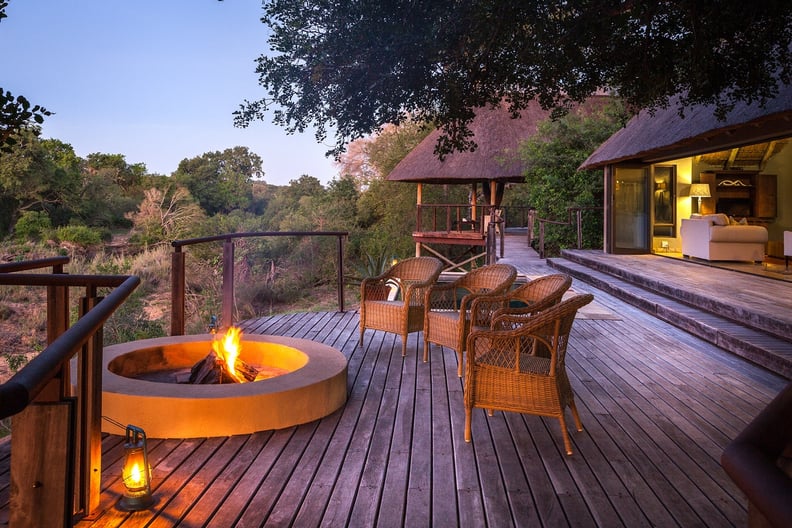 The Lodging Experience
The Thornybush Collection offerings consist of 12 lodges and include accommodations for everyone from a couple on their honeymoon to a family with children. Thornybush Game Lodge is one of the largest, adjacent to Kruger National Park, and is ideal for families or weddings. For a much more secluded and romantic experience, Thornybush River Lodge has only six luxury suites and is set right in the middle of the bush. Expect to be woken up with the sounds of monkeys and birds. Both have park rangers who make sure you learn about the country's wildlife while enjoying the trip of a lifetime.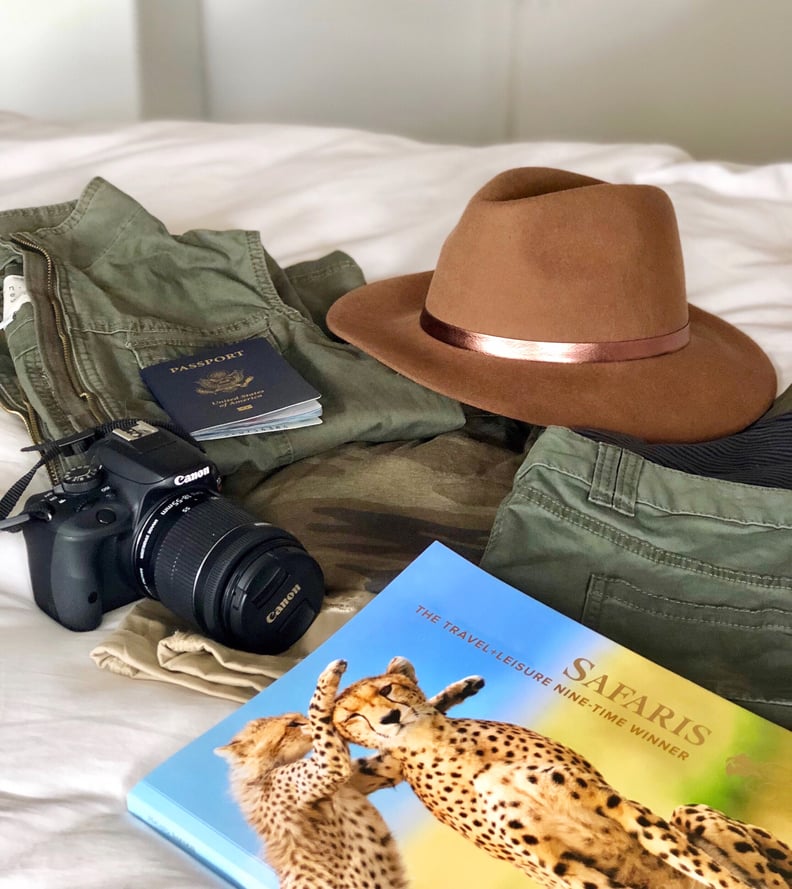 What to Pack
Packing for an adventurous trip to Africa can be quite the challenge. You'll want to pack the right products and clothing to feel comfortable and safe throughout your safari. Think practical and pack items such as sunscreen, insect repellent, binoculars, a hat, sneakers (that you don't mind getting dirty), and cameras . . . and leave the jewelry at home.
When packing clothing, make sure you stick to earth-toned colors that won't stand out too much. Also, layering is important because the temperature can drop or rise at any moment while in the bush.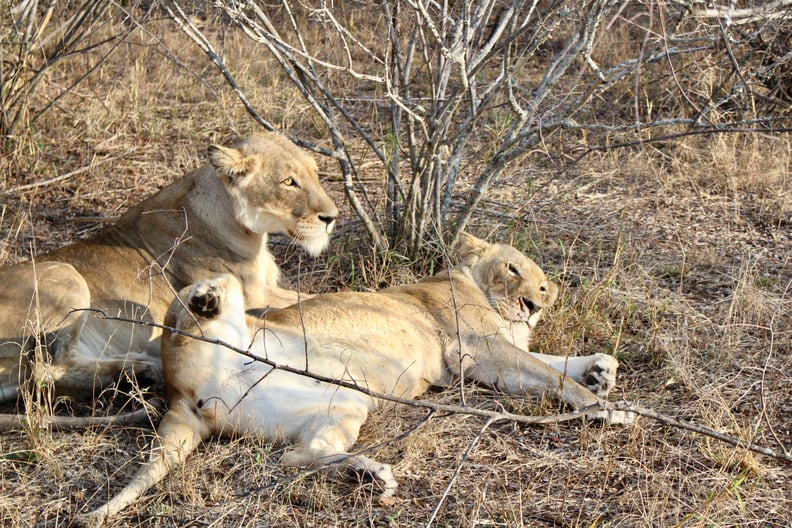 The Daily Game Drives
You can expect to go on at least two game drives a day. The morning game drives start at sunrise — prime time for large feline viewing. After breakfast, you embark on another game drive in the early afternoon, followed by lunch and then a final late-afternoon game drive.
The goal is to see all species in the big five: the African elephants, lions, leopards, buffalo, and rhinoceroses. On each drive you'll have a park ranger driving the jeep and a tracker, whose main job is to sit in front and track the animals.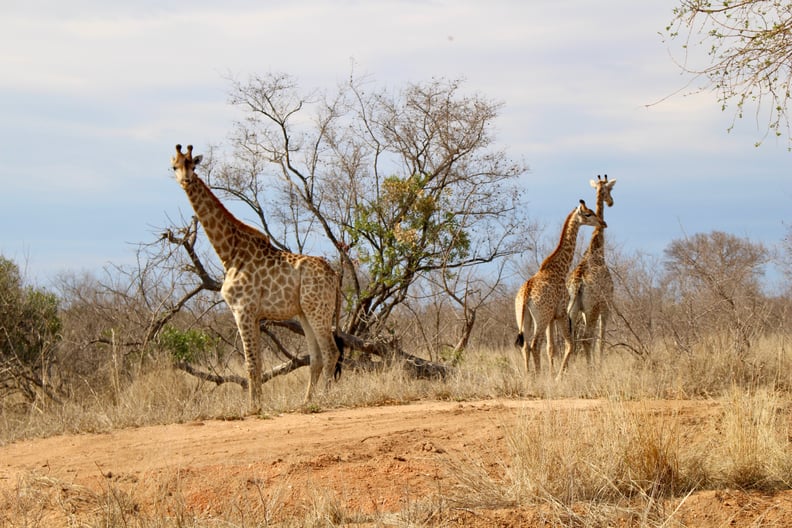 Travel Vaccinations to Get Beforehand
Before heading to Africa, speak with a doctor to learn which vaccinations and medications are required to travel there. The CDC recommends the following vaccines for South Africa: typhoid, hepatitis A, hepatitis B, cholera, yellow fever, rabies, influenza, and possibly malaria medication if you're staying near Kruger National Park.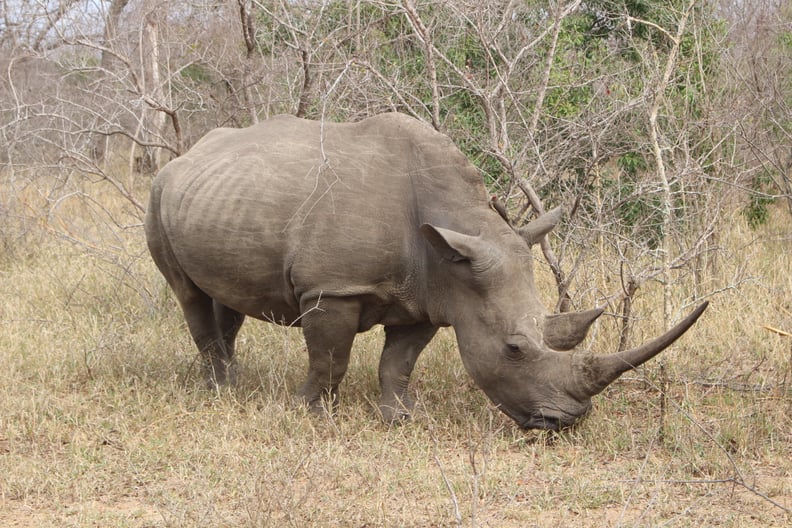 Getting Close to the Animals
There are times when you will be only a few feet away from elephants, lions, zebras, rhinos, and other game. The main rule is not to get out of the jeep for a closer look. The guide will explain to you on day one to avoid loud noises, sudden movements, or sticking any body part outside of the vehicle, as wild animals can see this as a threat.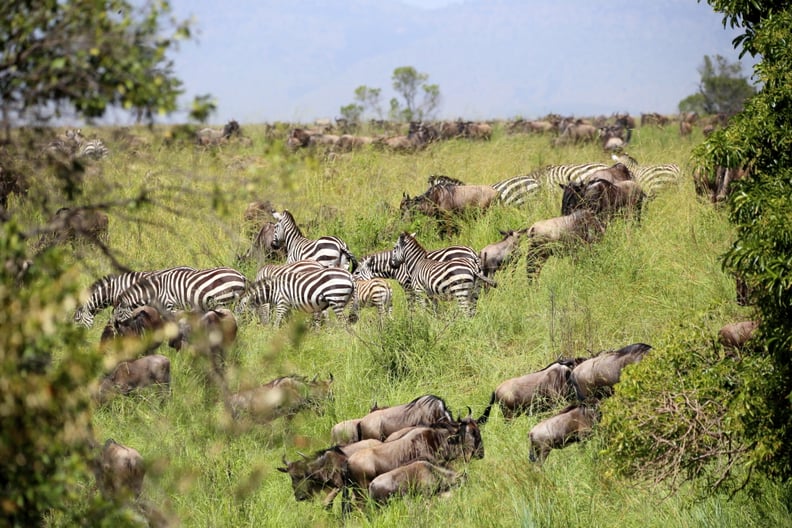 The Best Time to Go
The best time to visit varies, depending on which region you are traveling to. For example, if you want to see the Great Migration in Kenya, then you should go any time from February through March. The prime time to safari in South Africa around Kruger National Park is from June through September, when the weather is cooler and dry.