The Best Thing to Do in New Orleans Is Nowhere Near the French Quarter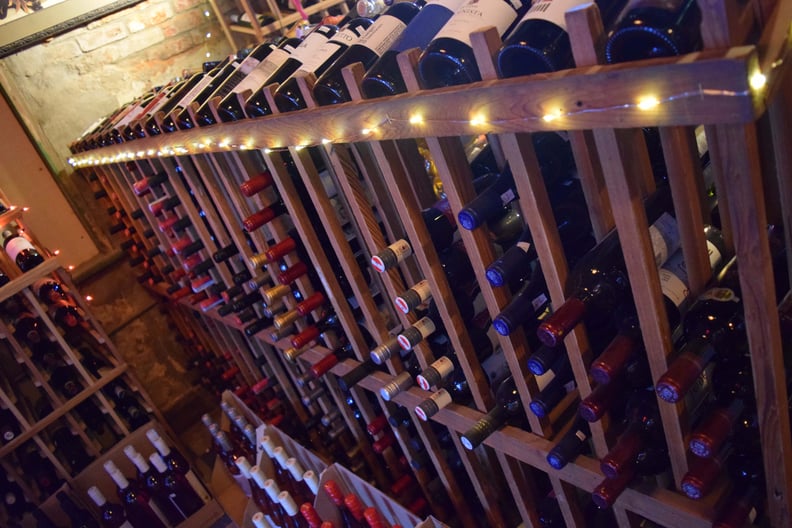 POPSUGAR Photography | Hedy Phillips
POPSUGAR Photography | Hedy Phillips
Anytime I travel, I try to find something amazing that's a little bit off the beaten path. It can be really difficult to do, especially when I'm in a very touristy city, like New Orleans for example. Sure, I know all the hot spots to visit when I want to be a tourist and experience all the well-known places New Orleans has to offer, and I did all of them. All the haunted places? I'm all over it. The most iconic bars? Obviously.
On my last visit, though, I wanted something new. Something outside the French Quarter. Amazingly, a recommendation from hotel staff at The Roosevelt hit the nail on the head: Bacchanal Wine and Spirits. It's not just a wine shop, it's not just a bar, it's not just a music venue. It's all those things, plus it's outside the city center, which provides a bit of an escape. It's a cheap, easy cab ride out of the French Quarter — I think I paid $8 — and it's the perfect place to spend an evening.
While I can't really call this place a secret, it is something I'd consider a hidden gem. It tends to get busy, welcoming out-of-towners and locals alike. The evening I visited, Bacchanal was having a Rosé special in honor of Mother's Day, and you couldn't get in if you weren't wearing pink. Thankfully, my pink hair got me through the door. The vibe throughout is the typical Southern charm that you'll find anywhere in New Orleans, which should put it at the top of your list for your next visit down South.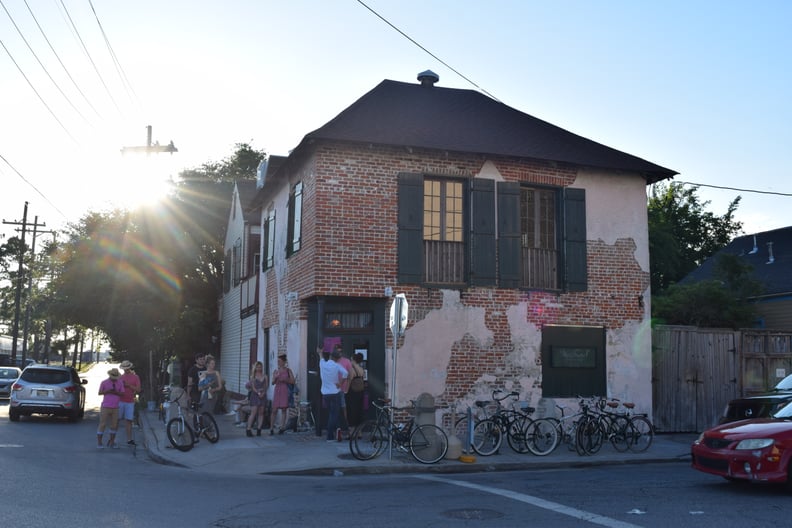 Bacchanal doesn't look like much from the street
It looks a bit like an old house at the end of the road, but it's what's beyond the doors that really counts.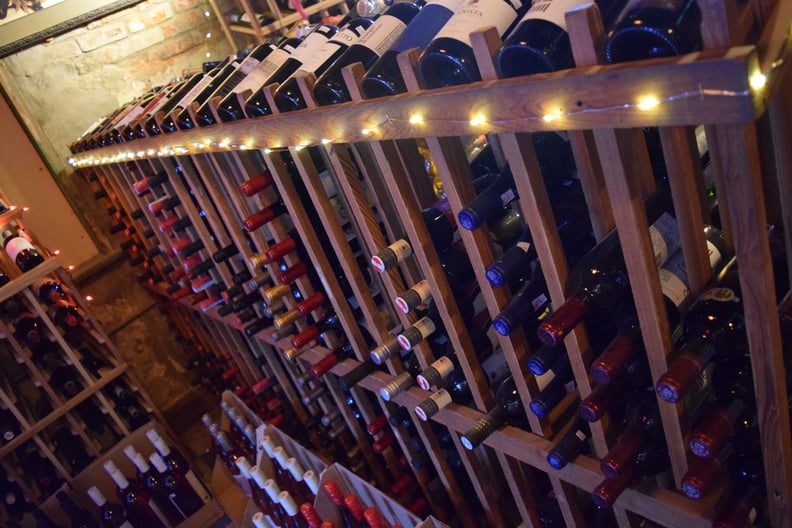 So much wine to choose from
When you step inside the shop, the walls, floors, and shelves are lined with bottles upon bottles of wine. They're grouped by origin and type so it's easy to pick out what you want. You take it to the register to pay for it, which is your entry fee into the venue out back, and they will open the bottle and everything. If you opt to purchase cheeses and meats, they'll take them, cut them, and plate them for you as well.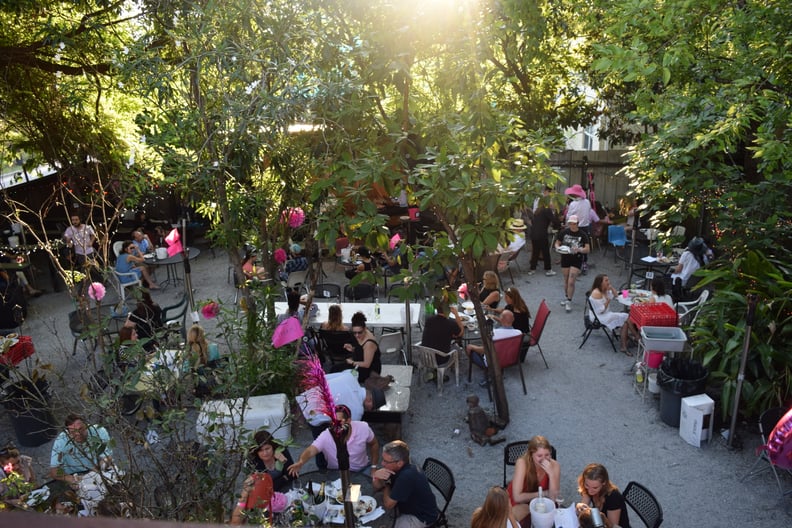 The backyard is where the magic is
On your way out back, you pass through the patio, where you can grab glasses, a bucket, and ice to keep your wine in. Then the backyard of this house is a little music venue slash gathering place. The yard is full of tables with a stage at the end, or you can go upstairs and back into the house for more seating.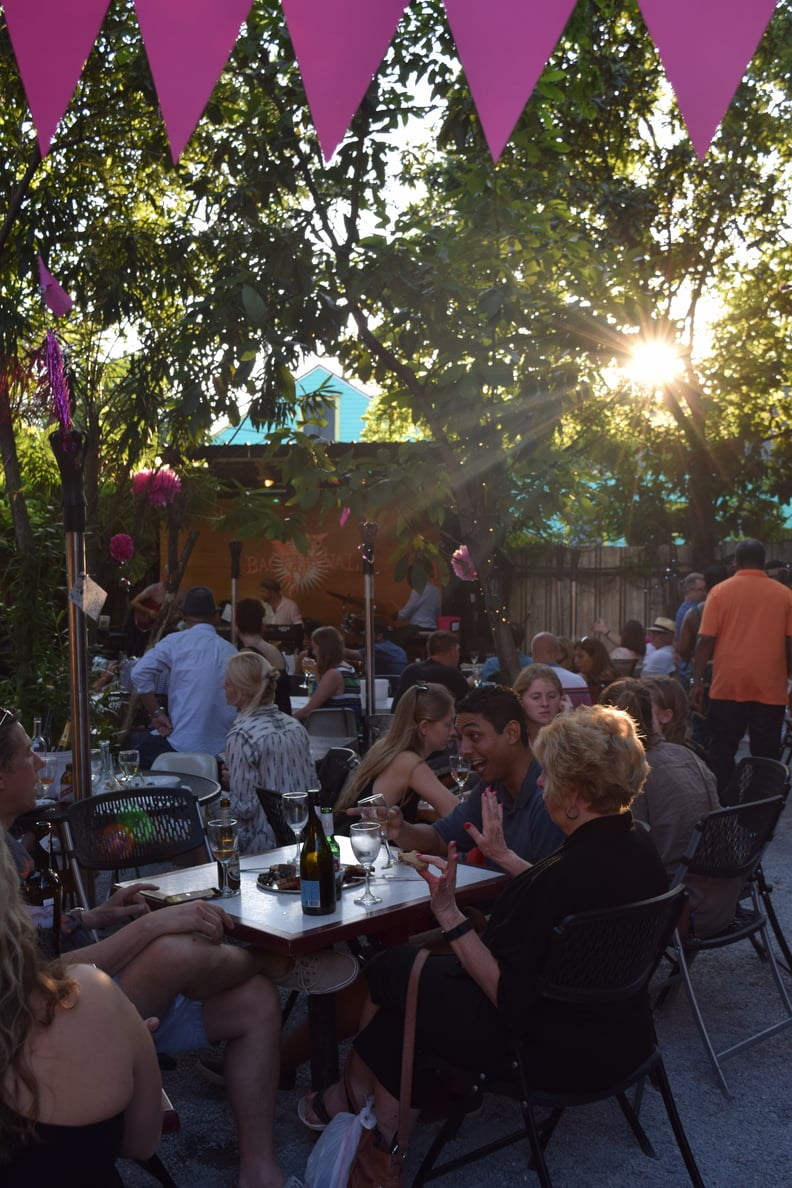 It's a good place to make friends
Bacchanal can get pretty busy during peak times, so don't be surprised if you end up sharing a table with a stranger and walk away as friends.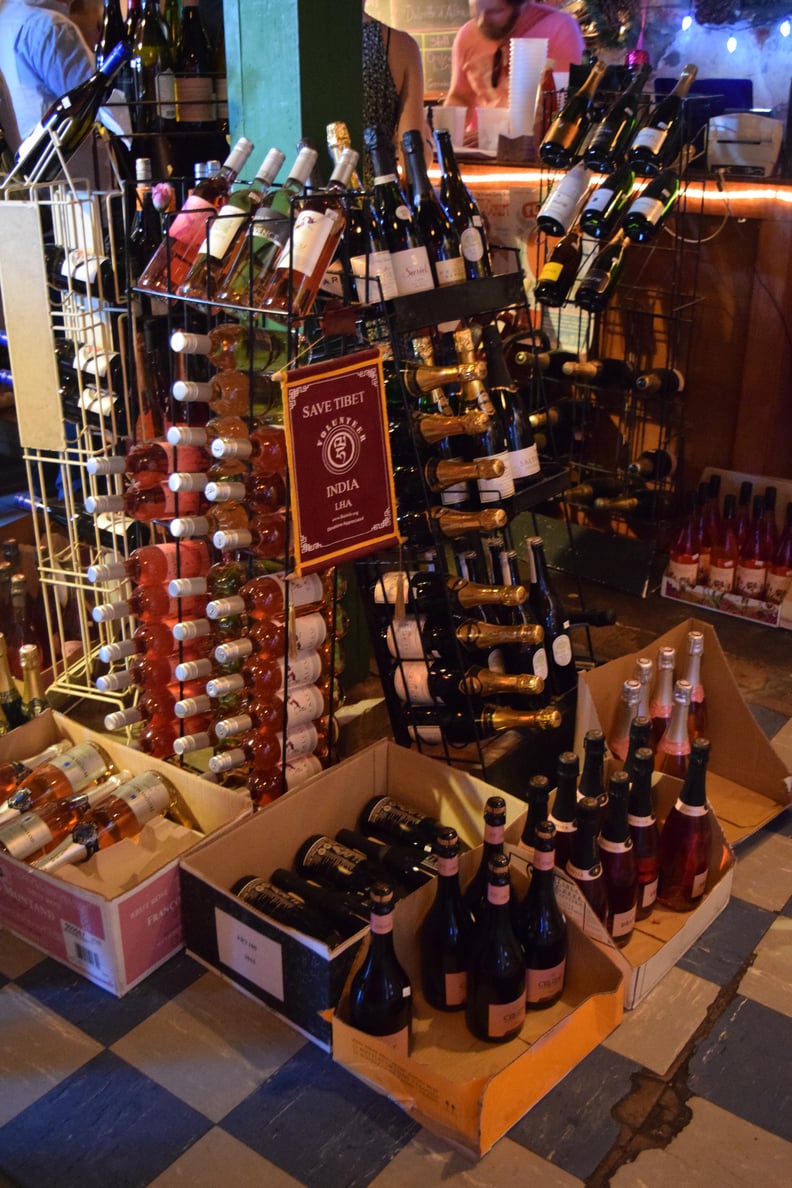 You could also take wine to go
If you don't want the fun to end when you leave, you can also take some wine with you. I know I did.
Travel and accommodations were provided by Hilton for the purpose of writing this post.