The Only Way to Reach This Cool Sea Cave in Portugal Is by Boat or Kayak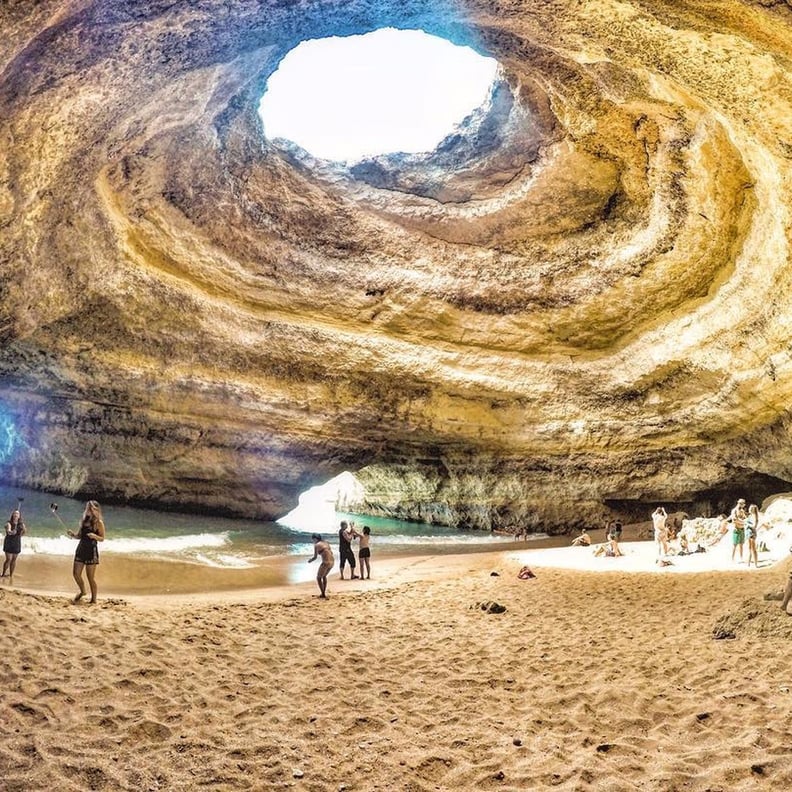 If you ever find yourself in Portugal, be sure to visit the south coast of Algarve, a destination known for its gorgeous beaches and caves. One particularly noteworthy location, however, is the Benagil caves near Lagoa. The massive formation features its own small beach enclosed by a rock dome with an opening at the ceiling that allows sunlight to beam down. Visitors on Benagil beach can reach the caves by boat, kayak, or stand-up paddleboard anytime of year. Swimming is not recommended as high tides could make conditions dangerous.
The famous site is most popular during Summer, and visiting during slower seasons might even give you the entire cave to yourself. Based on the photos, it definitely looks like an awesome place to add to your list. See it ahead!