Customers Love This $99 Air Purifier From Amazon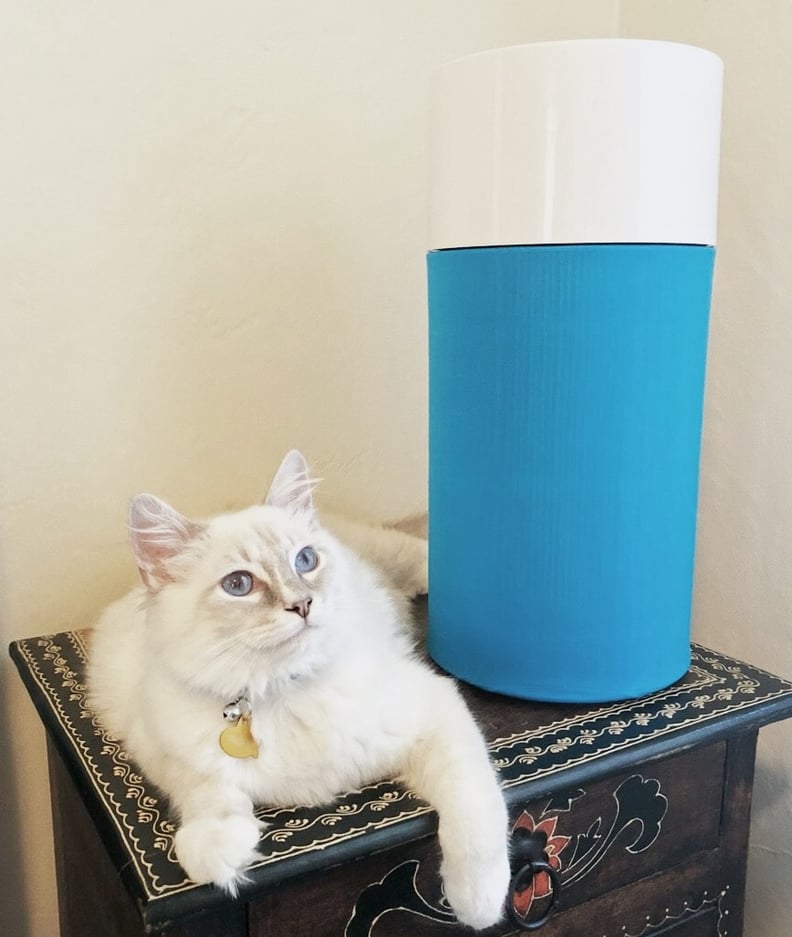 POPSUGAR Photography | Krista Jones
POPSUGAR Photography | Krista Jones
As POPSUGAR editors, we independently select and write about stuff we love and think you'll like too. If you buy a product we have recommended, we may receive affiliate commission, which in turn supports our work.
I'm not ashamed to admit it: I love cats. I recently adopted a beautiful superfluffy kitten, and to my surprise (because I've owned cats before), his long fur seemed to really trigger my allergies. Not to the point where it's unlivable, but I found myself needing to pop an allergy pill every morning to relieve my congestion. Since I suffer from other allergies, I know using an air purifier can really help, and I was in need of a new one but I didn't want to overspend. I discovered this Blueair Blue Pure 411 Air Purifier ($100) on Amazon, and it's worth every penny.
Blueair is a brand I've been a fan of for awhile now. I own one of its larger more expensive purifiers, but keep it in my living room. For my bedroom, I wanted something smaller and more compact — and this was it. I have the 411 model, which comes from its newest and more affordable line, but it stacks up in comparison when it comes to performance. The brand boasts that it removes 99 percent airborne pollutants, such as mold, dust, pet dander, smoke, and pollen. The clean air system is made with three different fan speeds, and works for rooms between 100 and 175 square feet. My favorite features: you can personalize the color with these handy prefilters ($8). Simply place one over the filter, which helps capture larger particles before running through its main filter, making it a double-duty device.
Within hours of plugging mine in, the air instantly felt cleaner.
Within hours of plugging mine in, the air instantly felt cleaner. Most of the time I keep it on its lowest setting, which is so quiet I can't hear it, even if I try to listen. The second and third setting are noticeably stronger. I like to run those higher levels when I'm cleaning or vacuuming to suck up all that extra dust. It's controlled by a unique touch sensor that lights up with the touch of a finger, making it feel much more elevated than any other option I've owned before. I'm pleasantly surprised by how much it has improved the smell of my room, too. With a litter box in the house (and near my bedroom), I can often smell it. The purifier has dramatically reduced that unfortunate odor.
I'm not sure what it is about this magic air cleaner, but my cat seems to love it, too. Maybe it's the fan or the clean air, but he loves sitting next to it. Since owning it, my allergies are so much better, and I'm not sure I could ever live without it again.
Whether you have a pet or are just looking for some fresh air, there's no doubt this option is totally worth it.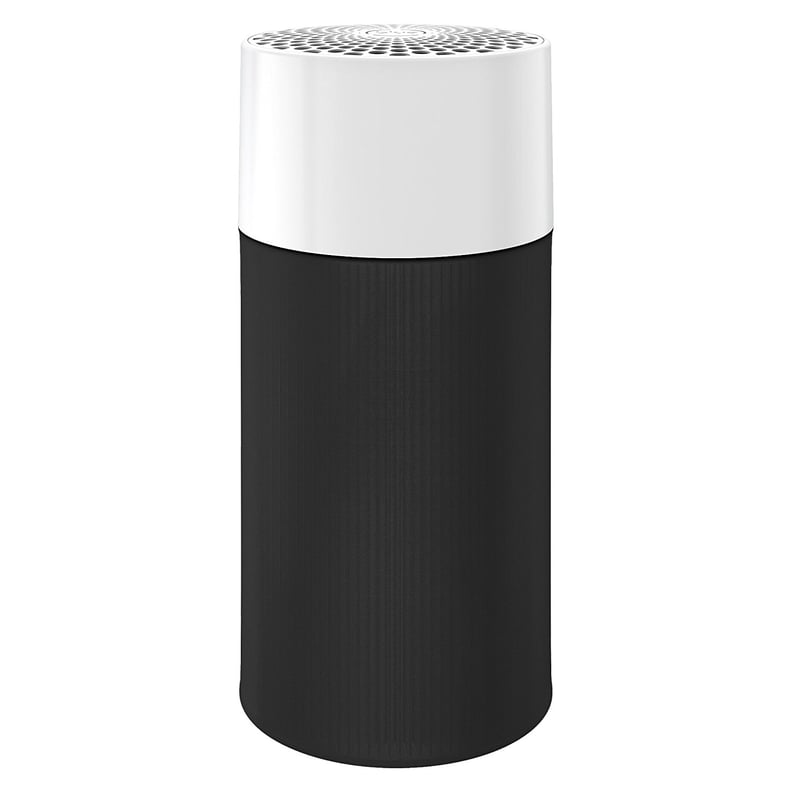 Blue Pure 411 Air Purifier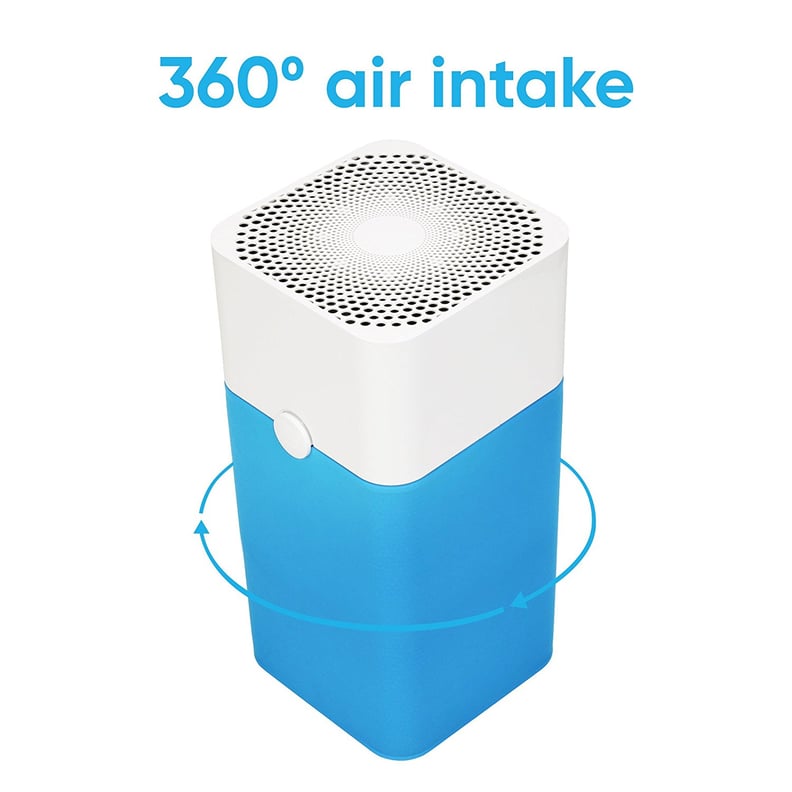 Blue Pure 211+ Air Purifier
If you're looking for a little more square foot range, try this Blue Pure 211+ Air Purifier ($250). It works great for rooms between 400 and 600 square feet, and also comes with the handy prefilters ($9).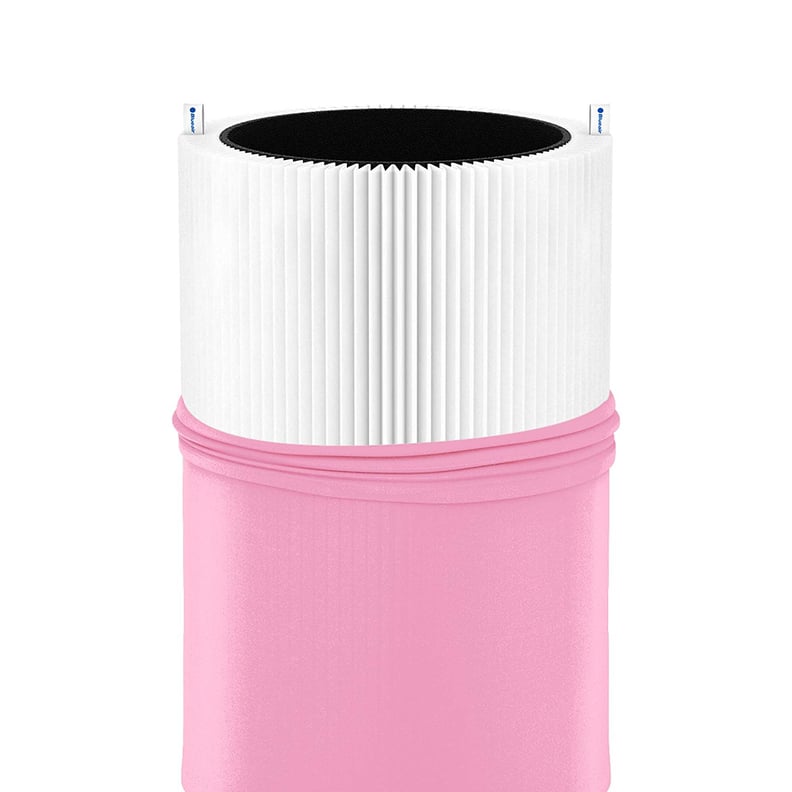 Blue Pure 411 Pink Washable Prefilter