The 10 Best and Most Popular Air Purifiers You Can Buy on Amazon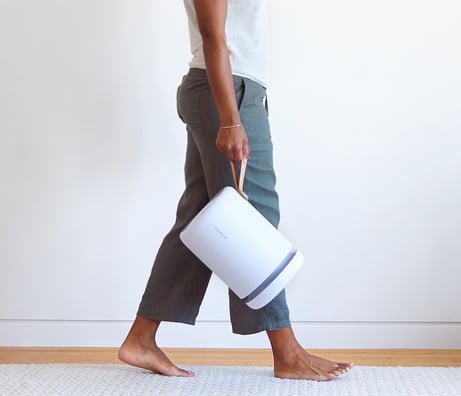 Molekule
Molekule
As POPSUGAR editors, we independently select and write about stuff we love and think you'll like too. If you buy a product we have recommended, we may receive affiliate commission, which in turn supports our work.
Ever worry about the air in your home? Pet dander, allergens, odors, smoke, mold spores, and dust mites — just to name a few — are some of the air pollutants that might be lurking in your space without you knowing it. Now that we're at the height of spring and allergy sufferers are feeling the pain, it's a great time to change that. Investing in an air purifier is one of the easiest ways to minimize allergy symptoms — prices of top-rated options start at just $45.
Allergist Stacey Galowitz, DO, previously told POPSUGAR that she recommends using high-efficiency particulate air (HEPA) filters, which work by forcing air through a mesh screen to trap harmful particles, like allergens and dust. If you're wondering where to put it, having one in your bedroom to purify the air while you sleep is probably your best bet, per the pro.

If you're convinced but unsure about which one to buy, we did the hard work for you. We browsed through Amazon's bestselling choices to uncover reviewers' favorites and even put some to the test ourselves. We found options for everyone: stylish air purifiers for aesthetics aficionados, large ones for those with spacious rooms, designs that double as essential oil diffusers, and more. Keep scrolling for the 10 best air purifiers of 2023.

— Additional reporting by Angela Elias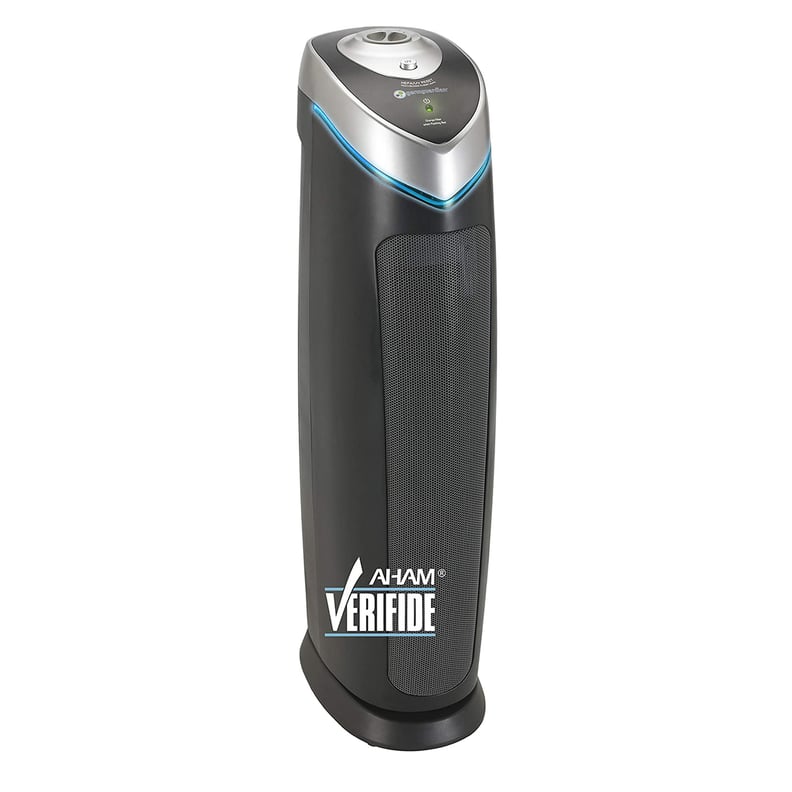 Best Air Purifier With UV-C Light
GermGuardian 3-in-1 Air Purifier With True HEPA Filter ($128)

Have a larger space? This air purifier is worth a try. More than 2,000 reviewers on Amazon are fans of its super-cleaning system. What makes it stand out is its UV-C light technology that works with titanium dioxide to help diminish and kill airborne viruses, germs, bacteria, and mold spores. It comes in two colors: black (pictured here) and white.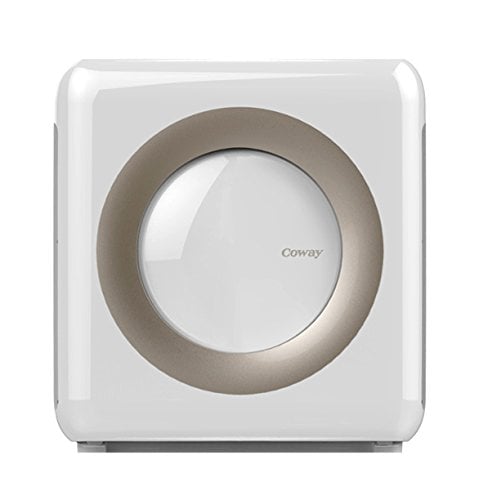 Best Eco-Mode Air Purifier
Coway Mighty Air Purifier ($199, originally $230)
This air purifier is a popular choice that customers and editors love. Its small, lightweight design can simply tuck away, so you'll forget it's even there. Its best feature? Eco mode (which you'll hear more about in a sec). Our former editor says it helped clear her stuffy nose, and you can read all about it in this Coway Mighty Air Purifier review.

Editor Quote: "It's also sleek, and you can easily tuck it away. My favorite feature, though, might be Eco Mode: when no pollution is detected, the purifier automatically shuts off. Genius." — Rebecca Brown, former contributing editor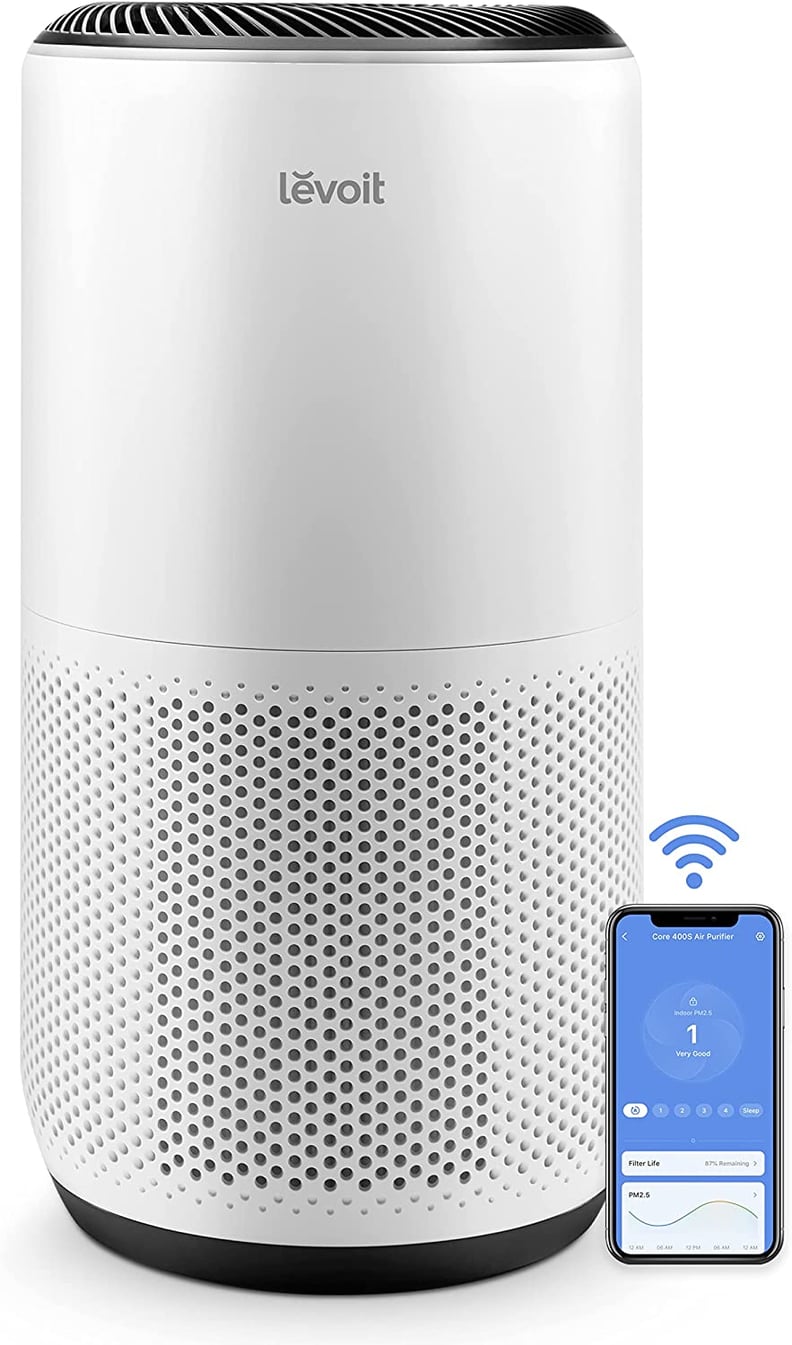 Best Air Purifier With Voice Control
Levoit Core 400S Smart True HEPA Air Purifier ($189, originally $220)
This air purifier is well-suited for large rooms. It can clean the air in a 403-square-foot room five times per hour or a 990-square-foot room two times per hour. It has a three-stage filtration system and a sleep mode for extra-quiet filtration. Our favorite feature is voice control; it's compatible with Amazon Alexa and Google Assistant, so you can use it hands-free when cooking, holding your baby, etc.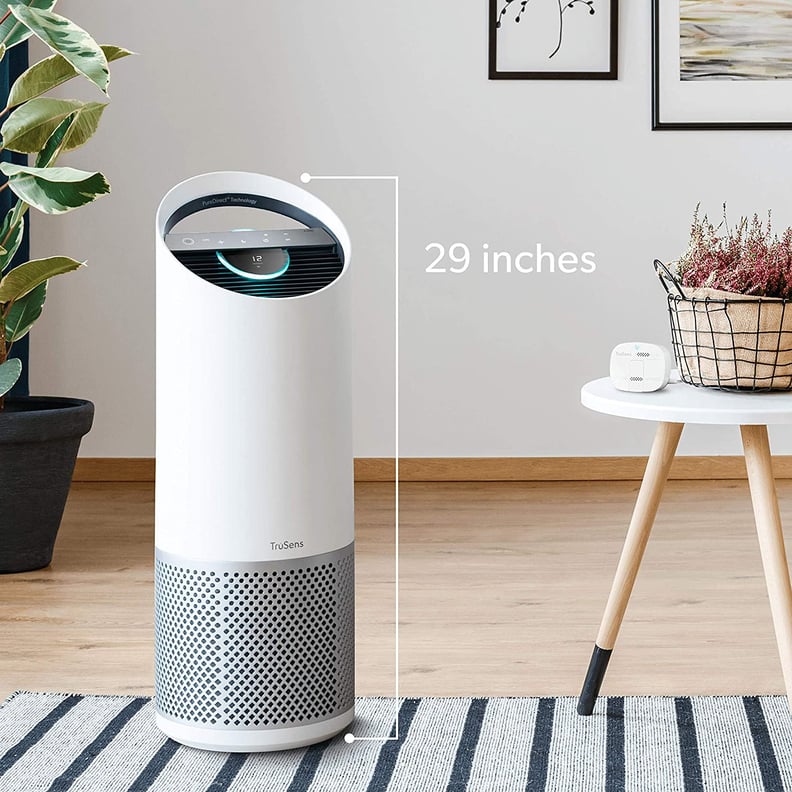 Best Portable Air Purifier
TruSens Air Purifier ($213, originally $229)
This smart air purifier is a great choice because it's made with technology that can monitor your air quality in the room and help restore it. The ergonomic handle makes it easy to pick up and move from room to room, and it comes in three sizes depending on your needs: small, medium, and large. It's also an editor favorite. Read our editor's honest thoughts in our TruSens Air Purifier review.

Editor Quote: "Unlike anything else I've ever owned, this purifier comes with a remote SensorPod that is constantly measuring the air quality in your room and goes to work. This way it quietly works without you even having to pay attention to it. When we first plugged it in, it said the air quality in our room was between 20-30, and it went straight into turbo drive pushing new filtered air into our space. Within minutes, our air quality was down to 5, and I was impressed." — Krista Jones, former editor, Commerce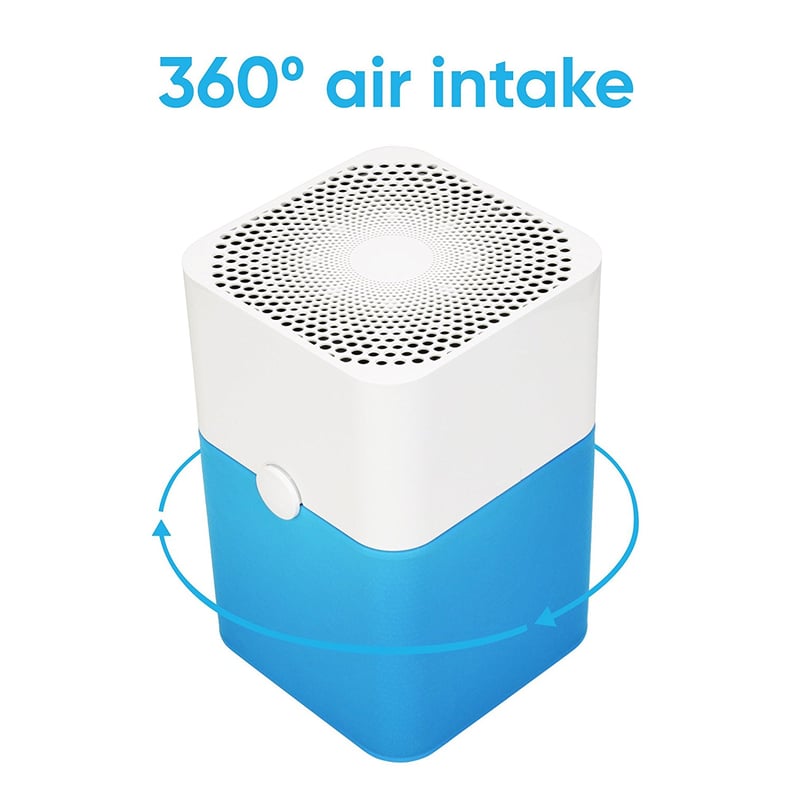 Best Quick-Cleaning Air Purifier
Blueair Blue Pure 211+ Air Purifier ($298, originally $320)
You almost won't believe the mighty power this air purifier holds. The three-part filtration system can capture 99 percent of airborne pollutants, such as pet dander, allergens, odors, smoke, mold spores, and dust mites. This size is designed for medium rooms, ranging between 400 to 600 square feet. It can clean a 540-square-foot room in 12 and a half minutes or up to 2,592 square feet in about an hour. One of the 10,000 five-star reviewers deemed it "simple, quiet, and powerful."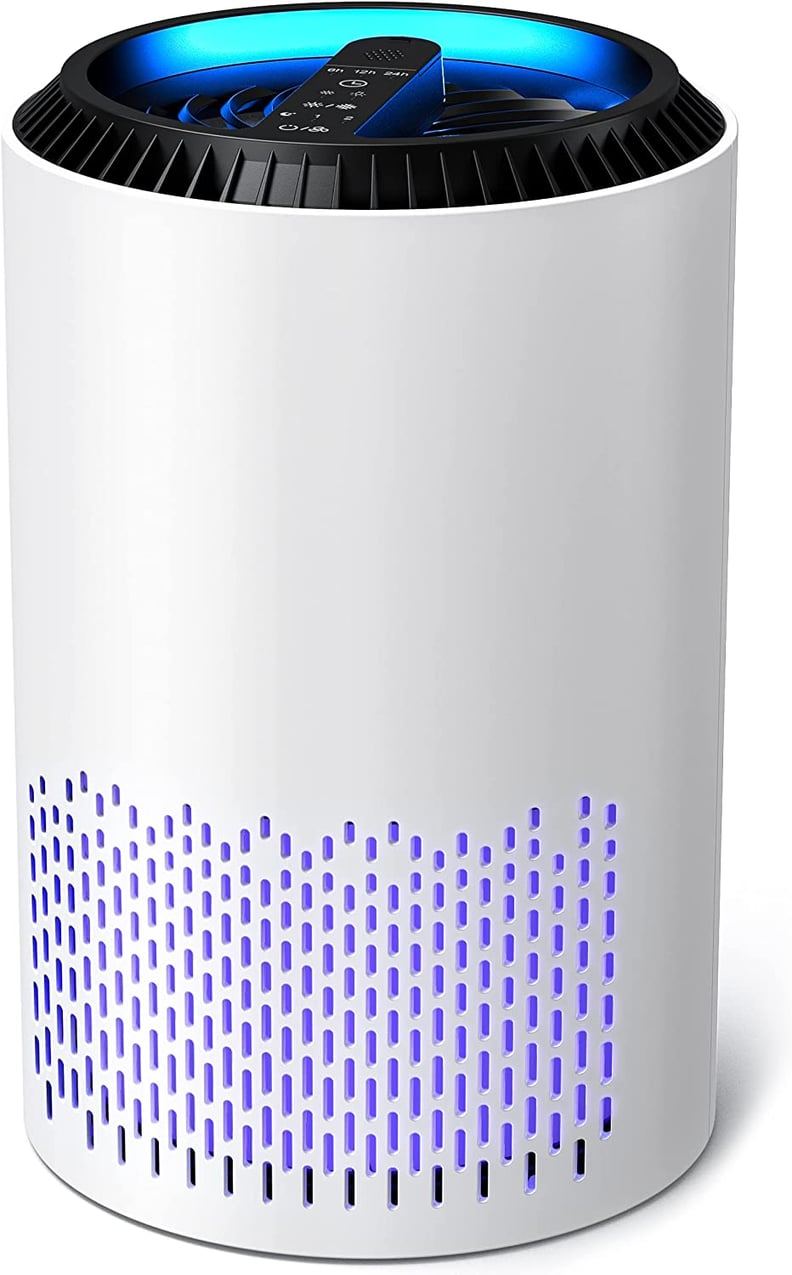 Best Affordable Air Purifier
Aroeve Air Purifier ($45, originally $70)
Just under 10 inches tall and only six inches in diameter, this small air purifier still packs plenty of power. It uses an H13 HEPA filter to filter smoke, pollen, dander, hair, and smells. If you're worried about the noise, you can turn on sleep mode, which will reduce it to the lowest speed to give you peace and quiet while it works through the night. It covers up to 215 square feet, so it's perfect for a small bedroom or office. Shoppers love that there's an aroma pad below the purifier air outlet to add essential oils for fragrant air. One reviewer described this feature as "so easy to use" that they "use it more than our diffuser."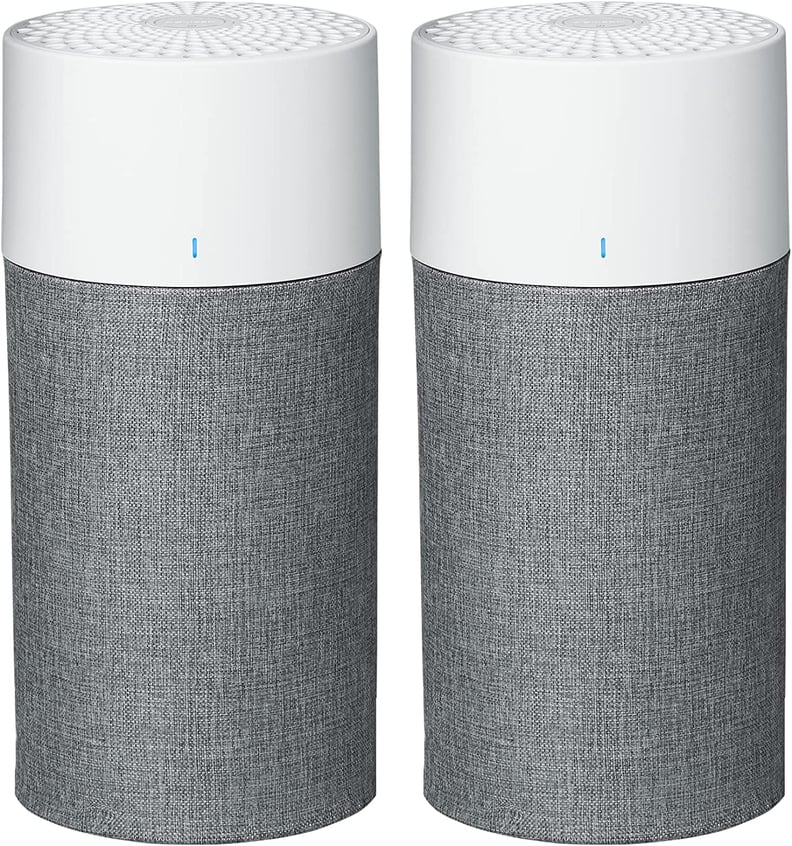 Best Air-Purifier Set
AIRTOK 2-Pack Air Purifier Set ($80 for two, originally $177)
It's hard to beat the price of this air-purifier set, powered by a mix of activated charcoal and a high-efficiency filter. They're both on the smaller side, and their compact size will fit on a side table or nightstand without interfering with your room's aesthetic. Each air purifier covers up to 376 square feet a piece, so it's best for smaller spaces. It has a touch panel that includes a variety of settings, including a two-, four-, or eight-hour timer and specific fan speeds. Plus, if the essential oil sponge piqued your interest in the last slide, this air purifier has one, too.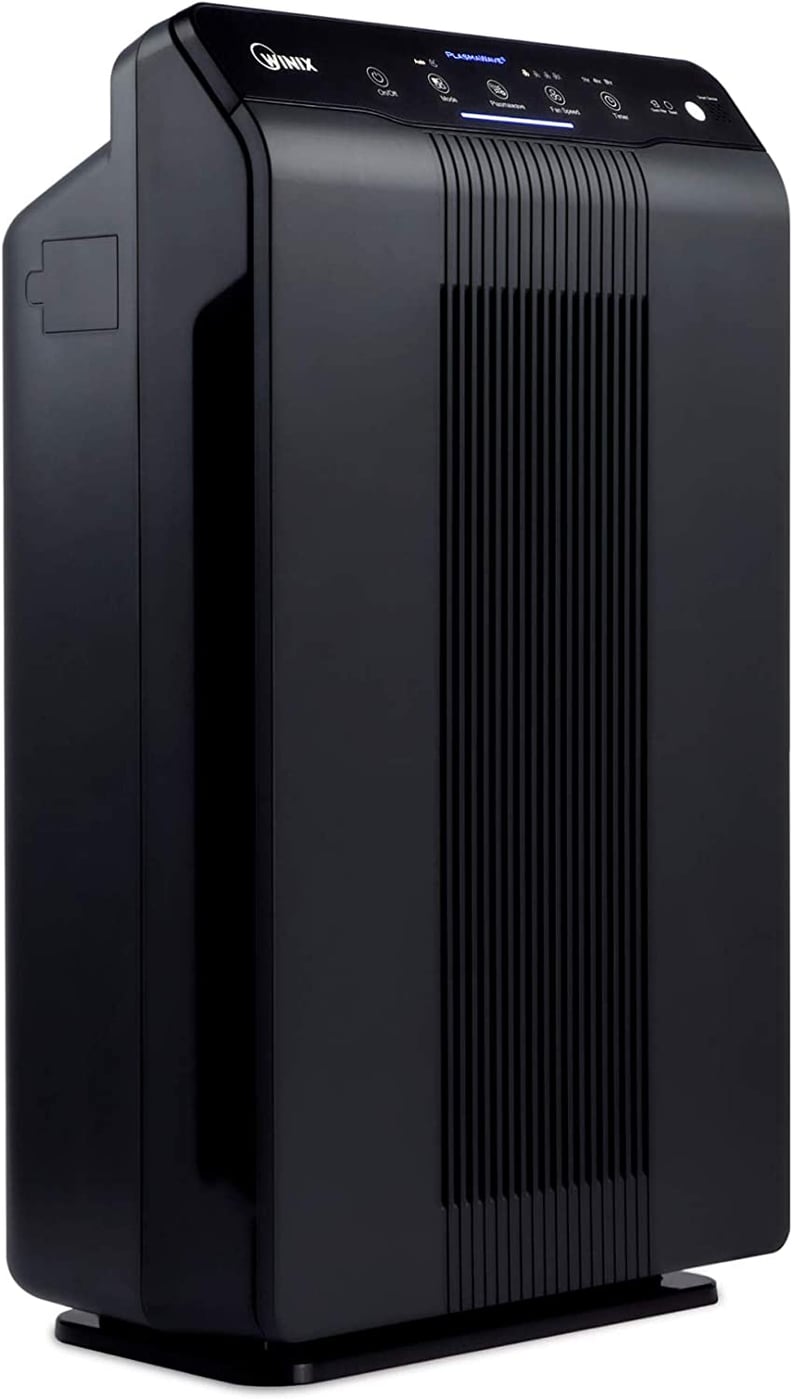 Best Air Purifier For Medium to Large Rooms
Winix 5500-2 Air Purifier ($145, originally $250)
The HEPA filter in this air purifier captures 99.7 percent of airborne pollutants like dust mites, pet dander, pollen, and other allergens. On top of that, it has a PlasmaWave that acts as a permanent filter and breaks down odors, allergens, and other pollutants. It also has a washable AOC carbon filter that helps to rid your home of odors. If you're looking for an air purifier that can handle medium to large rooms up to 360 square feet, this is a great option. If you prefer something more efficient, you might be happier with an eco model.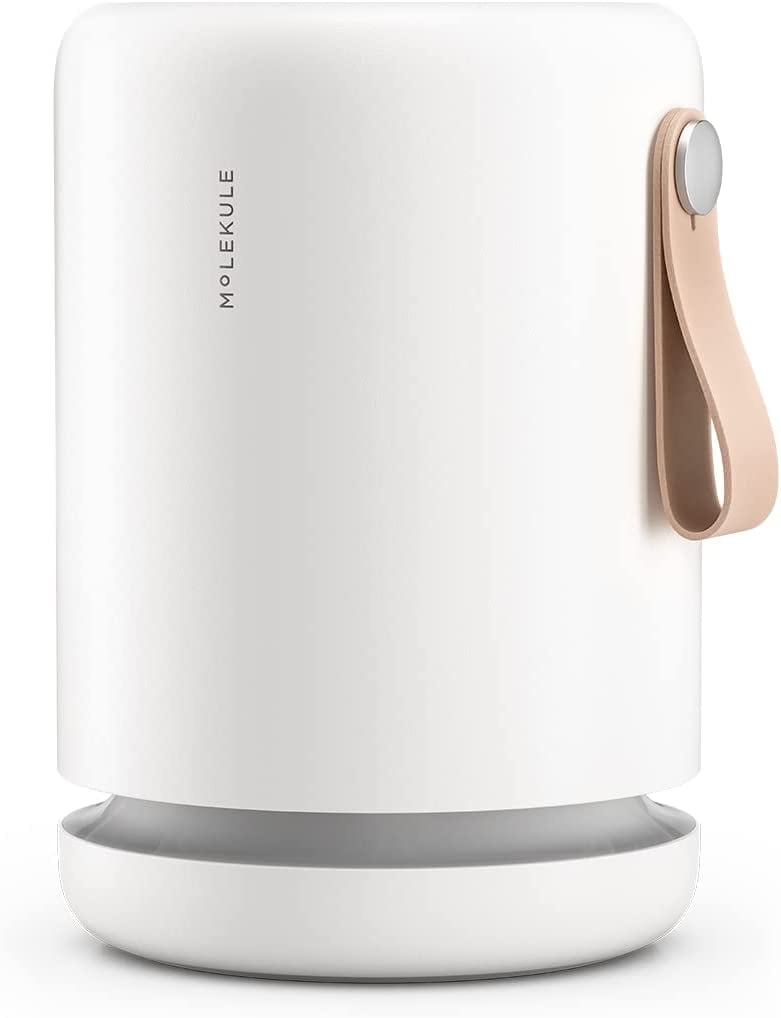 Best Virus-Attacking Air Purifier
Molekule Air Mini+ Air Purifier ($300, originally $350)
This air purifier is an editor favorite and a fantastic option for smaller spaces up to 250 square feet. It's FDA-cleared to destroy viruses and bacteria, trapping 95 percent of particles 0.3-1 micron in size, so it's especially great for kids. It has a PECO-Filter status indicator, which means it can track when it's time to replace your filter so you won't have to. Our editor tested it out and was impressed with the results. Read all about her experience in our review of the Molekule Air Mini+ Air Purifier.

Editor Quote: "With this air purifier, I've noticed a significant difference in my breathing, how easily I sleep, and how much better I feel waking up each morning." — Kyley Warren, assistant editor, commerce

Best Air Purifier and Fan Combo
Dyson Pure Cool Link TP02 Wi-Fi Enabled Air Purifier ($486)
If you're looking for an air purifier that can serve double duty, this air purifier and fan combo is an excellent choice. It purifies all year, but you can also use the fan during warmer months. The HEPA filter takes out 99.7 percent of allergens and pollutants from the air, and it even works with Amazon Alexa. The second layer in the filter has activated carbon to handle odors. If you have pets or small kids and are worried about paws or little hands coming into contact with the fast-spinning blades on typical fans, this is a safe alternative.