Get Your Fridge in Order With These 11 Organizers
Every editorial product is independently selected by our editors. If you buy something through our links, we may earn commission.
Having a clean and tidy kitchen is easier said than done, especially when it comes to the fridge. Thankfully, the help of handy organizing products makes it easy. To help you find the best options out there for one of those perfectly organized fridges you see on Instagram, we did the shopping for you.
Ahead, we curated a list of 11 choices that'll help you clean up the clutter. From clear, stackable shelves to storage for your eggs and even produce savers, you'll never be able to live without them again. Need more convincing? Just keep reading to see how weirdly satisfying they all are.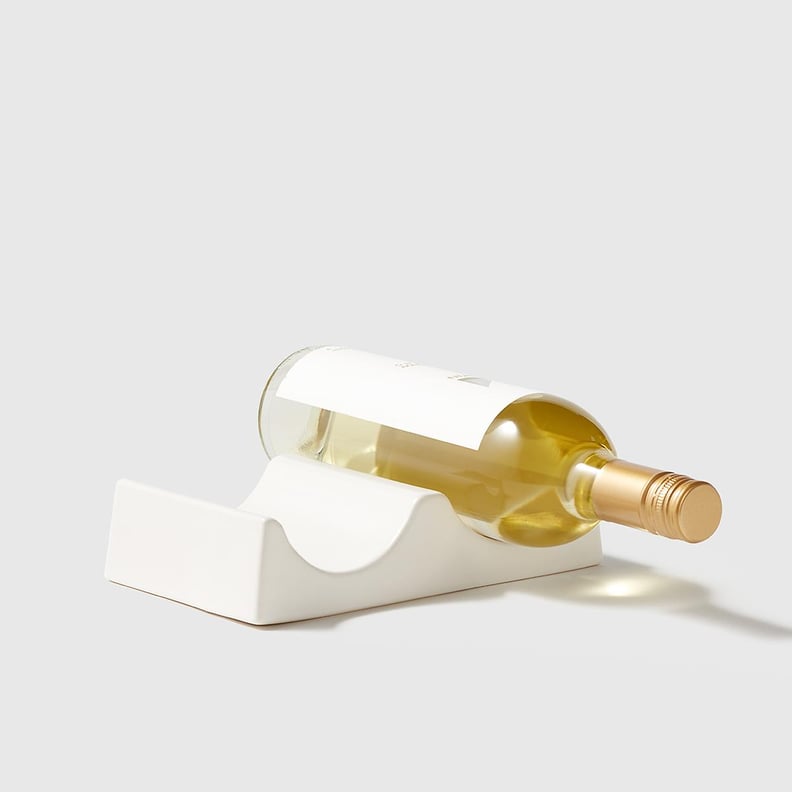 Best Bottle Organizer: Marie Kondo Ceramic Double Bottle Holder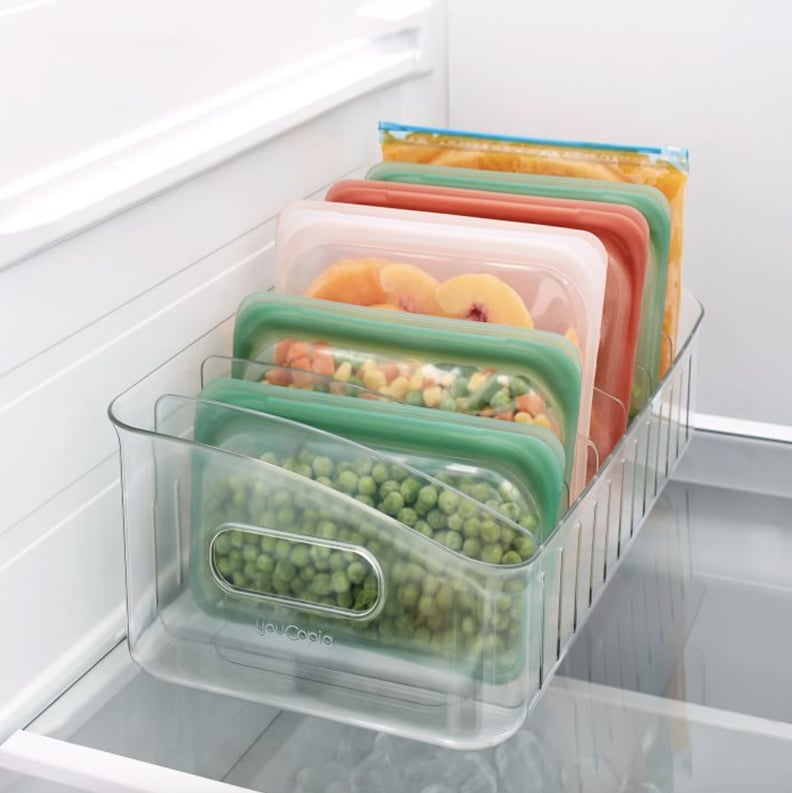 Best Freezer Bag Organizer: YouCopia Freezeup Freezer Bin
If your freezer is filled with a handful of bags, then try the YouCopia Freezeup Freezer Bin ($30). It will make sure the bags keep their shapes and keep your freezer from feeling cluttered.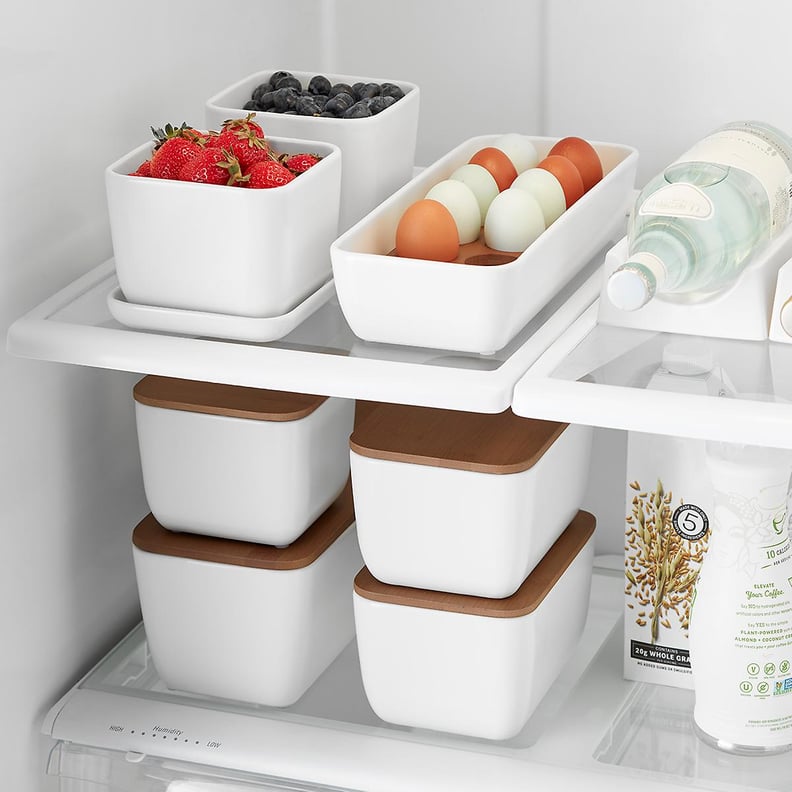 Best Fridge Organizer Set: Marie Kondo Fridge Ceramic Starter Kit
If you're looking to get a whole set, then we vote for the Marie Kondo Fridge Ceramic Starter Kit ($117). The ceramic design is both stylish and durable. We love that it comes with containers both with and without lids, a bottle holder, and even a cool egg organizer. Plus, you get these handy labels (48) for them too.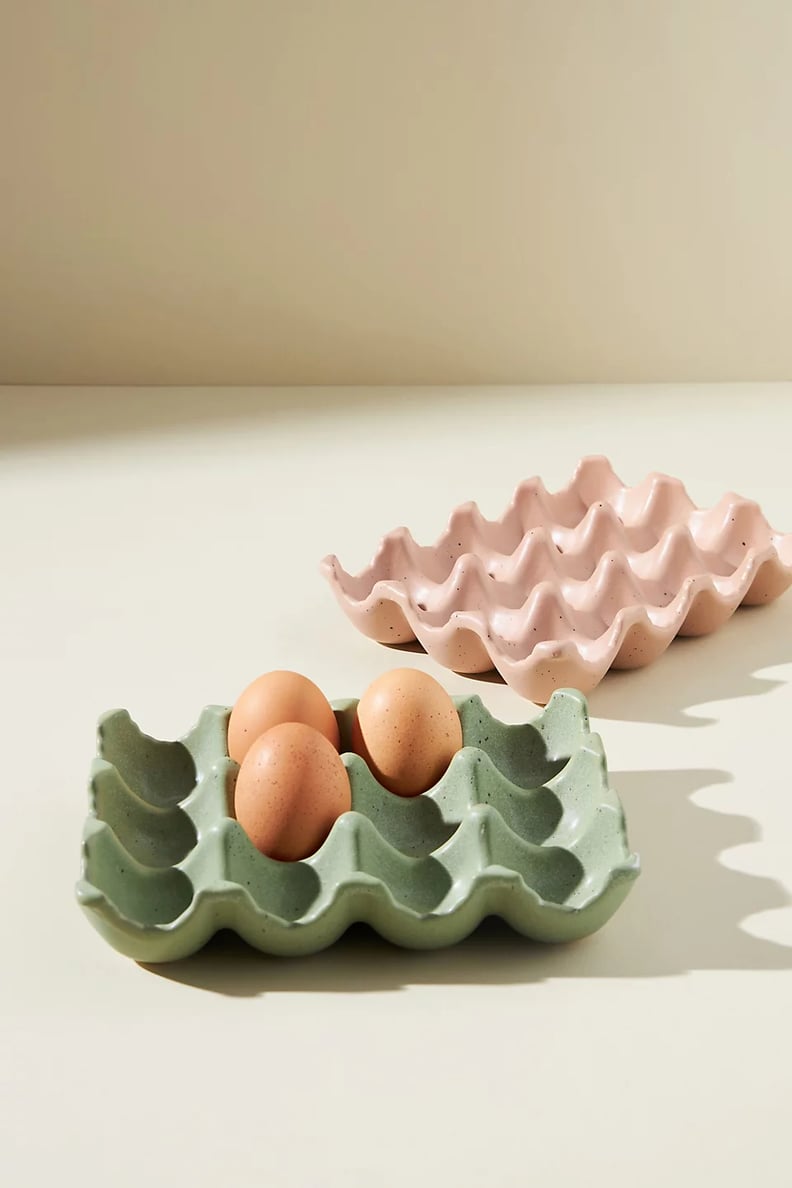 Best Stylish Egg Organizer: Cottage Egg Crate
Because your eggs also need a stylish place, we love this Cottage Egg Crate ($14) for the fridge. Plus, it comes in three cute colors.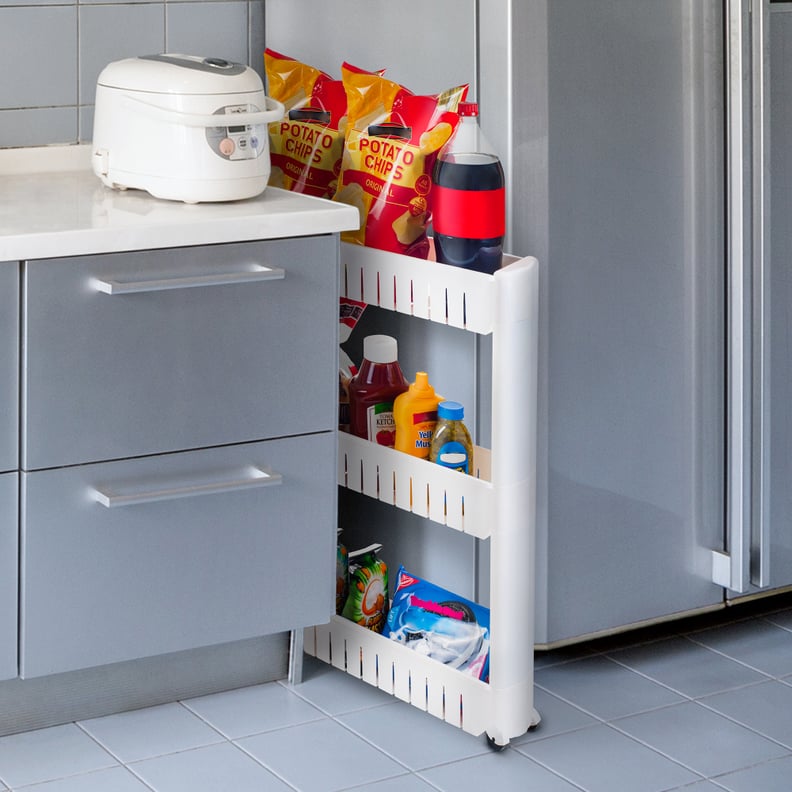 Best Next-to-the-Fridge Organizer: Everyday Home Portable Shelving Unit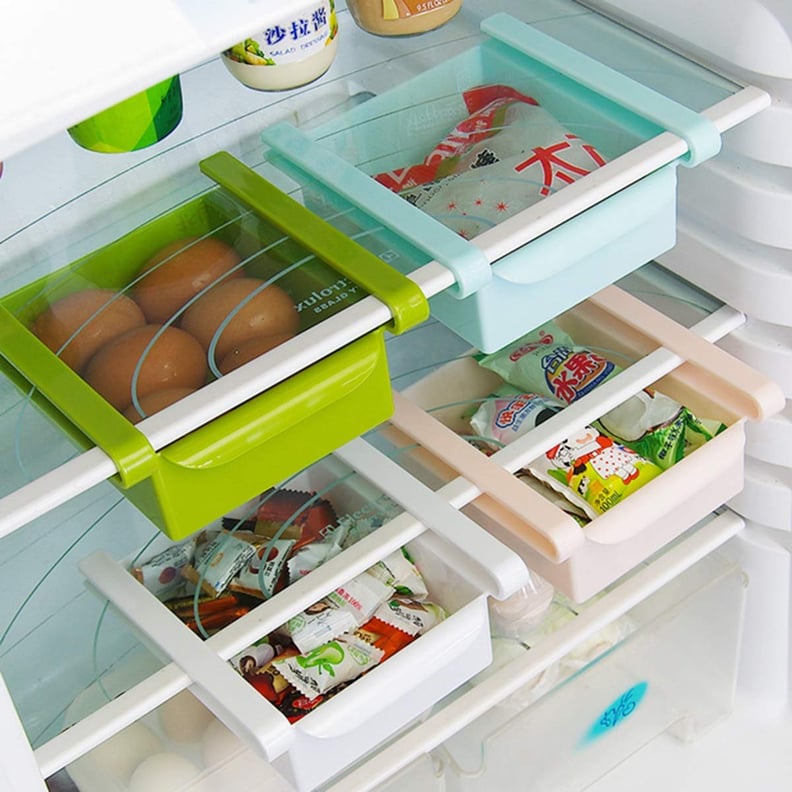 Best Color-Coded Drawers: Yunhany Direct Multifunction Refrigerator Drawers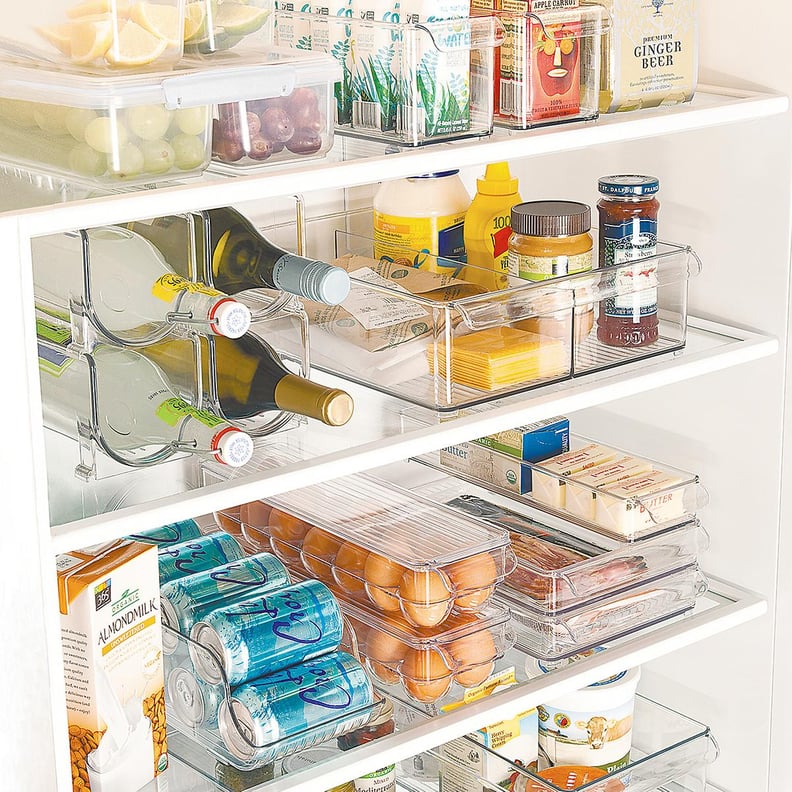 Best Clear Organizer Set: InterDesign Linus Fridge Starter Kit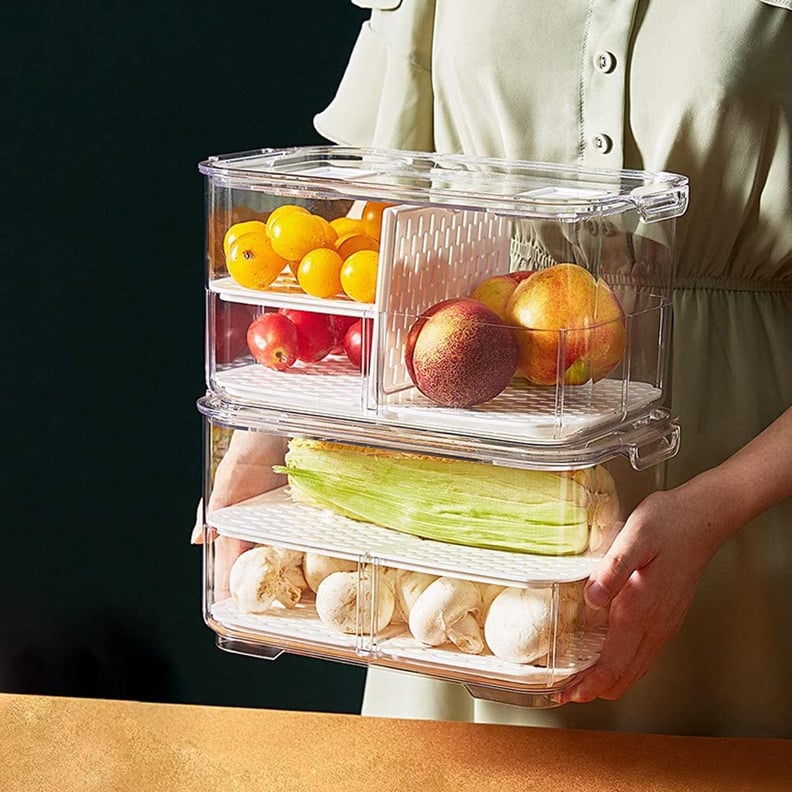 Best Produce Organizer: MineSign Refrigerator Organizer Keeper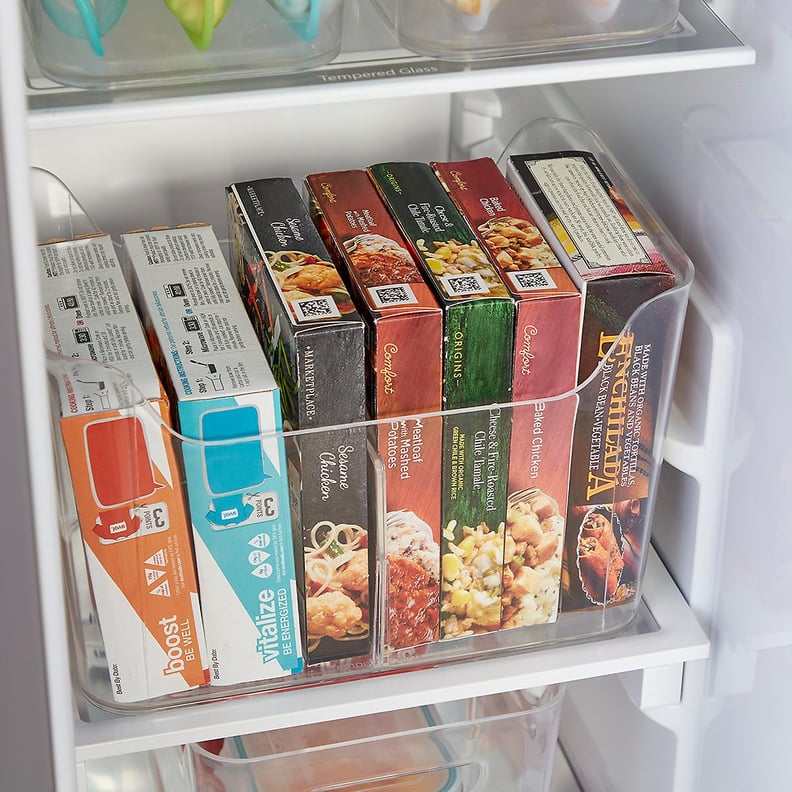 Best Frozen-Box Organizer: InterDesign Linus Divided Freezer Bin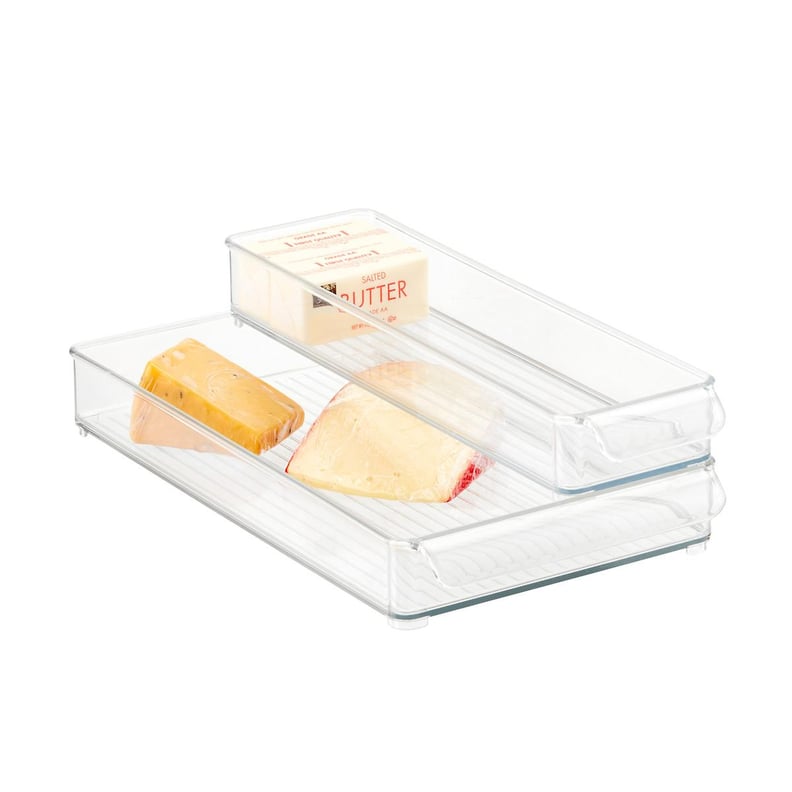 Best Stackable Bins: InterDesign Fridge Bins
We love that these InterDesign Fridge Bins ($12-$14) are stackable. They're great for smaller items like cheese and butter.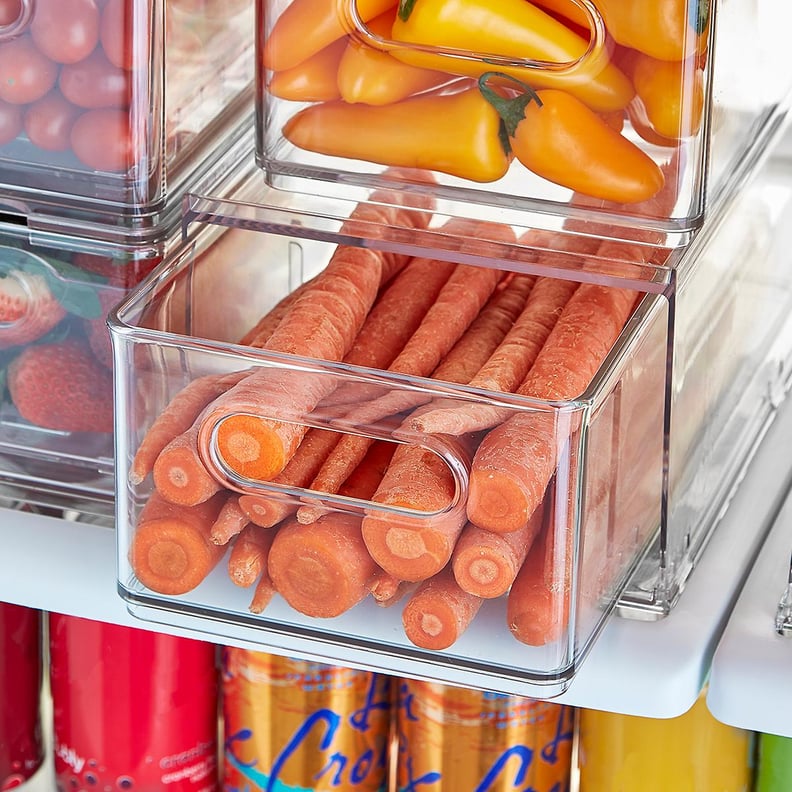 Best Sliding Drawers: The Home Edit Divided Fridge Drawer