Drink in Secret at These Awesome Speakeasies Around the US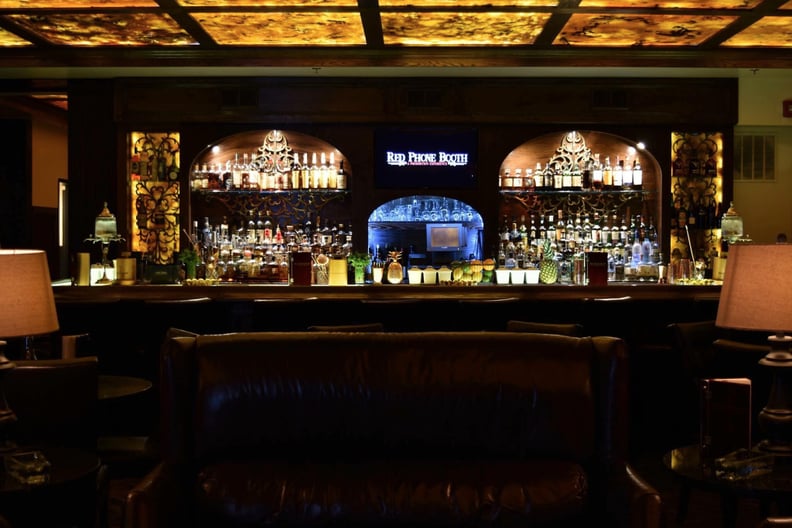 You know what they say about trends: everything old is new again! And this doesn't just go for your mom's "vintage" acid-wash jeans.
Speakeasies are seeing a revival in American drinking culture and the trend is picking up steam around the US. Whether in big cities or surrounded by amber waves of grain, finding secret places to have a drink is not only fun, but is an accomplishment too.
However, while the old speakeasy is becoming a sought-after watering hole, there is nothing stale about the cocktail culture. The most new and notable cocktails are being served — from a smoked old fashioned to original takes on the moscow mule — against an old-school backdrop. Check out some of the speakeasies around the US that are making some noise.
01
CodeX — Nashua, NH
Nestled behind the doors of what looks like a used bookstore in Nashua, NH, is CodeX, a Prohibition-style speakeasy. However, those doors are not the real entrance. You have to head down and alleyway and look for the lamp — if it's lit, you're in business. A lever leads you to a room full of old-style couches, antique armchairs, and jazz playing overhead. The bar specializes in the old-time cocktails like Manhattans and sidecars, but also has some original creations that can't be beat — try a Coffee and Cigarettes or Paper Plane.
02
Elbow Lane — Philadelphia, PA
While not exactly styled in the 1920s Prohibition style, Philadelphia's Elbow Lane is quite fun when one actually finds it. Hidden behind Harp & Crown, would-be patrons head down a meandering hallway to find a wooden door marked with the bar's name. Open it up to find a chic space with an eight-lane bowling alley. Reservations are required to bowl.
03
No Vacancy — Los Angeles
No speakeasy list is complete without — probably — the most well-known one in California, No Vacancy at the Hotel Juniper in Los Angeles. The stunning No Vacancy was named one of the places local bartenders like to drink, features live performances, and has a dress code that reads, "Shiny shirts, shorts, sports gear, logos, flip-flops, most hats, and loud colors are highly discouraged."
04
PDT (Please Don't Tell) — New York
Located in New York, NY, PDT is a pretty well-known speakeasy. However, this small-space speakeasy gives visitors a feeling of exclusivity. PDT requires visitors to enter through a different establishment and call for entrance on a rotary phone. With a full menu and a stacked bar — bacon-infused bourbon, anyone? — this is definitely a place where you come hungry and leave happy.
05
Redheaded Stepchild/Floppy Disk Repair Co. — Austin
Hidden behind a Floppy Disk Repair Shop in Austin, TX, is the Redheaded Stepchild. While definitely speakeasy in the hunt, this bar is decorated more in the style of the 1990s. Swings dot the bar while neon signs and taxidermy line the walls.
The best part of the experience, though, is the craft cocktails. The cocktail menu is as laughable as it is delicious, and includes a A Lean in My Cup #PurpleDrank and a Nobody Actually Liked Miranda (Tastes Like Having a Crush on Your Cousin). There's a notoriously challenging door code required to gain entry and it changes every week or so. Get a drink at the bar next door, tip the bartender generously, and then request it.
06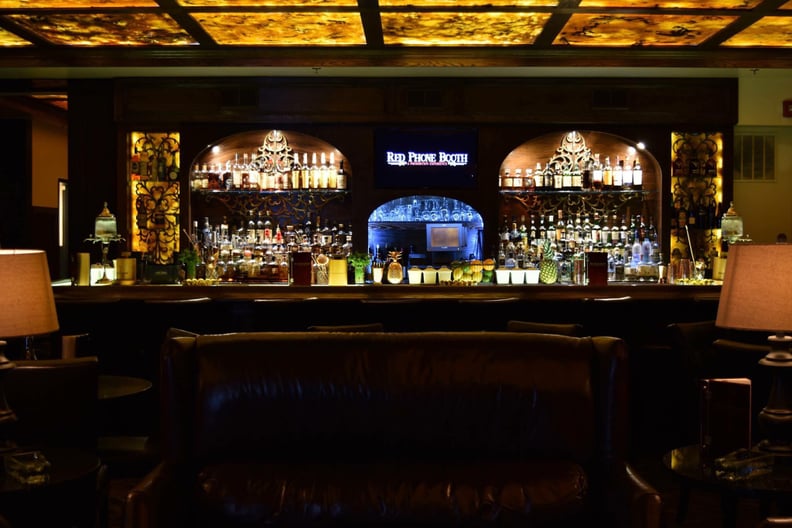 Red Phone Booth — Atlanta
Walking up Andrew Young International Boulevard, just off Atlanta's Peachtree Street, a random red phone booth seems completely out of place. But behind it is probably the coolest hangout spot in the city. A speakeasy and cigar bar, Red Phone Booth is elegant, dark, exotic, and a bit cloudy, but the experience is completely authentic. A smoked old fashioned and a plethora of upscale small plates make you feel like a VIP.
However, you need the day's code to get in. Schmooze a hotel concierge or buy a drink at another local bar to get it.
07
The Blind Lion — Rapid City, SD
Set in Rapid City, SD, The Blind Lion is stacked with bartenders that know their classic cocktails but really shine when asked to craft one of the bar's own creations — sip on The Green Fairy for a combination of flavor and fun. With both a text from the owner and a passcode needed to get in, customers will not be disappointed with the atmosphere. Men on staff wear suits and curl their mustaches while women wear flapper-inspired dresses. The food, too, will keep you talking.
08
The Marble Ring — Birmingham, AL
Filled with the glamour of the Roaring '20s, Birmingham-based The Marble Ring requires a password to get in, while seating only about 80 people, giving those who do get in an air of exclusivity. Additionally, pull-chains are placed in every seating area to allow for private conversations — patrons pull the chain when they need attention, instead of being interrupted by servers. Their drinks — made with the staples — are stunning creations. Try the Witchy Woman, which has a fizzy top, or the July by the Sea, made with Havana Club rum.
While this speakeasy doesn't serve food, they do allow you to order from a few other places in the area and they will deliver it right to your table.
09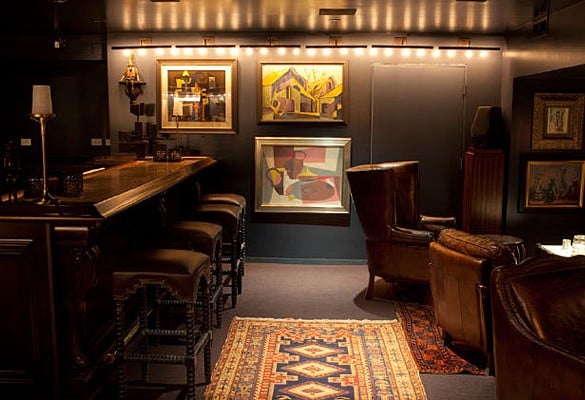 The Office — Chicago
If you're a bourbon-lover, The Office in Chicago is a speakeasy that shouldn't be missed, as the impressive collection includes bourbons that have been aged for years. However, what is a speakeasy without craft cocktails? The cocktail menu is based around the classics, while small plates and vintage spirits top off the experience.
How to get in? Make a dinner reservation at The Aviary restaurant and ask the wait staff if there is room at The Office. However, you can also make a prepaid reservation through the website as well.
10
Vault & Vator — Greenville, SC
Vault & Vator is Greenville's first speakeasy-style modern cocktail lounge offering hand-crafted, made-to-order libations, according to the establishment. The speakeasy has a list of rules — including no cell phone use, no shots, no cosmos, no bombs, no light beer, and no Red Bull — in order for patrons to fully soak up the experience. A bar with the option to have a VIP membership and a cocktail menu to die for, (The Old Man & The Sea is incredible, while the Italian American is a refreshing surprise) the basement space adds to the overall vibe.
11
Wicked Rabbit — Omaha, NE
The Wicked Rabbit is Omaha's intimate speakeasy located inside the Looking Glass Cigars and Spirits shop. Named one of the 10 best bars in Nebraska, the intimate, dimly lit bar has velvety walls and fun decor, along with an array of upscale cocktails, including its own take on the Sazerac, gin fizz, Mai Tai, and more.
12
Williams & Graham — Denver, CO
Denver's Williams & Graham was voted Best American Cocktail Bar in 2015. Sit back, relax, and sip a Manhattan, one of the establishment's featured drinks, while nibbling on herbs and flowers or a cheese plate. While the place itself isn't too hard to find, the bar is found behind a towering bookcase and down a hall for that real speakeasy vibe.