6 Insider Secrets For Living Life to the Fullest on Your Spring Getaway
OK travelers, real talk. Have you ever gotten home from a big trip only to think about all the little things you would've done differently? Or maybe it took a few days to shut off your brain and fully get into relaxation mode? Either way, sometimes it takes a little doing to find your vacation groove. (Been there!)
We call it Spring break because that's exactly what it's supposed to be — a break. It's a chance to escape any stresses of daily life and treat yourself to some much needed (and deserved) R & R. In fact, a recent study shows that taking a vacation helps to eliminate stress and can even prolong your life. So when you embark on this season's big getaway, remember the goal is to squeeze every ounce of enjoyment from your seaside escape, West Coast road trip, excursion to a new country, or whatever your plans might hold. It's for the sake of science, after all. To help you fully unwind, we linked up with travel experts to share their foolproof secrets for making the most out of the big Spring getaway.
01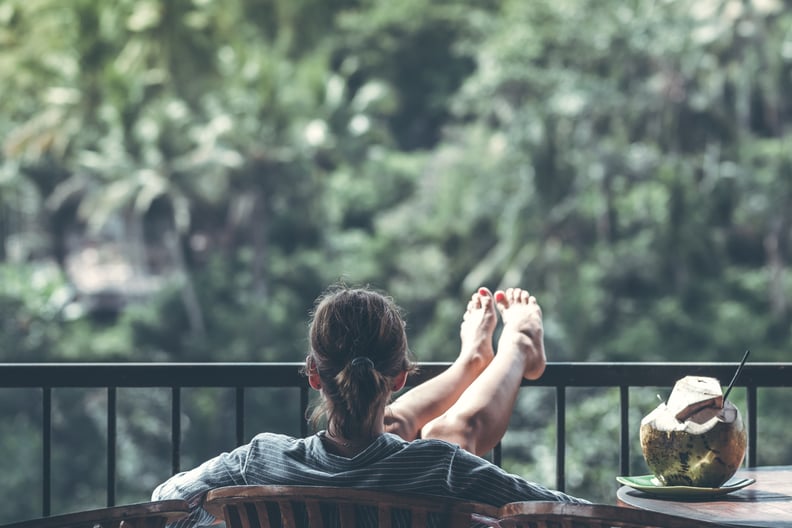 Don't Overdo It
For some, a vacation means relaxing on a beach with the latest from your favorite author, but for others, it involves exploring every square inch of a new place and doing everything said place has to offer. For the latter, it's crucial to pencil in some "off time" to ensure you don't burn yourself out by day two.
Julie Cardamone, founder of The Mint Collection, told POPSUGAR, "It's a vacation, not a race. Schedule downtime, or what we millennials call 'white space,' especially if you have a tendency to overschedule yourself." To ensure no one returns home wishing they had done more, she recommends letting every person in the group choose their "can't-miss" activity or place.
02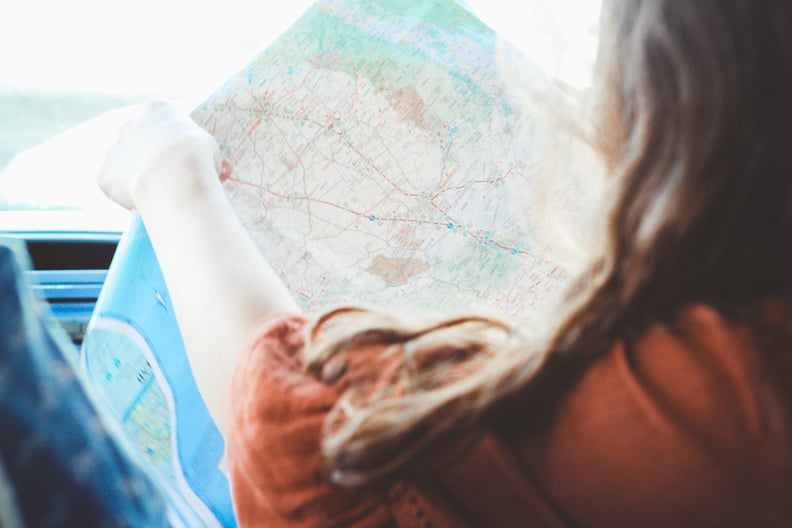 Leave Room For the Unexpected
It's important to do some preliminary research beforehand to determine your must sees, but it's just as imperative to leave some wiggle room for the unexpected. Unforeseen hiccups will inevitably arise (that's life, my friends), and if you have your days planned from sunrise to midnight, you might be left disappointed — or worse! As Phil Santoro, cofounder of VacationRenter, told us, overstacking your itinerary would put you in a sticky situation: "Leaving wiggle room in the agenda is ideal to avoid being so booked that you risk missing your flight or a prepaid activity because something else is running behind schedule."
03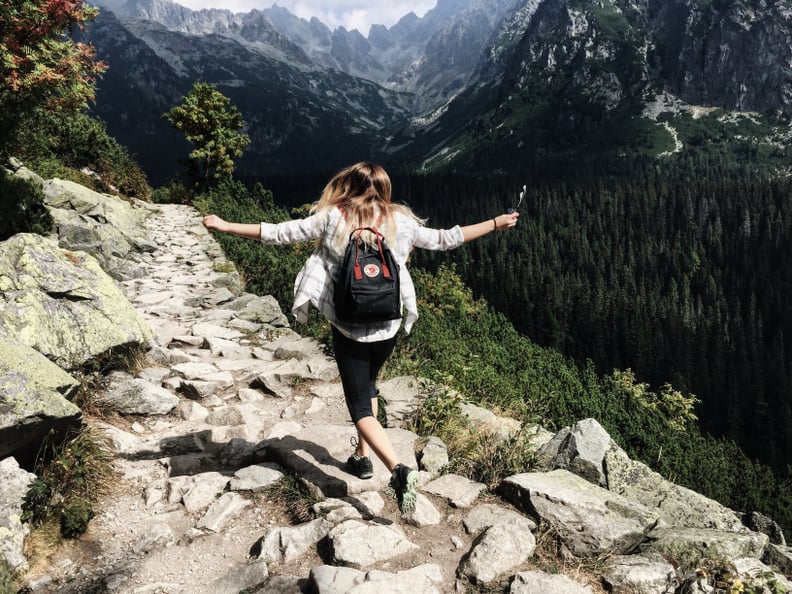 Try Something New
Comfort zones are very different places for different people. For some, stepping outside of it might be an adrenaline-inducing adventure like skydiving or rock climbing, while for others, it means trying the local cuisine or exploring a sight solo. "When you try something new, that's when the most magical memories are made," explained Cardamone. "Ask the concierge where they go to eat — and go there! Take a cooking class, or go dancing. You will, most likely, never see these people again — so dance your heart out."
04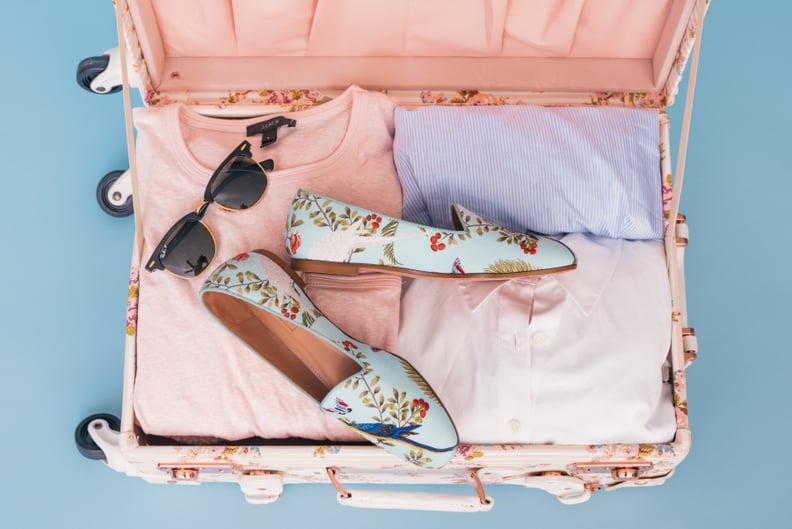 Travel Light
As someone who is a recovering overpacker, hear me out. You might think you need seven different sundresses and five pairs of shoes, but trust me, you do not! Traveling light is a liberating feeling; you have only as much as you need, therefore less to lug through airports and to different accommodations. "Rewear, and mix and match — literally, no one will care (or even notice)," added Cardamone. "But they will all be jealous when you have your one carry-on bag with a free hand to grab that welcome cocktail."
05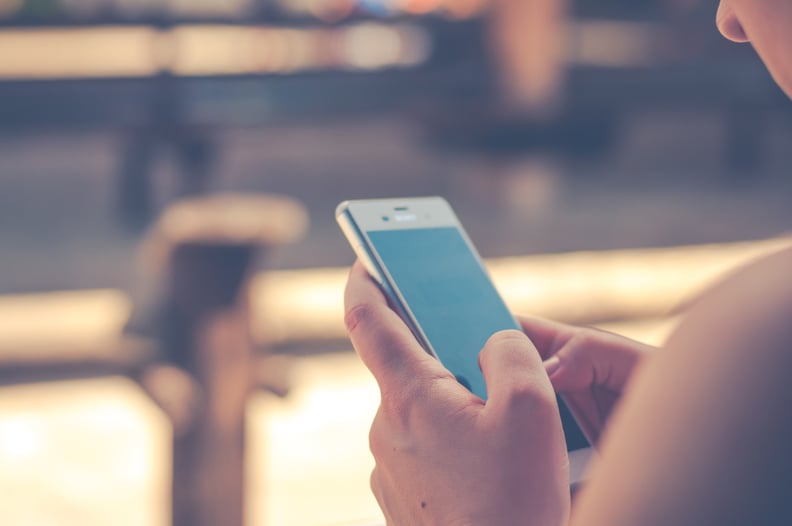 Unplug!
Oh yeah, you knew this one was coming. Say it with me — step away from those screens! The emails can wait. You can post on Instagram later. By muting your notifications and looking up from your phone, you'll be so much more present and open to experiencing all the beautiful moments of your trip.
Mia Kyricos, senior vice president, global head of wellbeing at Hyatt Hotels Corporation, told POPSUGAR, "Put down those devices, detox from your screens, and take time to be present. Taste, see, smell, hear, touch, and connect to the world around you. Destination Hotels refers to this as SENSE The Destination."
06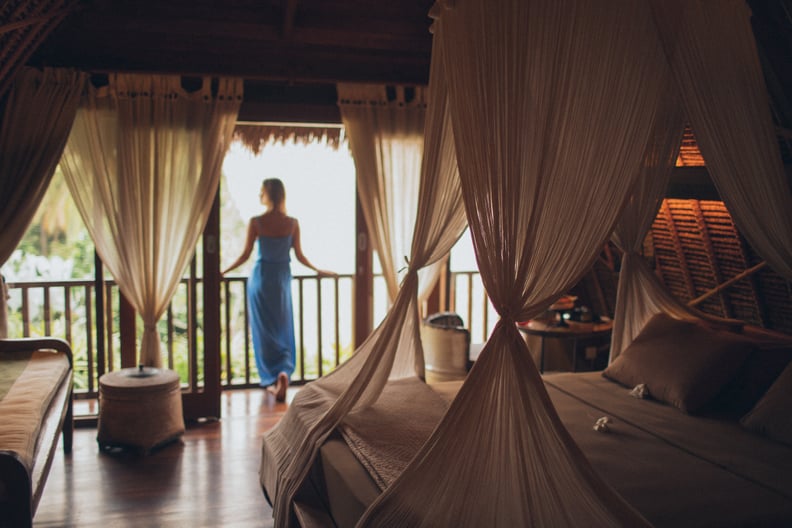 Give Yourself Some Air
You might be miles away from an office or crowds, but it's just as important to prioritize your wellness just as you would at home. Remember to take the time to breathe, stretch, meditate, or whatever relaxes and grounds you.
Molly Burke, a TripAdvisor Experiences spokesperson, suggests booking accommodations with a separate living space to allow for some breathing room — bonus if you can score an outdoor space. This way, you can still escape the bustle of life around you while soaking up fresh outdoor air and feeling the Spring sun on your face. "Whether you've chosen a beachfront bungalow or bustling apartment in the city center, you'll all appreciate the opportunity to retreat after a long day."