Everything You Need to Channel Beyoncé's Pregnancy Announcement For Halloween
If your Halloween costume attitude is "go big or go home," there's one pop culture moment that's truly worth channeling this year: Beyoncé's iconic pregnancy announcement. Not to be dramatic, but the singer pretty much flipped the world upside down when she revealed that she was pregnant (with TWINS!) in an unforgettable Instagram picture. The memorable look is one of many ways to dress like Beyoncé for Halloween, but it's certainly the costume that will make you stand out. The best part? It's an easy look to DIY!
How to Create It Yourself
Crazy in love with Queen Bey? Here's what you'll need to re-create her look for Halloween:
Green tulle
Red lipstick
Extra roses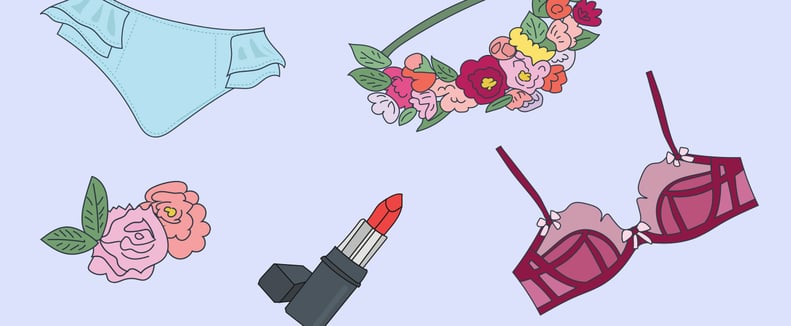 Blast "Love on Top," grab a pair of scissors, and cut some green tulle to create a veil worthy of Beyoncé. You can either carry your flower crown as a nod to her gorgeous photo backdrop, or you can wear it on top of the green veil to keep things simple. Pick a burgundy bralette or tank top to wear with light blue shorts or a bikini bottom, and stick to natural makeup, a red lip, and loose hair. The final step: Feel blessed, because who wouldn't want to channel Beyoncé for a day?
Check out the rest of our Top 10 Halloween Costumes For 2017!