10 Breathtaking Castles You Can Actually Stay In
We can't all be royalty, but we can definitely travel like it. If sleeping at an actual castle isn't on your bucket list, you're about to add it after seeing some of the gorgeous destinations ahead. Rich in history, luxury, and/or culture, many authentic castles around the world allow guests overnight experiences. Don't just visit, stay! Keep reading to see 10 breathtaking fortresses.
01 Chateau de Bagnols in France
This 13th-century chateau lies in the countryside of Bagnols where green hills and forestry surround. Tablet Hotels says guests can tour the vineyards around or stroll through quaint market towns after some tennis or golf.
02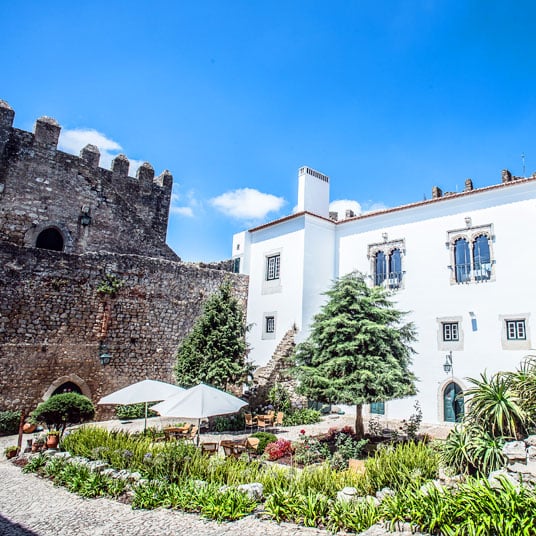 Pousada Castelo Óbidos in Portugal
This romantic destination near Lisbon has a rich history hidden within its medieval walls. Each room includes a QR code you can scan to learn about the king or queen who stayed there, and the 80-inch-thick walls equal quietness and privacy.
03 The Dolder Grand in Switzerland
Expect nothing short of grand at this five-star hotel in Zurich. The Dolder Grand originally opened in 1899 as a tranquil destination for guests and has continued to maintain its reputation with the best spa and wellness center in Switzerland. Its renovation in 2008 gave it its current modern look and the hotel's restaurant earned two Michelin stars a couple years later.
04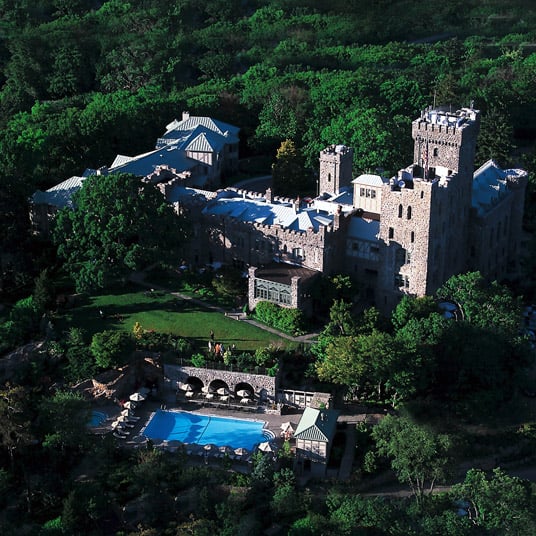 Castle Hotel & Spa in New York
05 Bovey Castle in England
The Bovey Castle in North Bovey is a five-star luxury hotel that sits on 275 acres of countryside beauty. Go hot-air ballooning from the castle grounds or get pampered at the Elan Spa that features an indoor art deco pool with stunning views.
06 Castello di Vicarello in Italy
If the two pools viewing the Tuscan countryside weren't enough to convince you, let its secluded hilltop location and intimate quality do it. According to Tablet Hotels, this 12th-century castle was turned into a stylish house boutique that feels more like home than a hotel. Cooking lessons are offered in the restaurant-like kitchen, and children under 10 are not permitted.
07 Ashford Castle in Ireland
It's no wonder celebrities and royalty alike stay at this castle set on the Lough Corrib lake. The five-star hotel was built in 1228 and offers a variety of activities such as ziplining, horse riding, and boating. Not to mention its award-winning spa and fitness center that's just as elegant, if not more than the castle itself.
08 Burg Altena in Germany
Your dreams of staying at a real medieval castle can come true by visiting Altena Castle in North Rhine. It's been converted into a historical museum you can stay at — and for cheap! Burg Altena is the oldest hostel in the world and has remained an affordable destination since 1912.
09 Castell d'Empordà in Spain
This once-abandoned medieval Spanish castle maintains its classic exterior, but many trendy and modern elements have been incorporated into the hotel's style. Set on the Costa Brava, Castell d'Empordà is a breathtaking getaway that even artist Salvador Dali tried to purchase for his wife.
10 Culzean Castle in Scotland