8 Reasons You Should Be Sailing on Disney's Halloween on the High Seas Cruise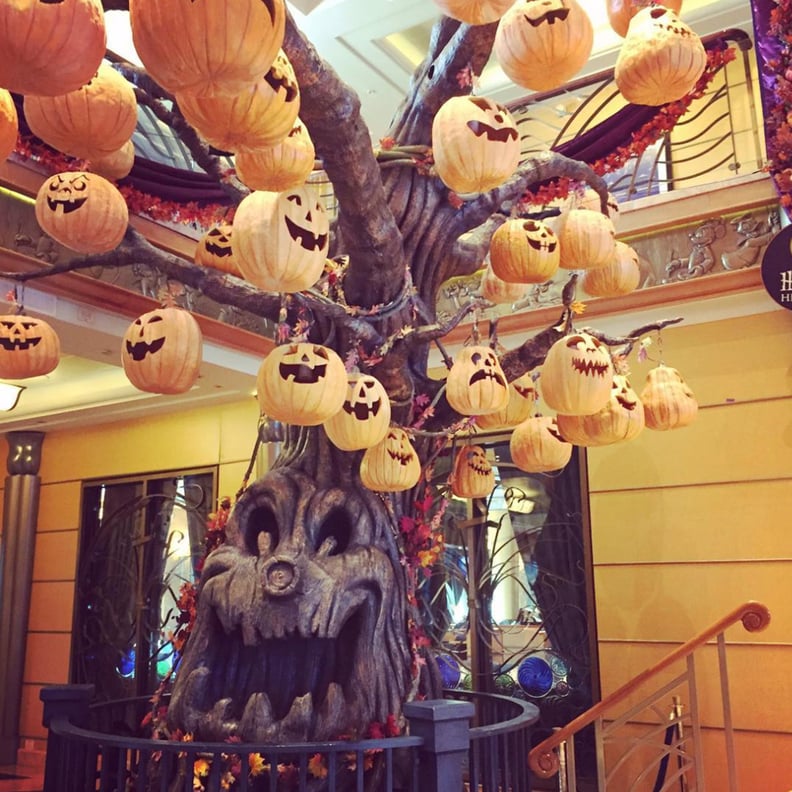 Disney cruise ships are officially in the midst of Halloween on the High Seas, and passengers are snapping away and making us wish every day that we were on board with them. On board select sailings of the Disney Magic, Wonder, Dream, and Fantasy cruise ships, Halloween-themed celebrations are taking place, ranging from a creepy cabaret to a Mouse-querade party.
Because Disney always pulls out all the stops, the ships are beautifully cloaked in Halloween decorations and all the characters on board are donning their favorite costumes. If you love Halloween and Disney and have an open calendar next year, allow these fun and festive snaps to convince you to make that booking for Halloween 2018. Or, if you love a good spur-of-the-moment trip, there are still spots available on this year's sailings!
01
You and the characters can all dress up together.
Say goodbye to your regular old character photo ops. On board Halloween on the High Seas, the characters are dressed up in Halloween costumes, so you can all be dressed up together.
02
Everything gets Halloween-ified.
How cute are the jack-o'-lantern decorations on the portholes?
03
This amazing pumpkin tree.
It's cute and scary all at the same time.
04
Even the dishware is themed.
Disney is obviously thorough and even made sure the cups by the pool are Halloween themed.
05
You can find the cutest Halloween merchandise.
These Mickey Mouse jack-o'-lantern cookie jars are just one of the cute finds.
06
The Nightmare Before Christmas photo ops.
It wouldn't be a Disney Halloween without the presence of The Nightmare Before Christmas.
07
You have the opportunity for fun Halloween door decor.
Disney cruise passengers love decorating their doors, and on the Halloween cruise, you can really play up the seasonal holiday.
08
It's one giant Halloween party.
From the decor to the activities, everything just screams Halloween.