Disney Just Released an Interchangeable Bow Collection For Mouse Ears, and OMG!
Be honest: how many pairs of Mickey and Minnie ears do you really have — or aspire to have? If you're a true Disney parks fan, chances are the number is pretty high. Luckily, Disney is happy to oblige our deepest desires, because it keeps releasing products we're scrambling to dish out our cash for — rose gold Minnie ears being the latest and greatest example.
But what if you could change out the bows on just one set of ears? Starting now, you can! Disney World just released the Disney Interchangeable Bow Collection, which allows you to purchase a mouse ear headband, which comes with a black-and-silver polka-dot Minnie bow that you can change out for other themed bows. The headband also has three spaces on it, so you can center your bow or put it off to either side, depending on the look you're going for.
There are 10 Disney-character-inspired bows sold separately, which you can attach to your starter headband. The styles available are Alice, Cheshire Cat, the Queen of Hearts, Ariel, Aurora, Maleficent, Cinderella, Cruella de Vil, Jasmine, and Yzma.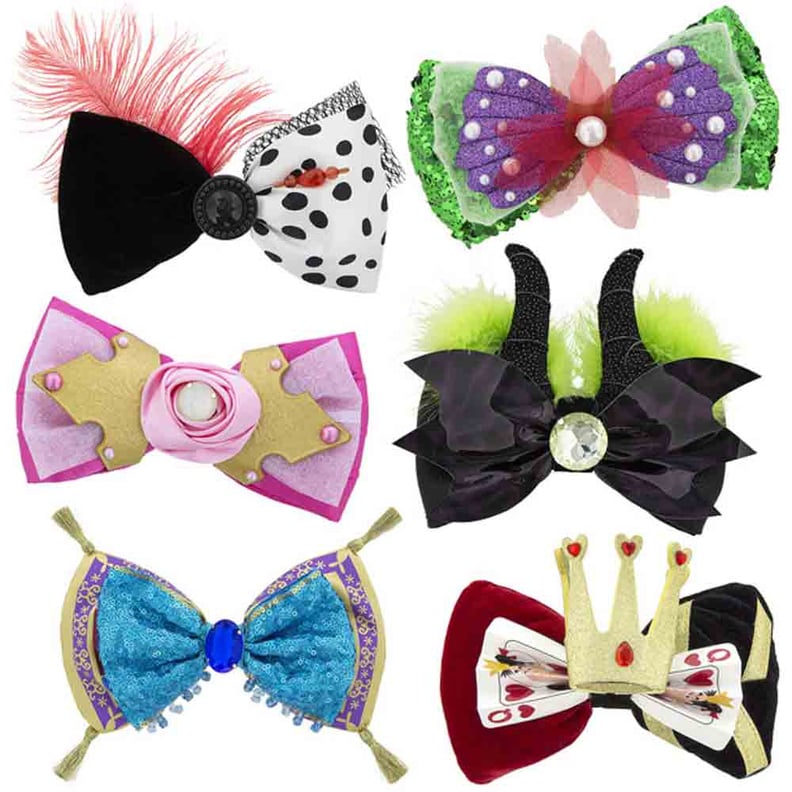 Right now, the headband is just available at Walt Disney World, but fingers crossed something like it makes its way to other Disney parks as well. Watch the video ahead to see all the awesome ways you can wear it.