5 Dusting Hacks That Will Make Your Saturday Morning Chores Easier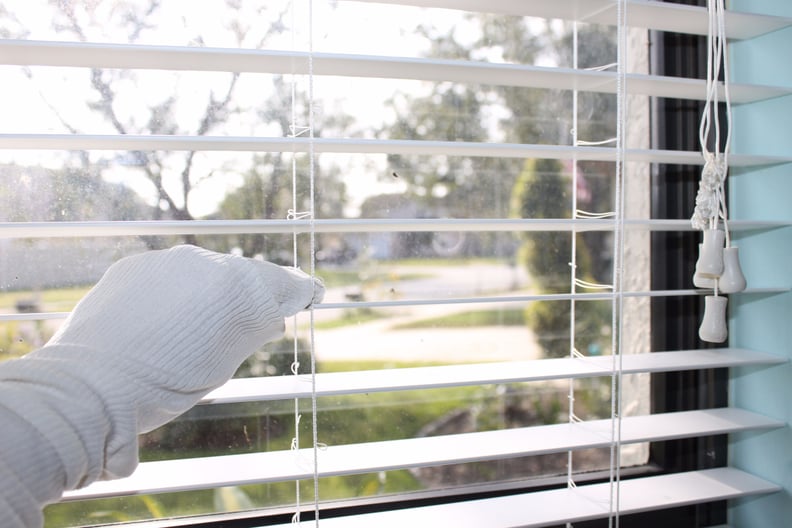 POPSUGAR Photography | Kelly Ladd
POPSUGAR Photography | Kelly Ladd
Even if you're a neat freak, dust is inevitable. It's everywhere, especially those "I never thought of that" places. This Saturday morning while you're doing your basic chores, spend a short amount of time and wipe down the dust with these simple hacks.
01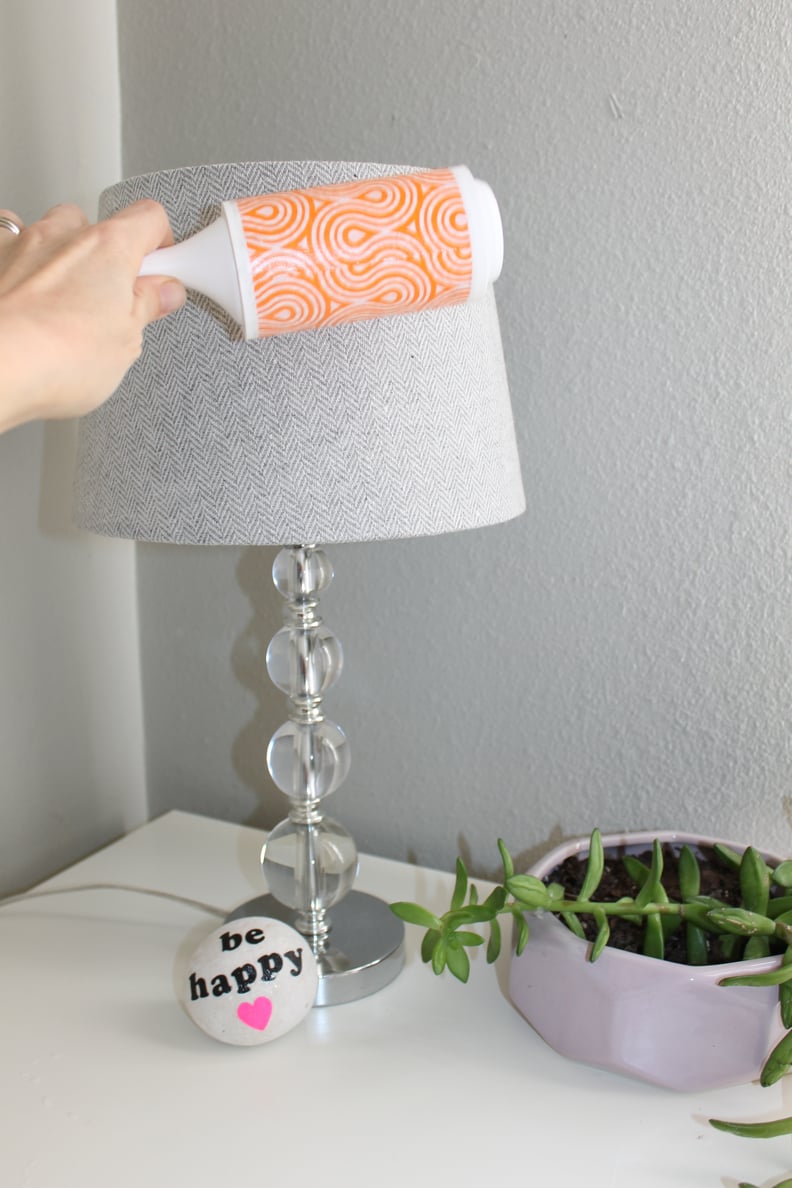 Dust the Lamp Shade With a Lint Roller
The lamp shade is a toughie to dust. Paper towels leave a fibrous residue, but a damp cloth may leave a water stain. Instead use a lint roller to dust off your lamp shade.
02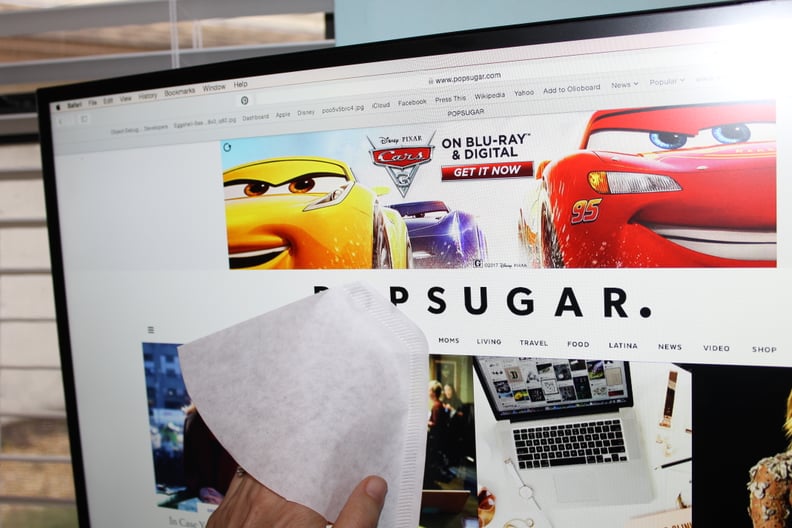 Dust Screens With a Coffee Filter
Your computer and TV screens attract dust like a magnet. Wipe them down with an unused coffee filter. The coffee filter will collect the dust, as well as help eliminate static.
03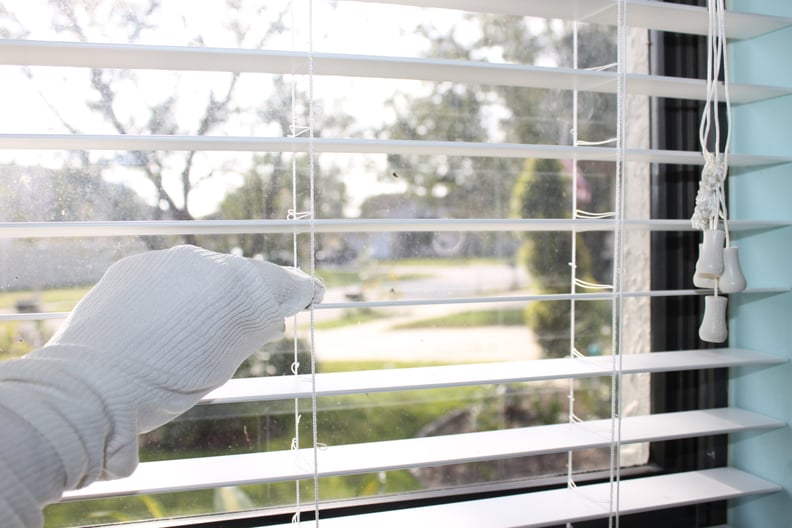 Dust the Blinds Using a Sock
Either place an old sock on your hand (like a sock puppet) or wrap each end of kitchen tongs with a rag secured by a rubber band. Then swipe along each blind slat, wiping the dust off the sock and rag as you go.
04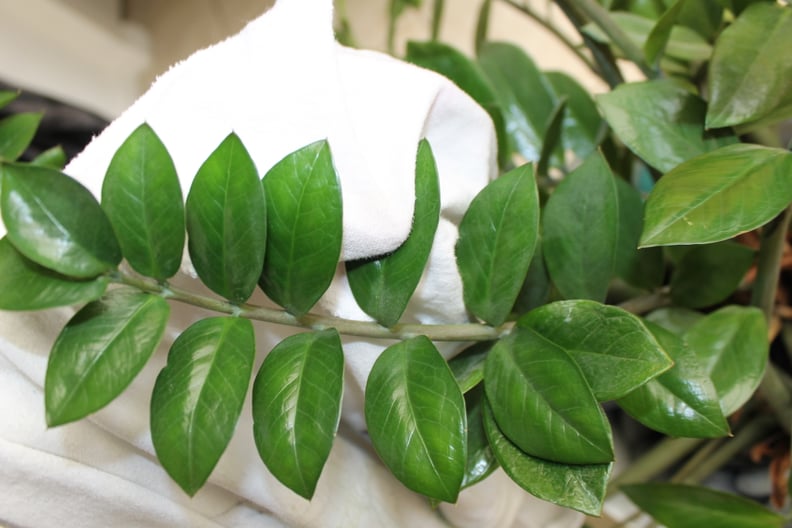 Dust the Plant Leaves With an Old T-Shirt
Use a damp old T-shirt to wipe the dust off your indoor plants (fake or real). If you want to take it a step further, some suggest wiping waxy leaves with a little bit of olive oil to give them a shine. Plus, studies have shown that the more you touch your plant the happier it will be, and the faster it will grow.
05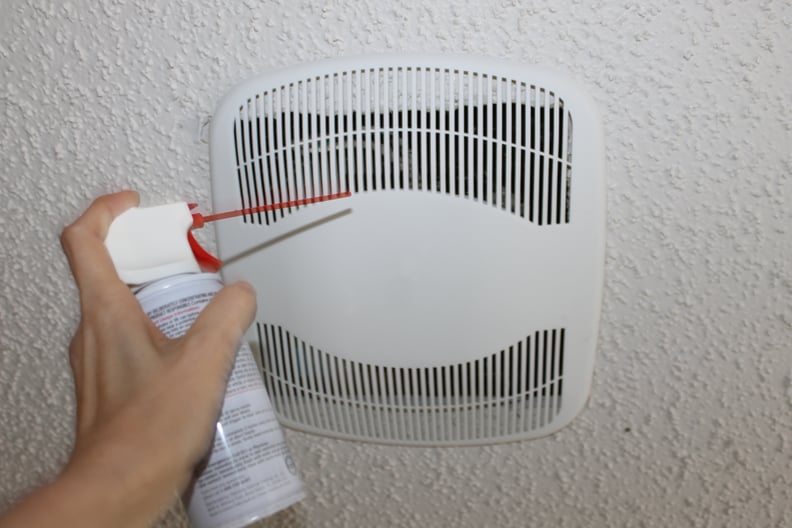 Dust the Bathroom Exhaust Fan With Canned Air
Your exhaust fan is something you may not think to dust very often. It's pretty easy: simply blow any dust off using canned air that you may use to clean your keyboard. Then just vacuum any dust that may land on the floor.