You Can Now Get Drunk in Westeros at This Game of Thrones Pop-Up Bar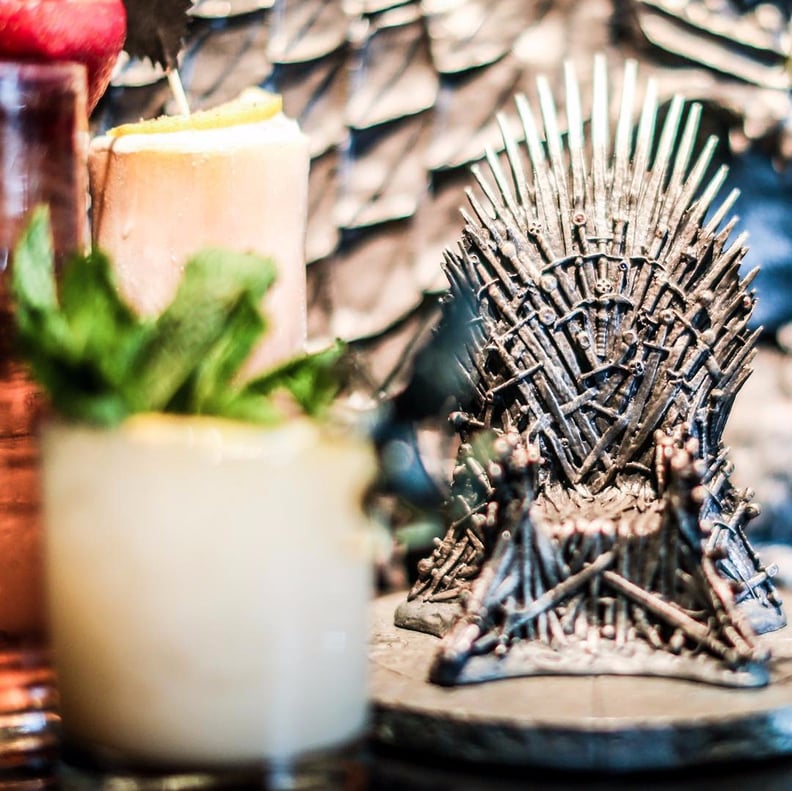 For any Game of Thrones fan, the countdown to the season seven premiere on July 16 has been a true test of our patience, but we just found the ultimate way to pass the time: getting drunk in Westeros. A new Game of Thrones pop-up bar has arrived in Washington DC, and thanks to Drink Company, it will be around through August 27.
According to the pub's website, the rooms within the bar replicate "scenes from the North, the Red Keep, Mereen, the House of Black and White, and the Throne Room." And yes, you can take as many photos as you want sitting on an actual Iron Throne. The best part? The cocktails have names like "The Imp's Delight," "The Lannisters Send Their Regards," "Dothraquiri," and more.
Read on for photos (OMG, that wall of faces!) and get excited because Winter is officially here.