This Harry Potter-Themed Coffee Shop in Poland Is So Magical Even Voldemort Would Stop In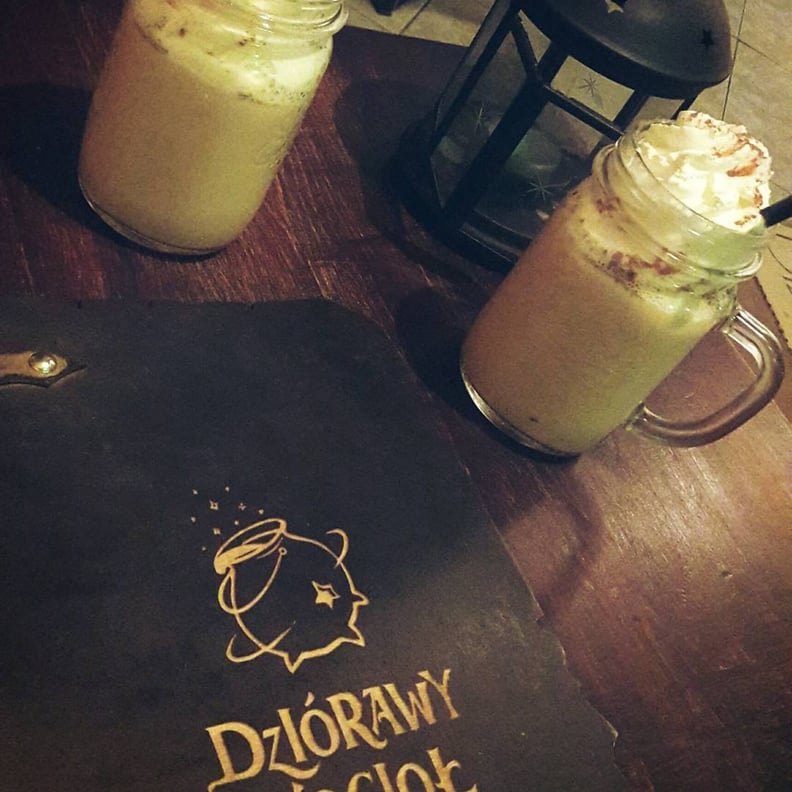 Accio Harry Potter fans! You've seen Harry Potter-themed hotels, boutiques, and bars across the world, now get ready to bear witness to a new and super magical Potter-themed venture to add to your bucket list: a coffee shop in Kraków, Poland, fittingly named the Leaky Cauldron (Dziorawy Kociol).
Named after the fictional inn and pub in London from the Harry Potter series that serves as a gateway between the muggle world and Diagon Alley, this coffee shop in Poland is a must-see for Harry Potter fans of all backgrounds. Set in a cavelike atmosphere with decorations from the books and films adorning the walls and ceiling, this fun coffee shop is a place for Gryffindors and Slytherins alike to kick back, relax, and enjoy a butterbeer or two with fellow Potterheads.
In addition to butterbeer and coffee, the Leaky Cauldron offers a number of over-the-top drinks and desserts inspired by the hit fantasy series. From Hogwarts acceptance letters hanging from the ceiling to a sign that reads "Ministry of Magic This Way" on the toilet seat lid in the bathroom, half the fun of this Harry Potter hideaway is spotting all the hidden odes to the beloved series. There is even a dementor hiding in the shadows waiting to suck out the souls of take a picture with guests. Get a peek inside this magical stop ahead!