London's New "Floating Hot Tub" Boats Will Blow Your Trip Out of the Water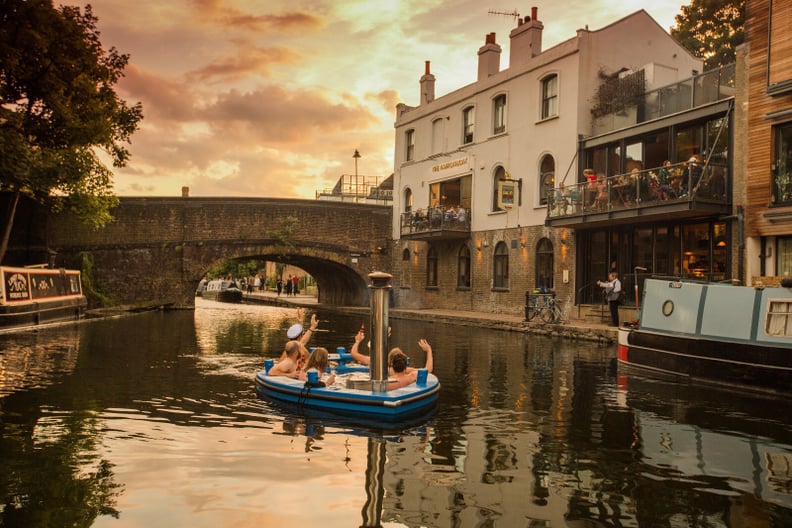 HotTug
Even if you have already been to London and are familiar with the sites, chances are you've never experienced the city's vibe while sipping Champagne and leisurely floating down Regent's Canal.
Now that HotTug has officially hit the waters, this unique reality isn't out of a traveler's imaginary bucket list but is actually possible for tourists who want a memorable experience while in the historic city. Known as "the world's first floating hot tubs," these boats are available for rent and filled with water that can reach up to 100 degrees.
Patrons can rent the self-operating hot tubs for 90 minutes. Seven people can fit in one boat and it costs $264, but it's $343 for a VIP experience that includes a bucket of ice for your drinks along with warm robes. The floating tub's electric motors take the work out of sightseeing, and guests must be at least 18 years old for this memorable experience sipping on drinks while taking in the views from these memorable party boats.
"We aim to be the most unique and fun experience you can do on water," the company's cofounder Tommo Stuart Thomson said in a press release. From the looks of it, mission accomplished!