I Have Anxiety, and This Household Activity Has Helped Me SO Much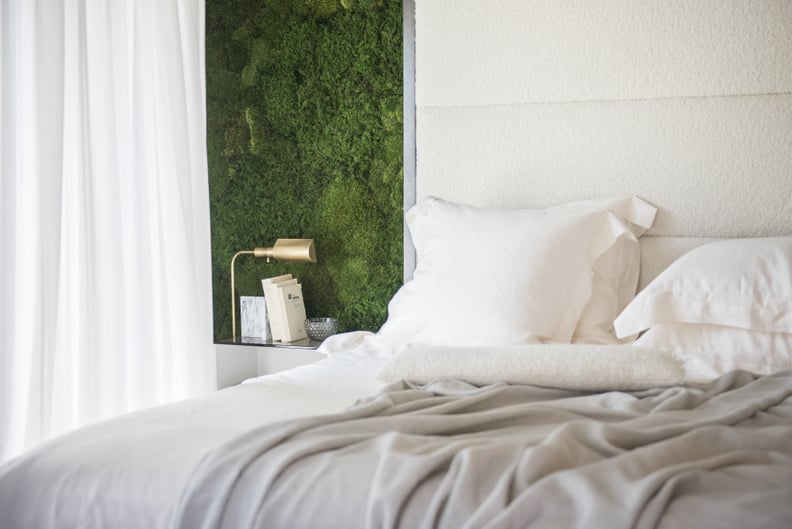 POPSUGAR Photography | Julia Sperling
POPSUGAR Photography | Julia Sperling
"Clean house, clear head" rings so very true with me. As someone who is at a constant war with their anxiety, I'm always seeking healthy, straightforward ways to face my mental health head-on. My whole life, I've been what people jokingly called a "neat freak," a trait that I got honestly from my mom. I'm the person people roll their eyes at when I genuinely say that I like to clean. Still, I never realized the value of cleaning beyond a spotless home until I skipped my Saturday morning ritual after a long week and discovered how off-balance I felt.
My home is my sanctuary and safe zone, so when I return to find it clean and clutter-free, my mind is more at peace.
If you suffer from extreme anxiety, you know the feeling of panic that comes over you when things just don't feel right and you don't know how to fix them. It's easy for your whole world to feel off-kilter if just one element of it is disrupted, but cleaning your home can actually help your mental state right itself and restore balance. When I clean my house from top to bottom, I go into a quiet (and private) zone where I let all of my anxieties take the back seat to the task at hand. It's restorative for me, and best of all, I'm left with a sparkling house when all is said and done. Here's how cleaning can help your anxiety.
Cleaning is like meditation.
Nothing helps clear my head of all my frantic thoughts more than putting on music to block everything out and allowing myself to get into the complete cleaning zone. By concentrating on a simple task, I'm able to drown out anxiety by doing something productive and basic. If you're able to focus on your task and force all other negative thoughts out, cleaning can truly have a similar effect for some that meditation does.
It sets you up for a better day or week.
Coming home from a stressful day of work to house full of clutter, dirty dishes, and cat hair forming Texas-sized tumbleweeds of hair can cause me to feel like I may unravel completely. My home is my sanctuary and safe zone, so when I return to find it clean and clutter-free, my mind is more at peace. Spending time over the weekend to give your home a deep-clean can have a major effect on your anxiety, because it takes away a potential element of stress that may be the final straw on a particularly anxiety-ridden day.
It keeps you active.
Although exercise can help anxiety, it's not always for everyone. Unfortunately for me, the more anxious I am, the less prone I'll be to exercise, which can be a vicious cycle. However, cleaning your home is a way to do light exercise, keep your heart rate up, and allow your body to release endorphins, all without having to step foot in a gym.
It yields tangible results.
Anxiety can cause you to be completely overwhelmed. There are times when I feel like there is so much to do, I end up getting stuck on how to start, and I get even less done because of my inability to get past feeling like I'm drowning in unfinished tasks. Cleaning is a simple to solution to this problem. In scrubbing down the bathroom sink or vacuuming the floor, you're able to see tangible results. The manifestation of your hard work is right before your eyes, and this physical evidence of your efforts can be an extreme comfort for an anxious mind.