Advertiser Content From
Hilton Hotels & Resorts
I Checked Thailand Off My Bucket List — and Learned the Value of Taking Risks
Advertiser Content From
Hilton Hotels & Resorts
Every day starts off with a routine. We get out of bed, we go to work, we come home, and we repeat. If you are one of the more balanced individuals, you exercise, dabble with a hobby or two, and make time to catch up with friends and family.
As someone who had always identified as a free spirit, learning to live by a structured routine didn't come naturally to me. It was something I had to accept, practice, and learn to rely on. However, after several years of perfecting it, I came to a realization: my routine had become my sanctuary. Each habit was a landmark I'd use to stay emotionally tethered.
Now, however important my routine was for maintaining my sanity, it had metastasized into something dangerous. I had become emotionally dependent. More than anytime in my life, I needed to get out of my comfort zone. So, I booked a trip to Bangkok, Thailand, to examine all of my limitations and hopefully come back renewed. Over the course of my 14 days of freedom, I learned that only when I was able to truly let go was I ever really in control.
I decided to travel with two good friends, women I knew wouldn't melt down if we missed a boat or flight and who wanted to escape the normalcy of their routine just as much as I did.
Even though our goal was to be as unplanned and unscheduled as possible, there were a few bucket-list-worthy items we all wanted to check off.
Old habits die hard I guess . . .
Here is what I did and what I learned along the way:
Exploring Bangkok Taught Me a Little Bit of Prep Work Goes a Long Way
On my first day in Bangkok, I landed at 1 a.m. After 20 hours of travel, the last thing I wanted to do was sleep at some sketchy hostel (I'm not 20 years old anymore), so I booked a room at the Hilton in Sukhumvit. Out of the thousands of decisions I made before taking off, this was the best. Knowing I had a safe, comfortable bed to go to and a driver to get me there was well worth the foresight.
I had an amazing day in Bangkok. I caught up with an old friend who I hadn't seen in years. She took me on a tour of the city, and we spent the afternoon walking in a park taking in the sights.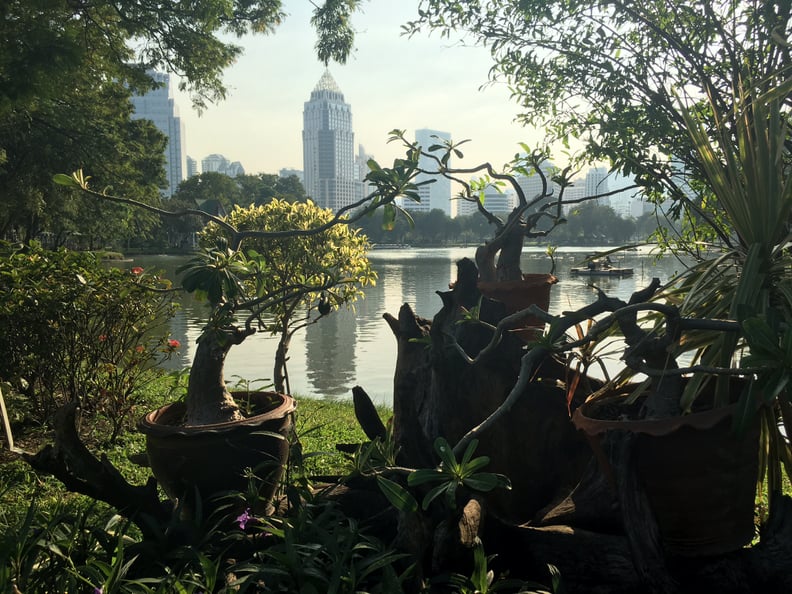 Spending a Day With Elephants Taught Me to Be Present
Baan Chang Elephant Park is a nonprofit organization that rescues, rehabilitates, and cares for elephants. I enrolled in its "Elephant Day Care" program where I was paired up with my very own elephant for the day. Over the course of the afternoon, I prepared her food, guided her on a long hike into the forest, and took about a million pictures while she played in the mud with her friends. Witnessing the hard work, joy, and love that goes into caring for these gentle giants changed me forever. I left feeling grounded, moved, and closer to nature than ever before.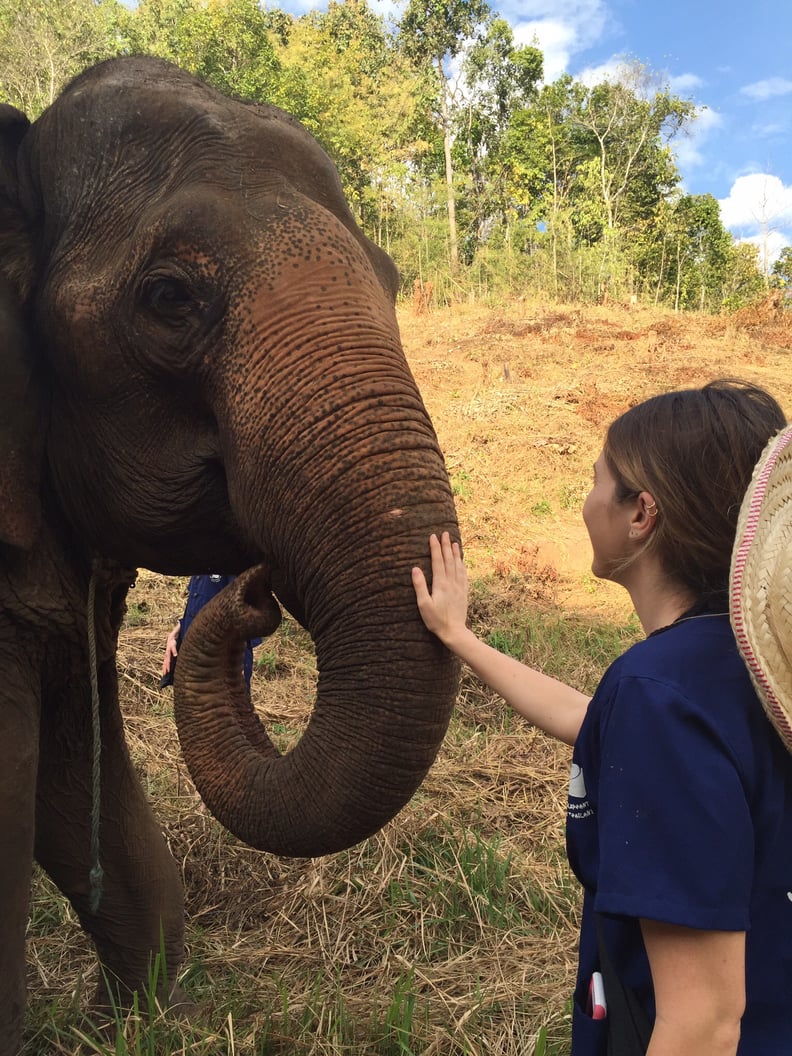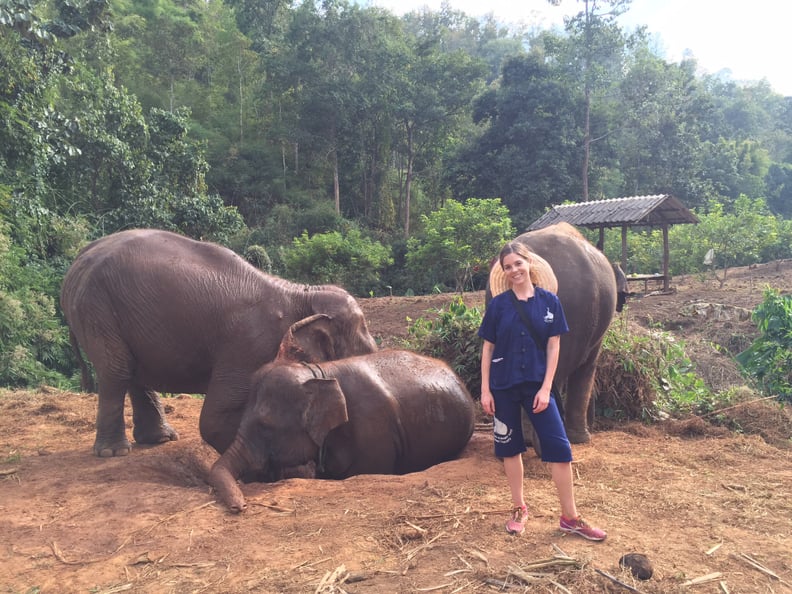 A Spin on a Scooter Taught Me to Say Yes to the Unexpected
When planning for Thailand, I knew motorbiking would be a must, but I had no idea when or where I would get the opportunity. After booking a one-way bus ticket to Pai, a well-known but hard-to-get-to backpacker community, I finally had my chance. I hopped on a scooter without hesitation. We spent the entire day gunning it around lush countryside, only slowing down to take in breathtaking waterfalls, temples, and surreal flower fields that seemed to roll on forever. I can't imagine my trip being complete without our last-minute detour to Pai.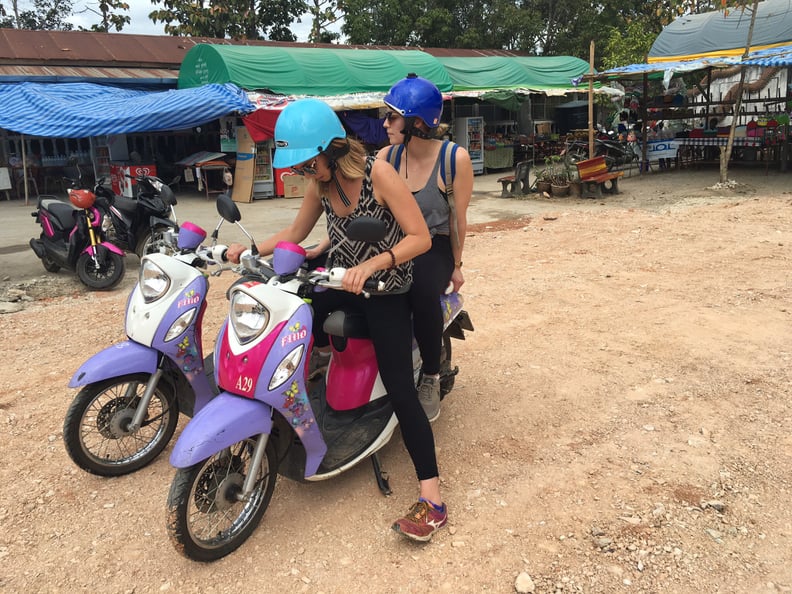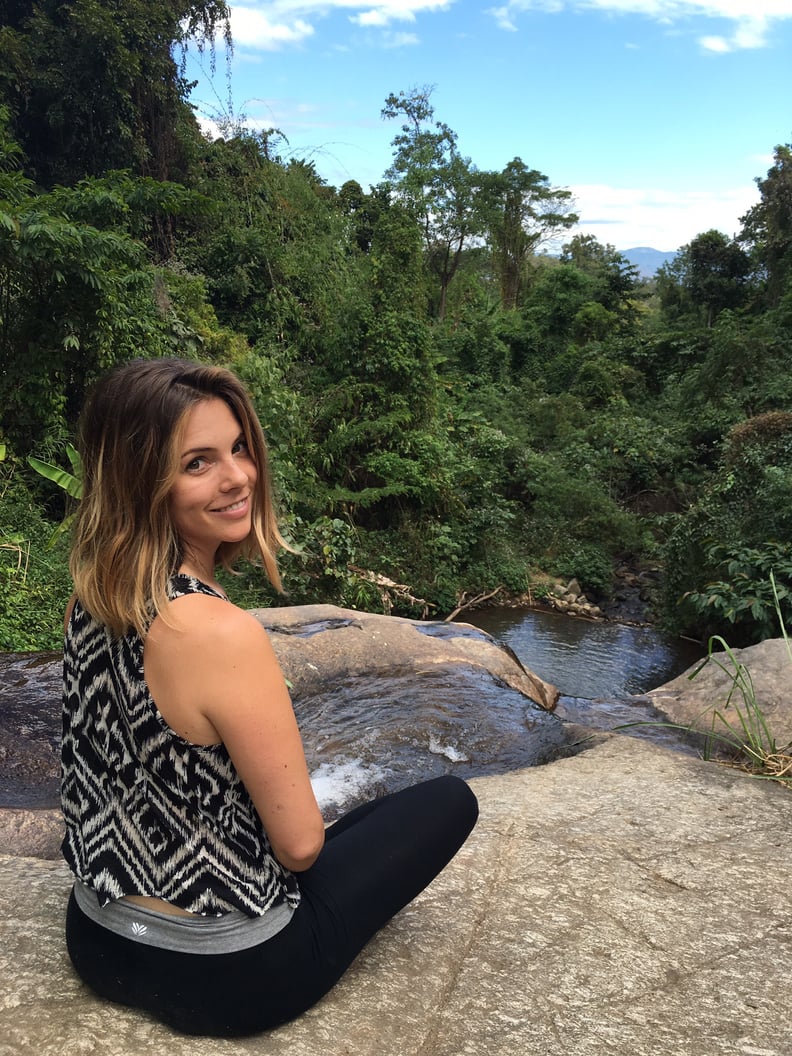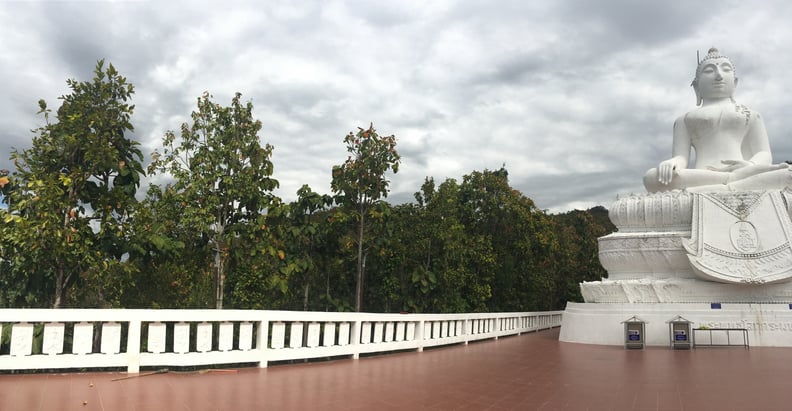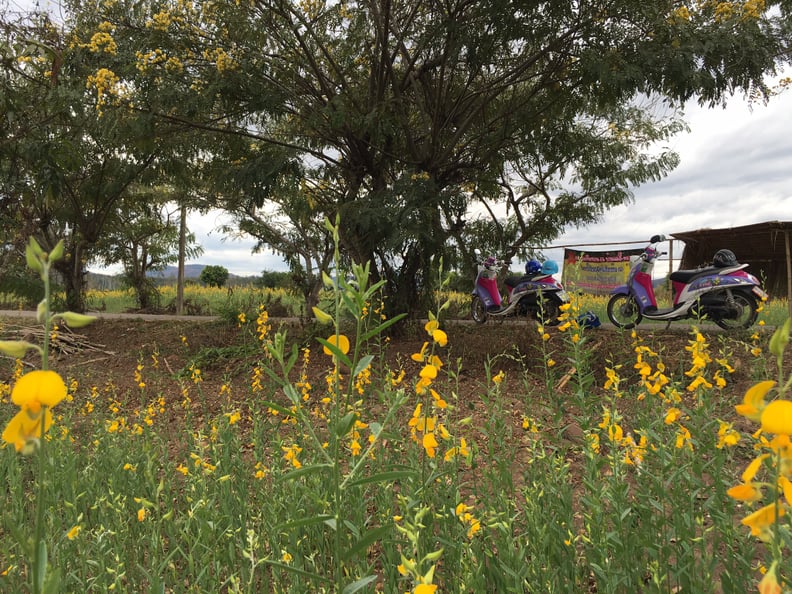 A Sunset Cruise on a Long-Tail Boat Taught Me to Find Solace in Silence
In the south of Thailand, we made sure to take in one of the infamous sunsets from the water. We rented a private long-tail boat for the evening, packed some wine, and chilled out while the driver led the way. As we watched the sun set in the distance, we sat in silence and smiled at one another, knowing that nothing needed to be said at all.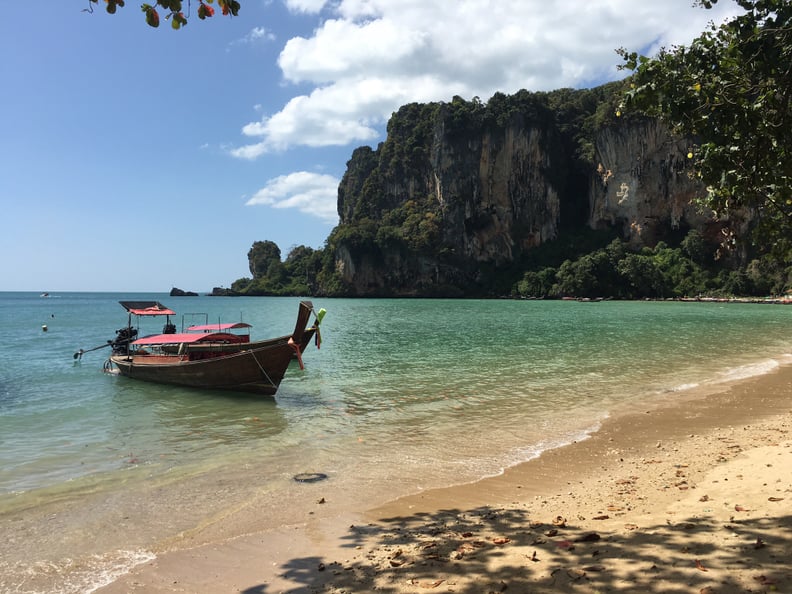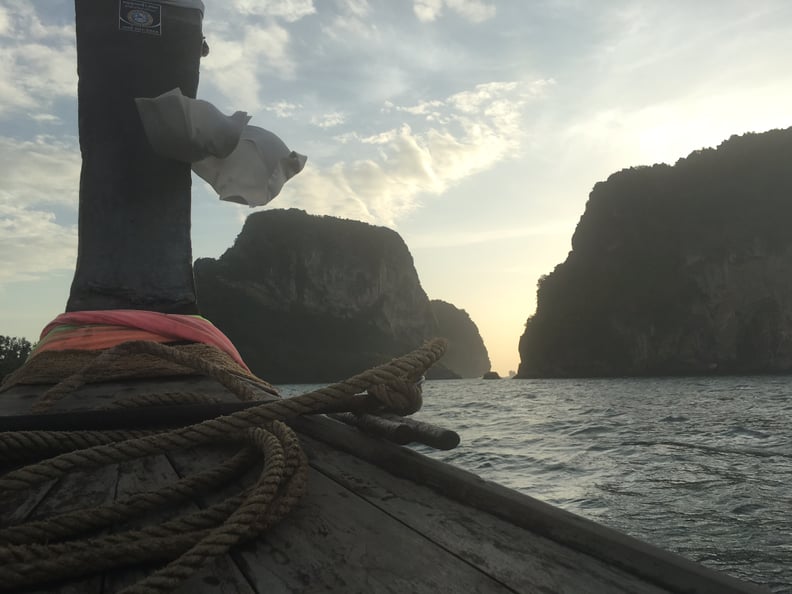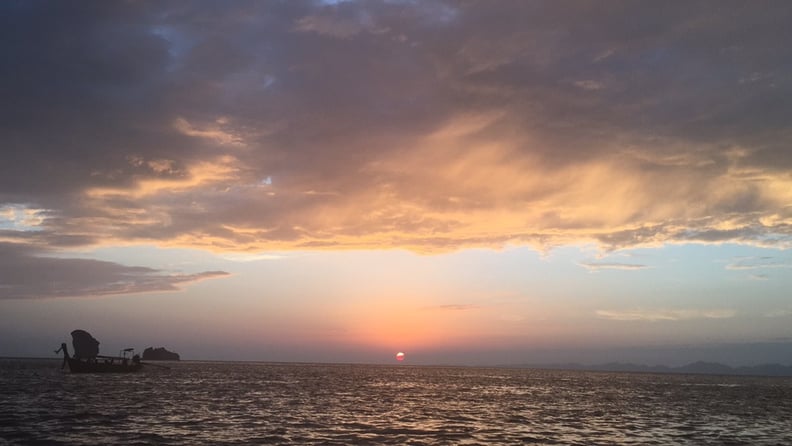 Jumping Off a Cliff Taught Me to Be Brave
Even though cliff jumping had been on the top of my bucket list for as long as I can remember, when the time came, I felt myself wanting to wimp out. As my friends fearlessly flung themselves off the side of a cliff, I stayed firmly planted on the boat's deck and watched with uncertainty and discomfort. I tried to rationalize my fear away. "This is just the one thing I won't do," I said. But why was that? I realized if I was going to be the person I wanted to be, if this trip was going to mean to me what I needed it to mean, I was going to need to jump off that cliff. So I did.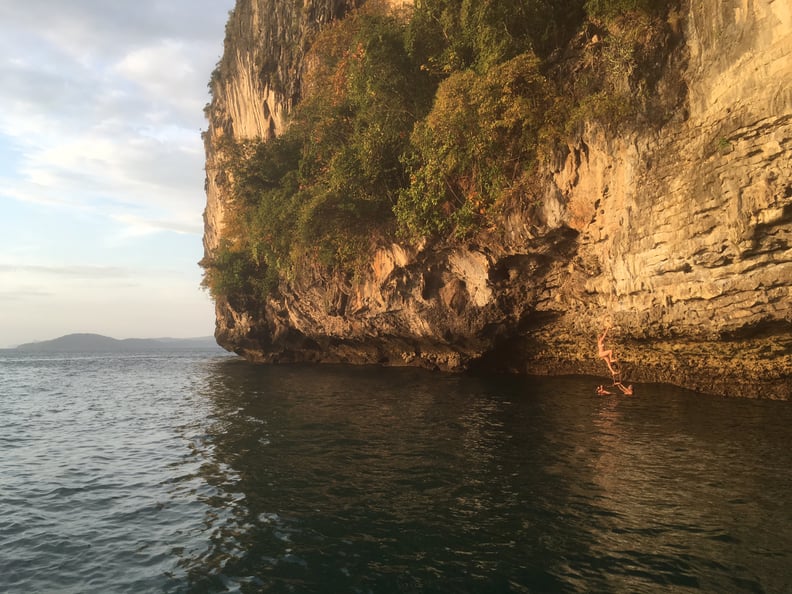 I haven't ever felt more liberated than when I leapt off the ledge. I had not become a routine-obsessed person because I was afraid of taking chances but because I had chosen to remain inside my comfort zone for far too long. Checking Thailand off of my bucket list didn't just propel me on to my next item on the "must do" list, it showed me how to say yes, to be brave, to challenge myself, and to find adventure in every opportunity, whether halfway across the world or right here at home.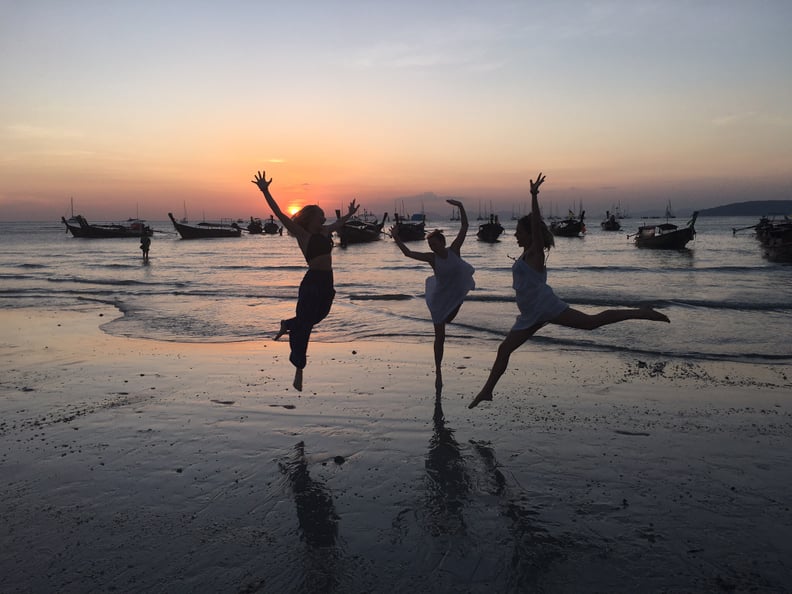 More From Hilton Hotels & Resorts
Feeling inspired? Use Hilton's new vision board tool to help plan your next trip. Plus, they have hotels in almost any location so you won't have to sacrifice comfort for adventure.