11 Secrets to Saving Big Bucks at Ikea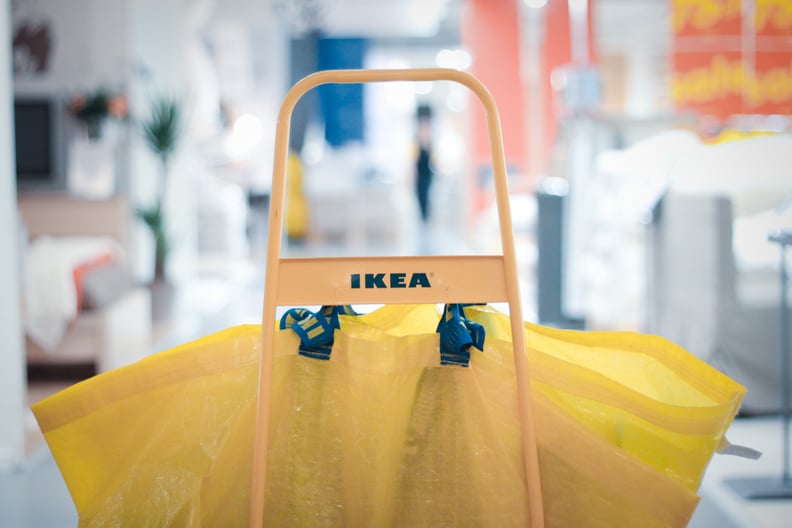 If you've ever spent the day at Ikea, you probably know how it feels to rack up a huge bill on cheap furniture, meatballs, and hip Swedish art prints. While most of the inventory at Ikea is a great deal, the amount adds up quickly! To combat this, there are ways to score your favorite products on the cheap and avoid unnecessary spending. Check out this helpful guide for major Ikea savings. Source: Flickr user fatinraihanna
01 Utilize Ikea's Moving Program and Get $25 For Free
You receive a $25 discount when you sign up for the Ikea moving program, and the program also has handy tools like shopping lists and inspiration boards. There's no obligation to sign up, and only have to spend $250 (one or two pieces of furniture) to get the discount.
02 Never Pay For Extra Parts
If you end up missing parts for your Ikea purchase, the store will replace them for free. According to a former company employee, you should simply figure out the missing part number (listed in the assembly instructions) and call your local store to ask for replacements.
03 Head to the "As-Is" Section First For Discounted Items
Before you enter the wholesale section of Ikea, check the store's "as-is" room for discounted, preassembled products. The items in this room were either returned, used as display products, or slightly damaged, and therefore have hugely discounted prices! Plus, you'll save time by not having to assemble your new furniture.
04 Join the Ikea Family and Snag Special Discounts
Ikea offers a free, no-obligations discount program for any interested customers, and it can help you score the best deals in the store! The Family Program entitles you to special discounts, members-only savings events, early sales announcements, 90-day price protection, and even coffee/tea in the store's restaurant.
05 Use Your Cash Rewards Card For Extra Benefits
If you have a credit card that offers cash back or rewards for purchases, make sure to utilize it. Of course, make sure to pay off the balance as soon as you're able to avoid interest!
06 Come Prepared to Price-Check
Most Ikea stores offer free WiFi in the restaurant area, so bring a laptop with you. Before making any big purchases, look up comparably priced items and read reviews about the product you're considering. Be sure to check in the "Offers" section of the site as well. This can save you money in the long run!
07 Don't Shop Hungry
Eat a large meal before heading into Ikea for the day, because hungry shopping is dangerous. It could lead to gorging yourself at the Ikea kitchens or simply rushing through the process (not doing thorough price-checking!) to get out of the store and eat. If you do end up needing a snack, check out the daily food sales in the restaurant; usually there is a discounted dish. And remember not to buy too much — Swedish meatballs are deceivingly filling!
08 Check the Website For Local Deals
Before you go to the store, check for local Ikea discounts on the store's website. Every store has special coupons and offers, particularly for food, so make sure you take advantage of them.
09 Plan Before You Purchase to Avoid Extra Purchases
Because Ikea offers so many inexpensive items ($15 rugs? $1 coffee mugs? What is this madness?!), it's easy to end up buying random and unnecessary items. Make sure to do your research and head to the store with a general plan. Ikea offers online shopping lists for customers to find items ahead of time, make sure they're in stock at the local store, and print/email the list for use in the store.
10 DIY Cheaper Items to Make Them Look Pricey
Rather than dropping tons of cash on the most expensive Ikea items, remember that you can DIY cheap products to make something wonderful.
11 Don't Rent a U-Haul — Use Ikea Delivery!
If you don't have a truck, hold off on renting one. Ikea offers a home delivery service that starts at less than $60, depending on your distance from the nearest store location. It's worth it to price-check the delivery fee before springing for a pricey truck rental!