Paid Content For
RetailMeNot
Why This Website Is the Internet's Best-Kept Secret
Paid Content For
RetailMeNot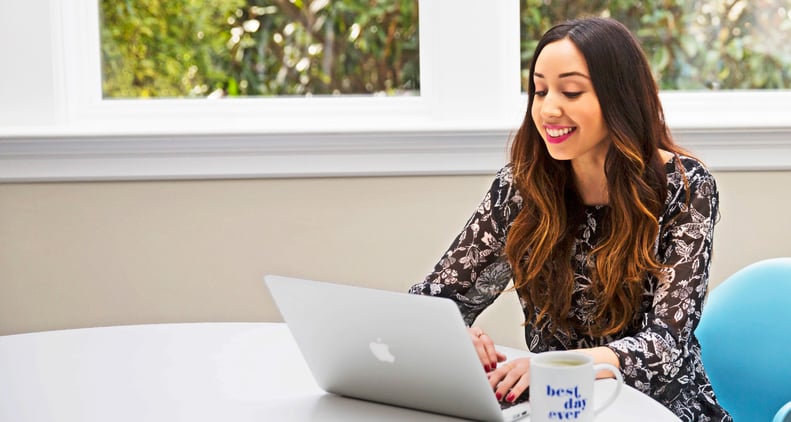 POPSUGAR Photography | Sheila Gim
Every editorial product is independently selected by our editors. If you buy something through our links, we may earn commission.
Deal hunting is my middle name. There's not a thing I do, whether it's booking travel or stocking up on single-ply toilet paper (yup, I said single-ply), where savings doesn't come into play. Scouring for the best products, whether it be in store or online, is of the utmost importance to me, so long as I never have to sacrifice quality.
Last week I was challenged to use one-stop savings destination RetailMeNot for all of my online shopping (and, to my surprise, coffee-drinking!). By using the website and app, I was able to scroll around and discover a new way to shop. Could this be a better challenge?
Scroll on to find out what I picked up and what I saved.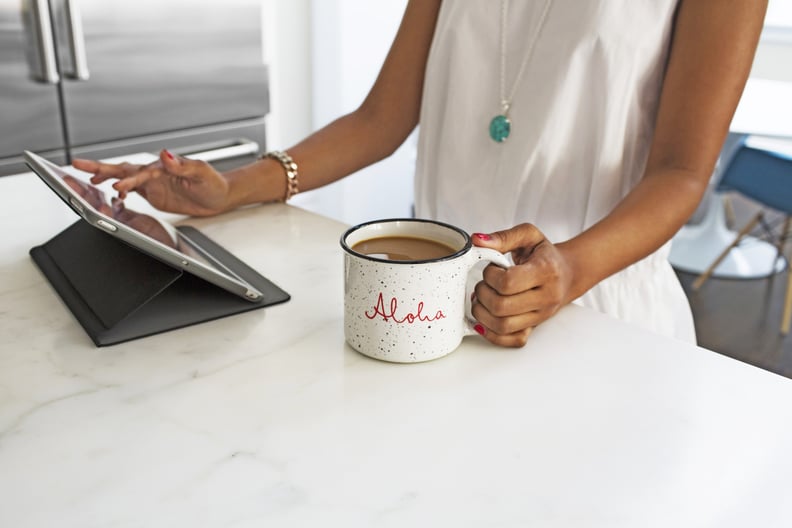 All of the Deals
Five dollars off of a $15 purchase at Ulta
As a brunette turned blonde, I constantly experiment with different color-correcting shampoos. After poking around on the app and seeing that Ulta.com was offering a deal, I quickly bought L'Oreal Professional Vitamino Color A-OX Color Corrector Blondes Cream ($34), which is a blue-purple shampoo. All I had to do was type in a promo code.

Twenty percent off of one item at Bed Bath & Beyond
Scrolling through the app, I found the prize of all prizes: an in-store coupon for 20 percent off of a single item at Bed Bath & Beyond. I've had my eye on an air purifier, and this might be just the time.
Extra 10 percent off select hotels at Hotels.com
I thoroughly enjoyed thinking about traveling for Labor Day weekend. With an additional 10 percent off on a hotel room, I'm considering a stay in Santa Barbara, CA, but I haven't decided yet . . . Once I do, I have the code to enter.
Twenty percent off one regular-priced item at Best Buy
This Best Buy deal definitely caught my eye. I've been doing a lot of traveling this Summer, so I clicked through to see if there was anything I could use during my upcoming flights. Boom. A code for new noise-canceling headphones.
Twenty-five percent off a purchase of $75 or more at Macy's
In desperate need of new running sneakers, it wasn't hard to talk myself into immediately clicking into the deal and searching Macys.com for new trainers.


A $3 small Javiva at Peet's Coffee
Just as the afternoon slump hit, I decided to open up the app to see if there were any nearby food deals. To my surprise, Peet's Coffee was offering its tasty-sounding blended coffee treat.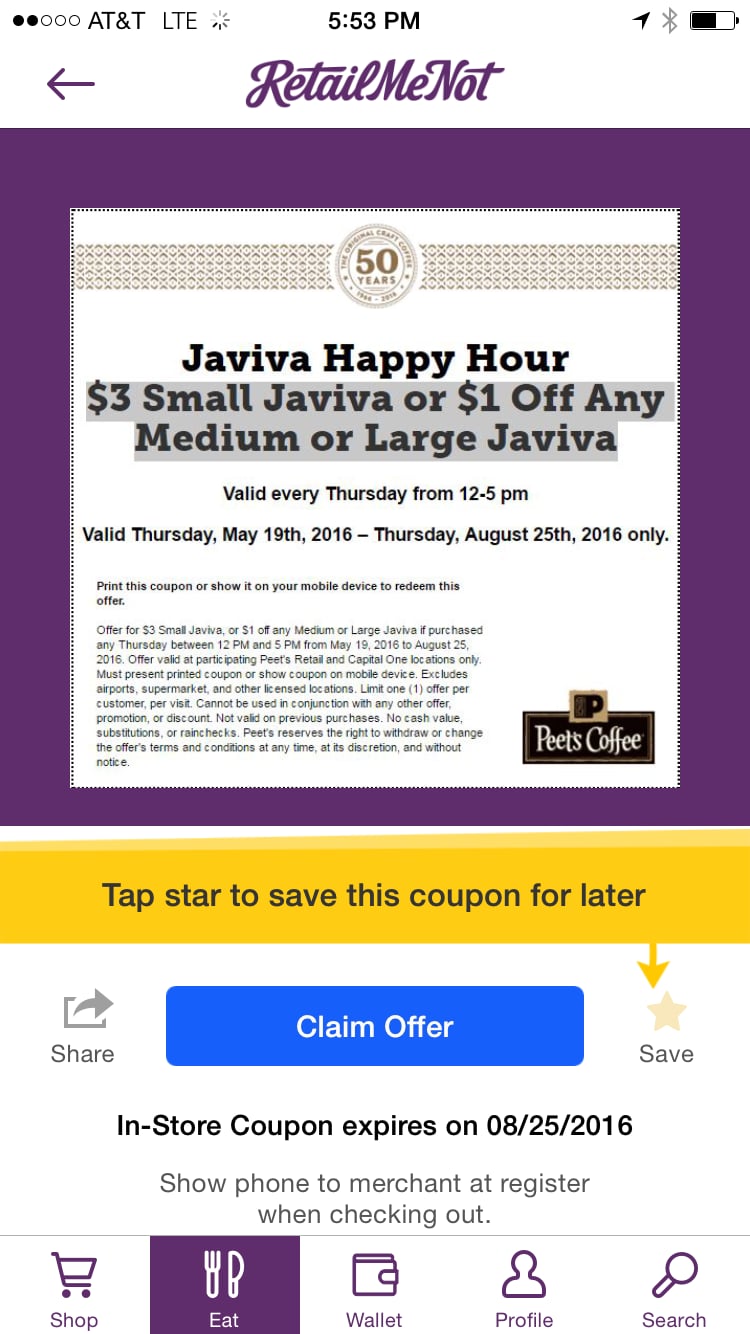 Perhaps the most enjoyable part of this challenge was exploring. I like falling into the rabbit hole of savings, clicking, thinking, and clicking again to see what else I can discover.